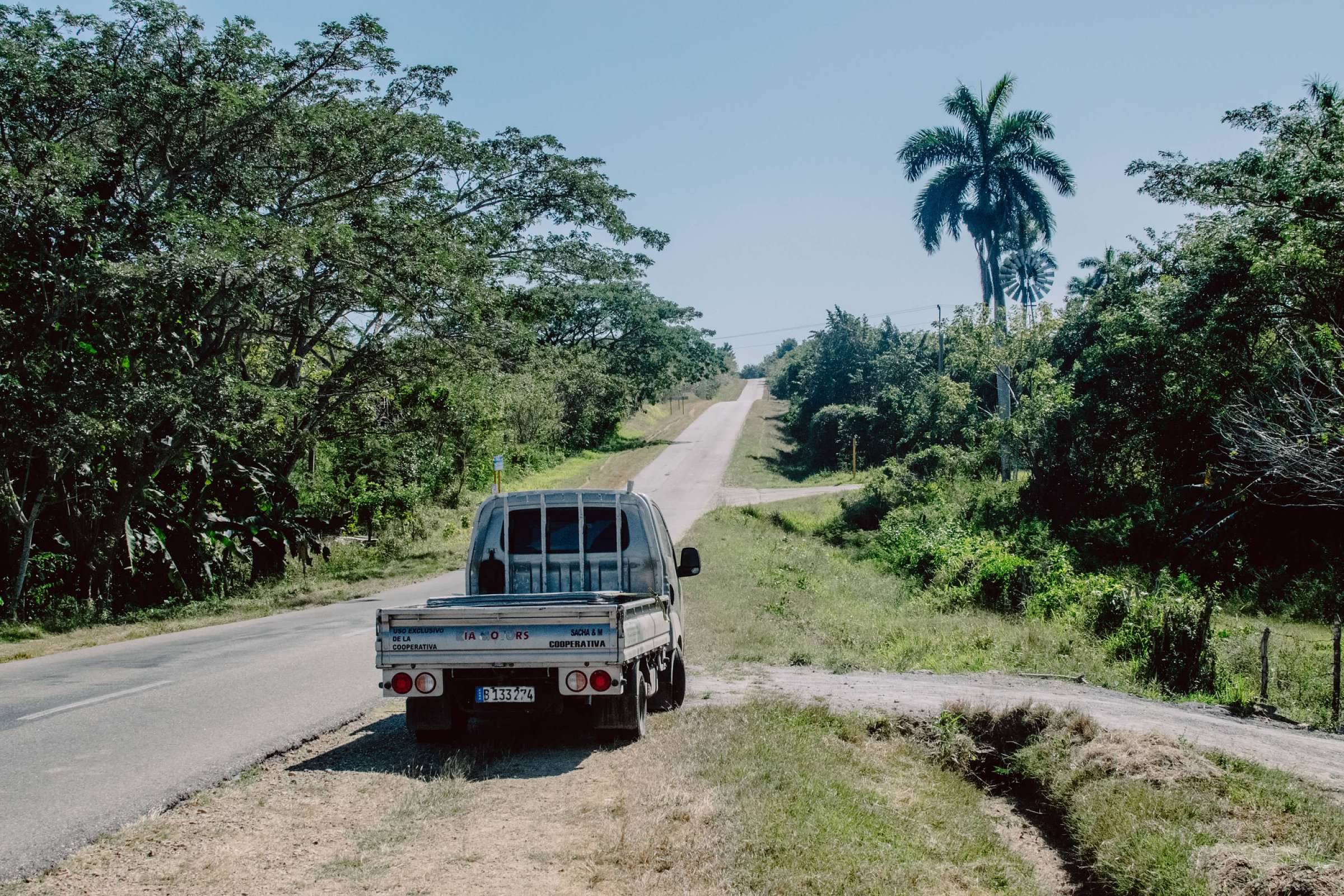 We took a taxi (this was a photo I grabbed at our lunch stop, but not the taxi we were in) all the way from La Habana to Trinidad. It was cramped! I took advantage of not having service and read Hillbilly Elegy most of the way.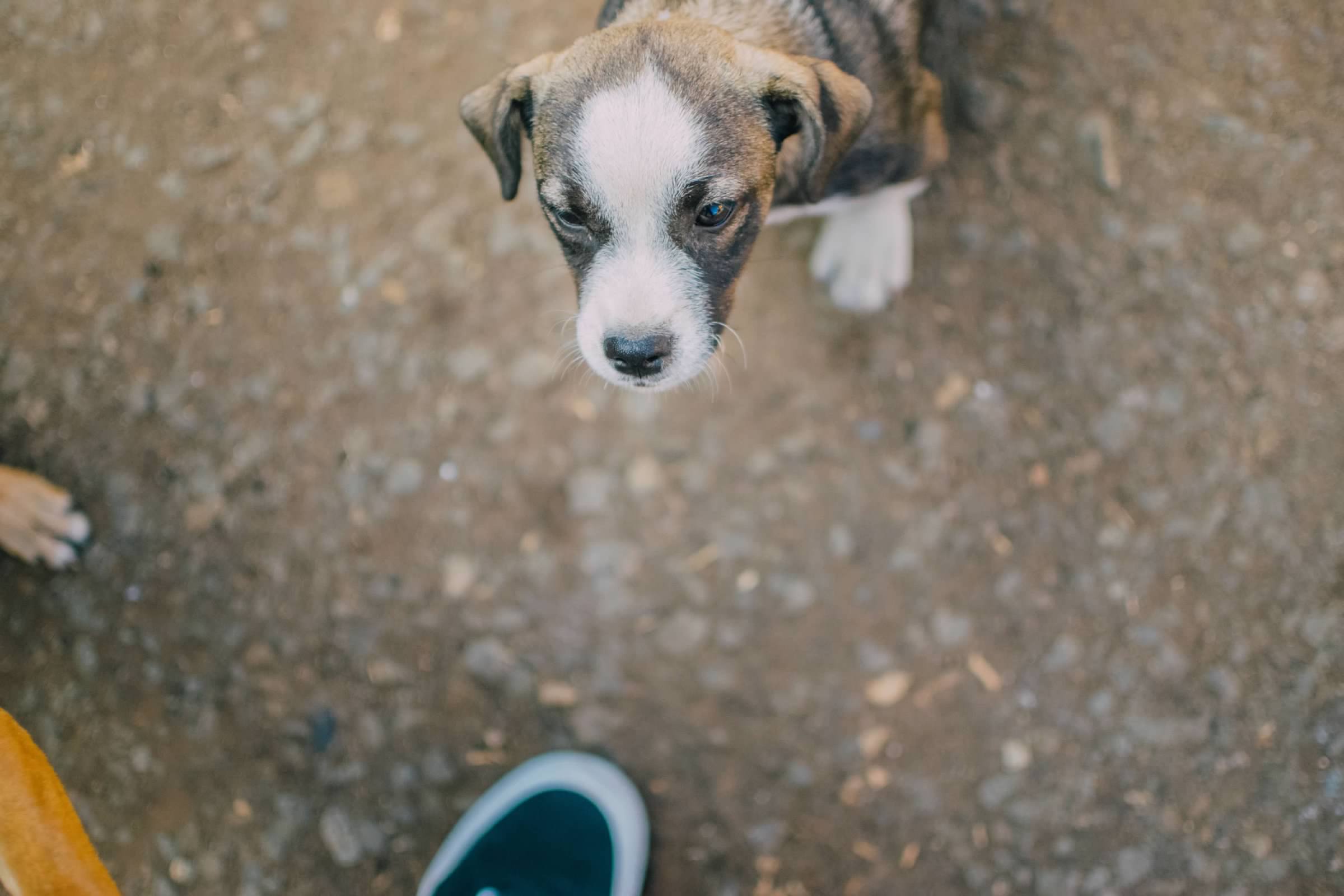 Some cuties where our taxi driver stopped to pick up rice on the way to Trinidad.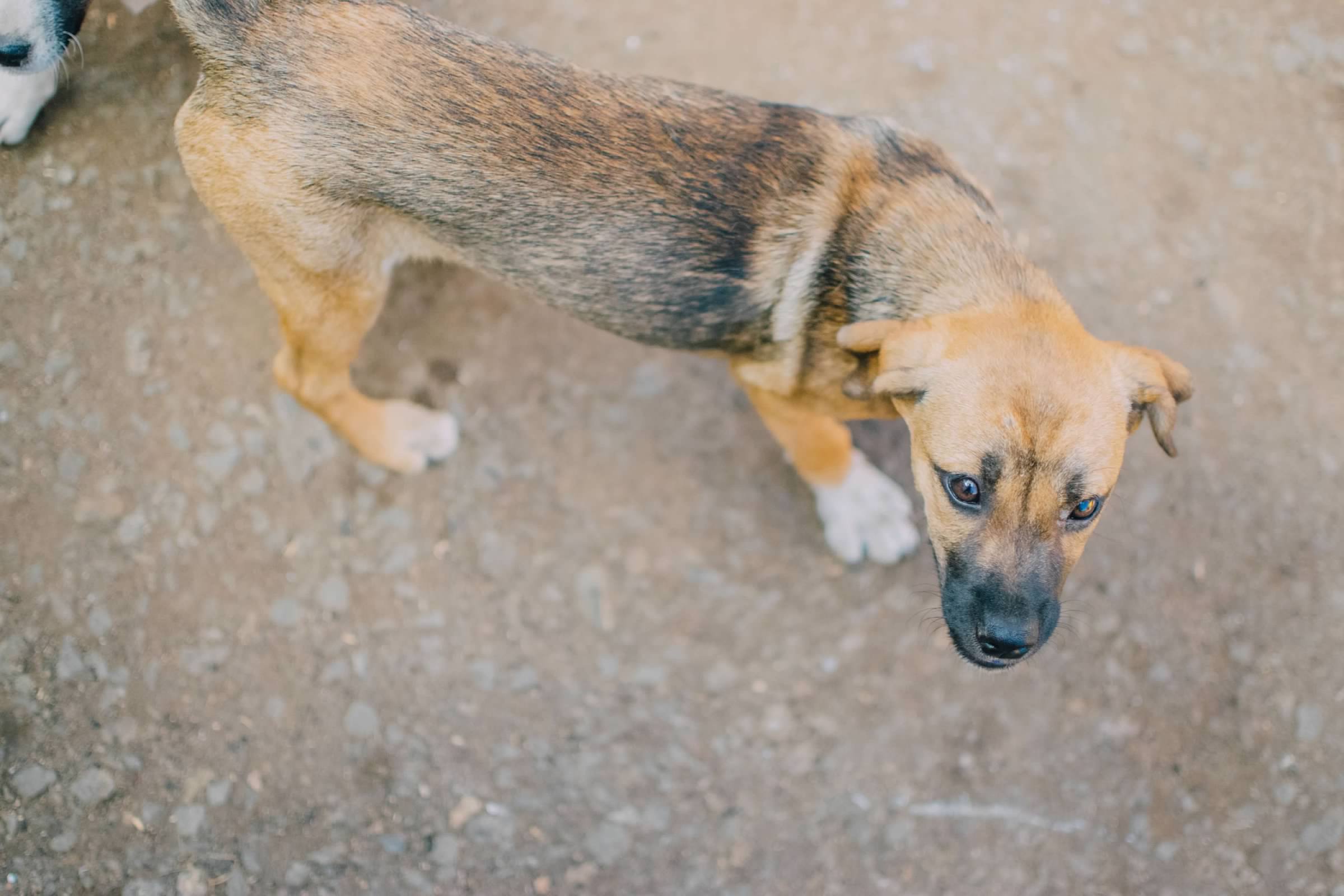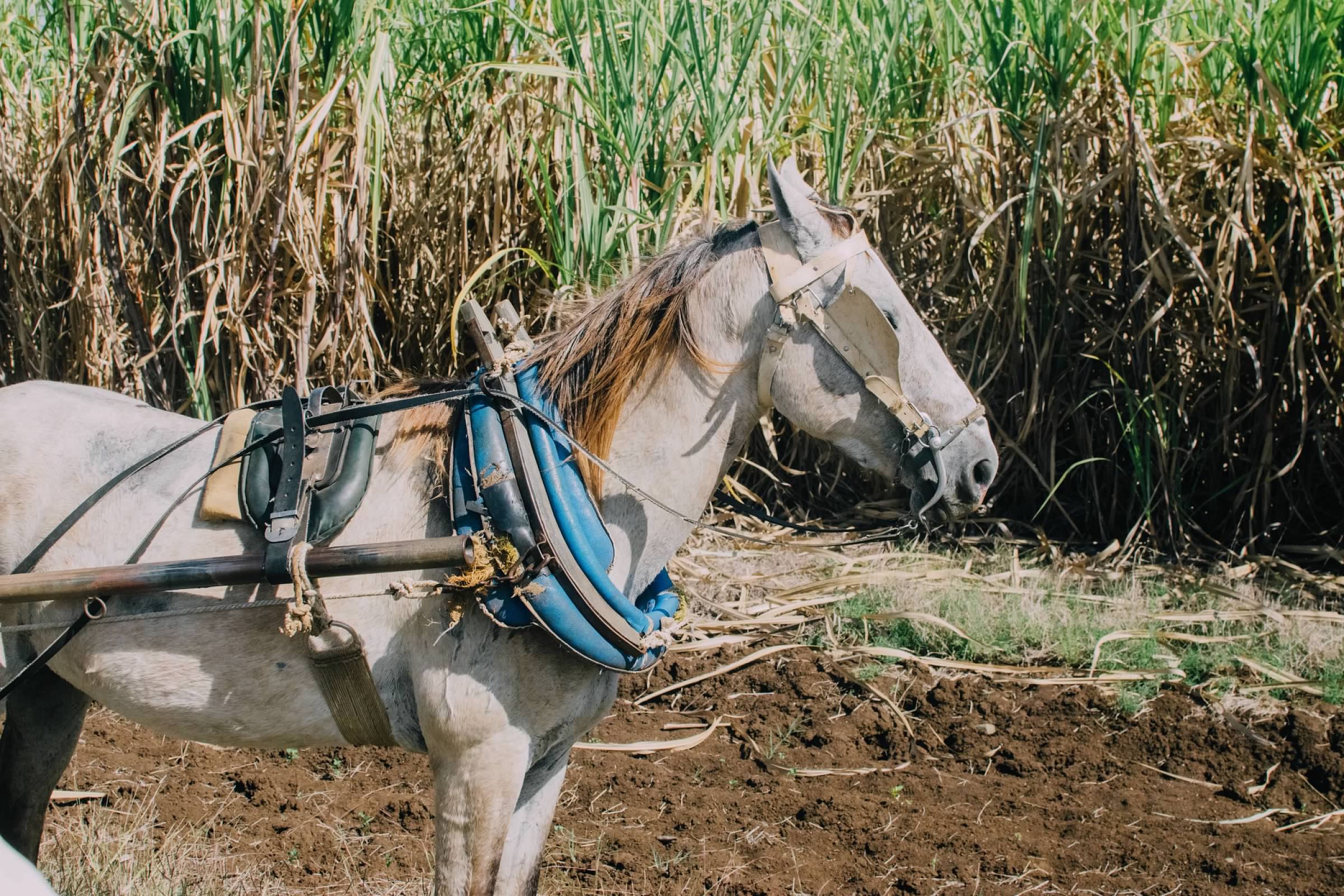 We were able to stop and try some sugar cane, at Jesús' request. The guy the taxista knew and his horse emerged from among the sugar cane stalks to chat for awhile.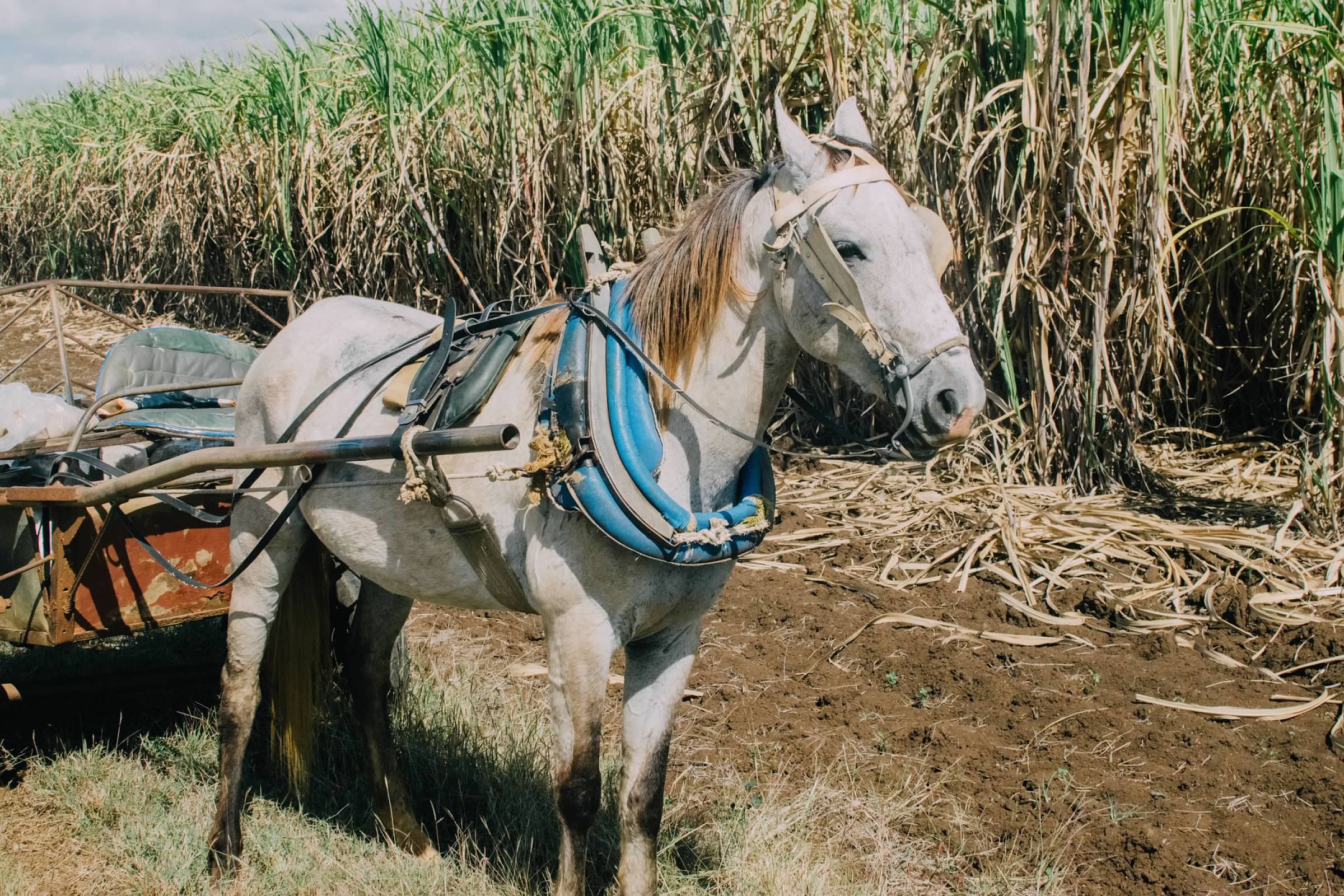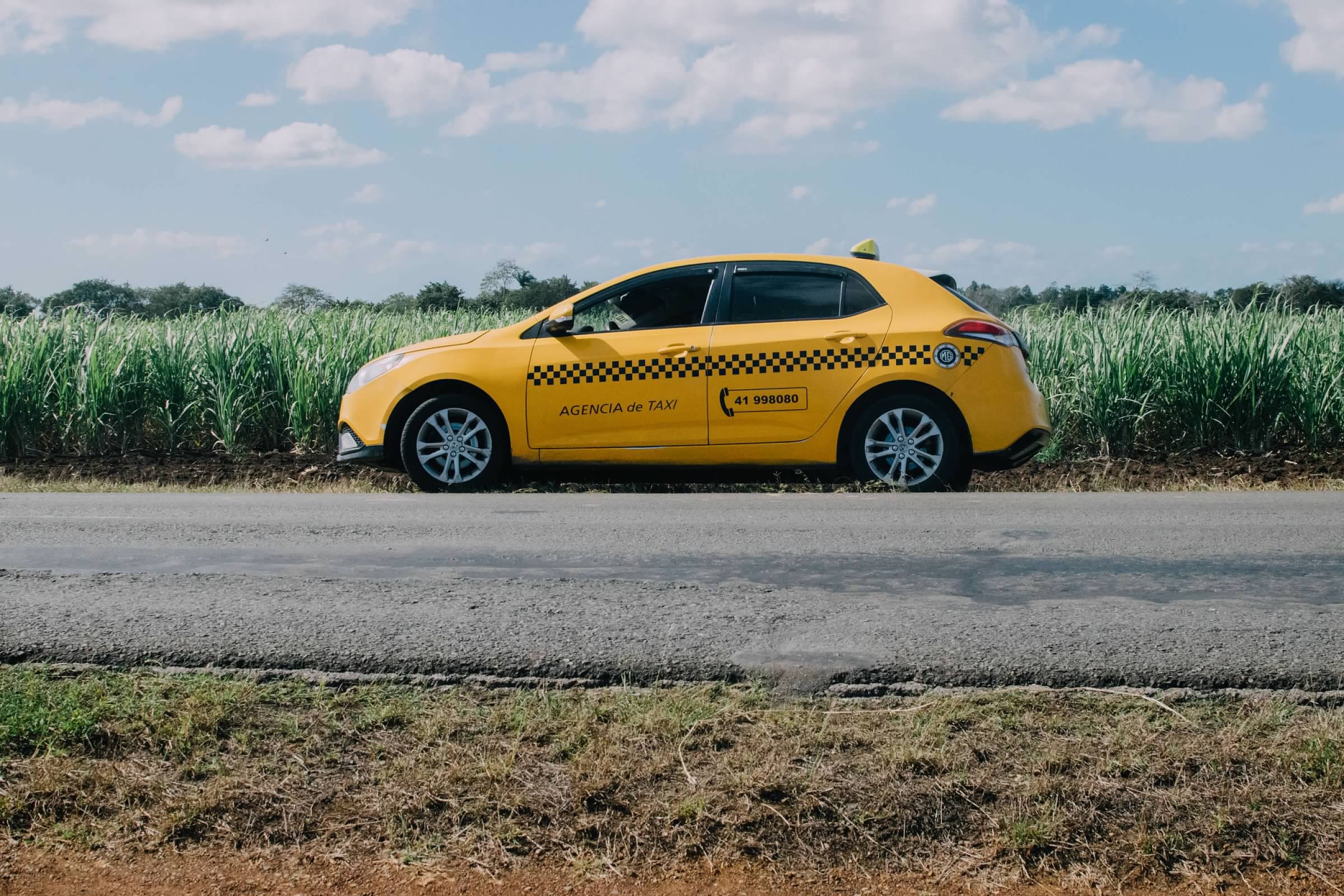 We had two other tourists in the cab with us and they didn't speak Spanish. A policeman stopped us at one point and it was specifically to see what he could get - he asked for a pen, and I thought it was to borrow. I told the other tourists what he said, one of them handed over a very nice pen, and that was the end of that pen!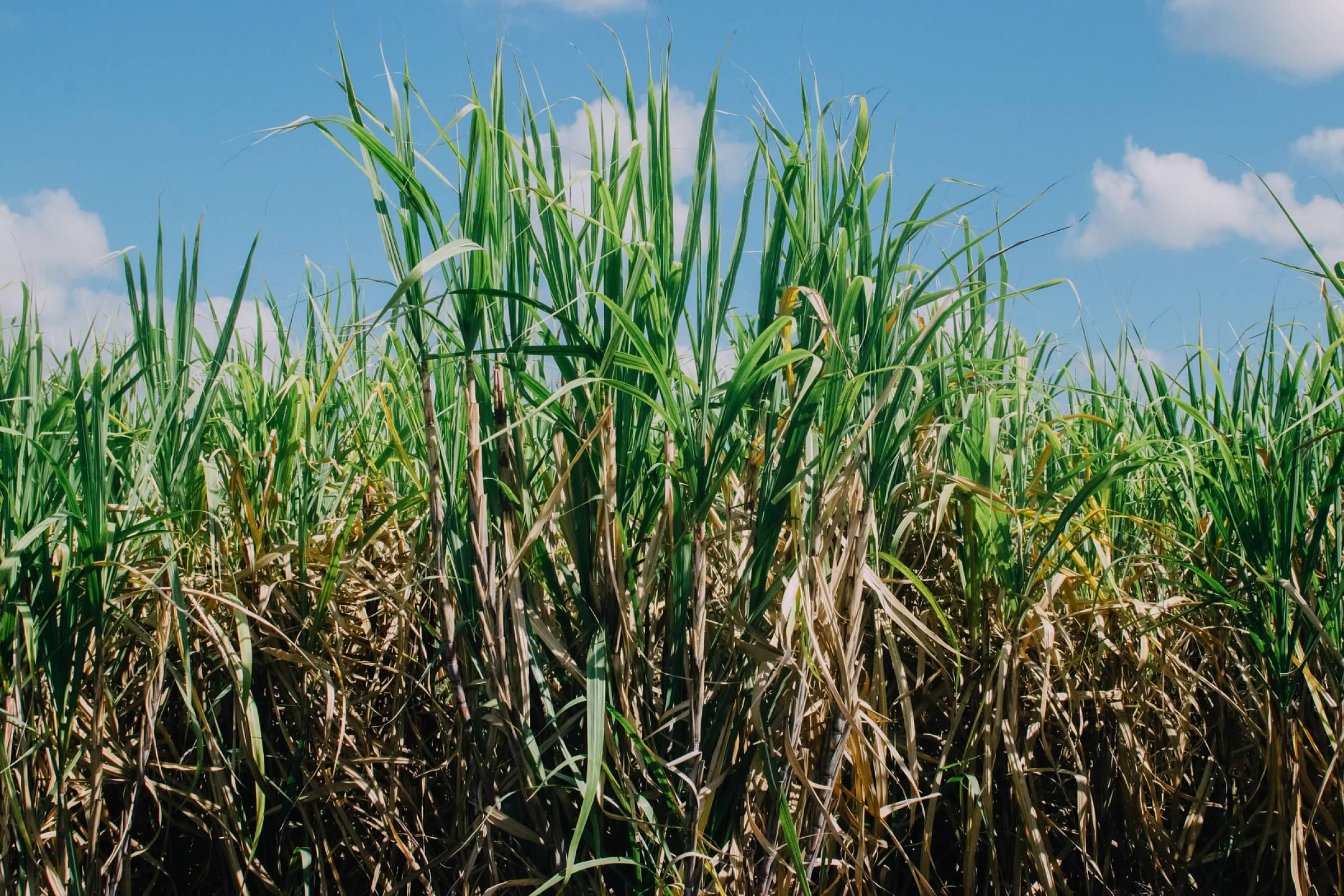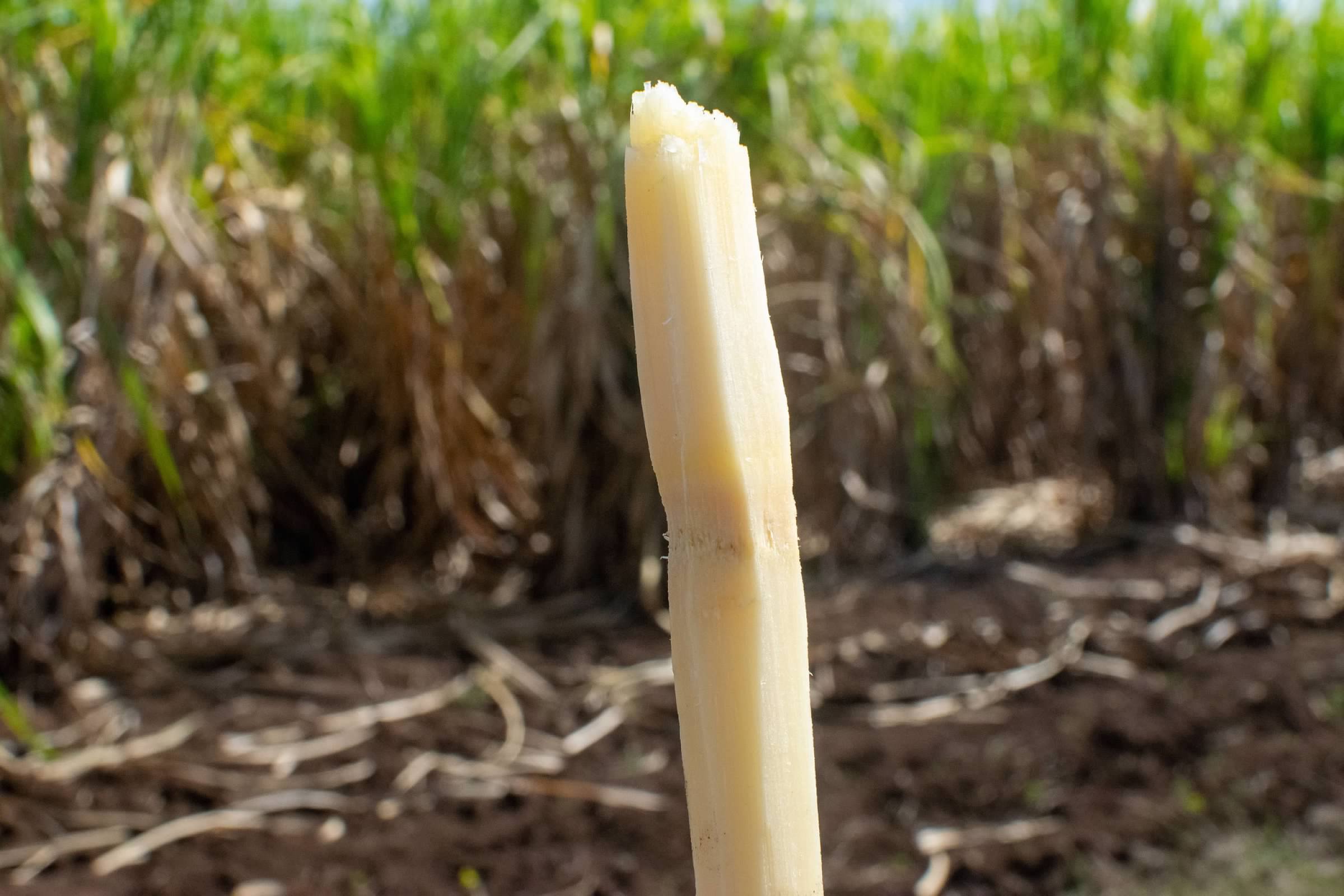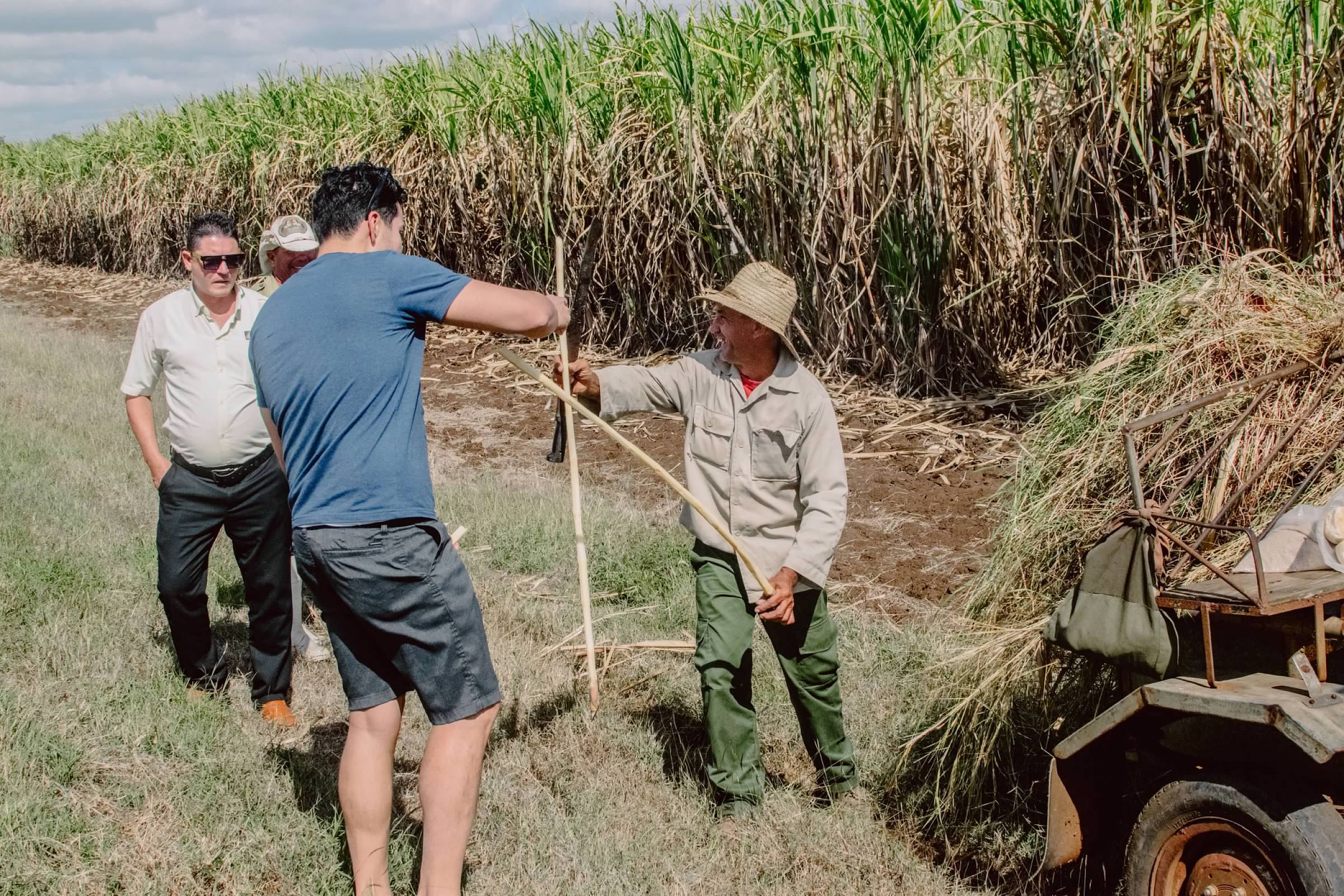 Trying out the sugar cane.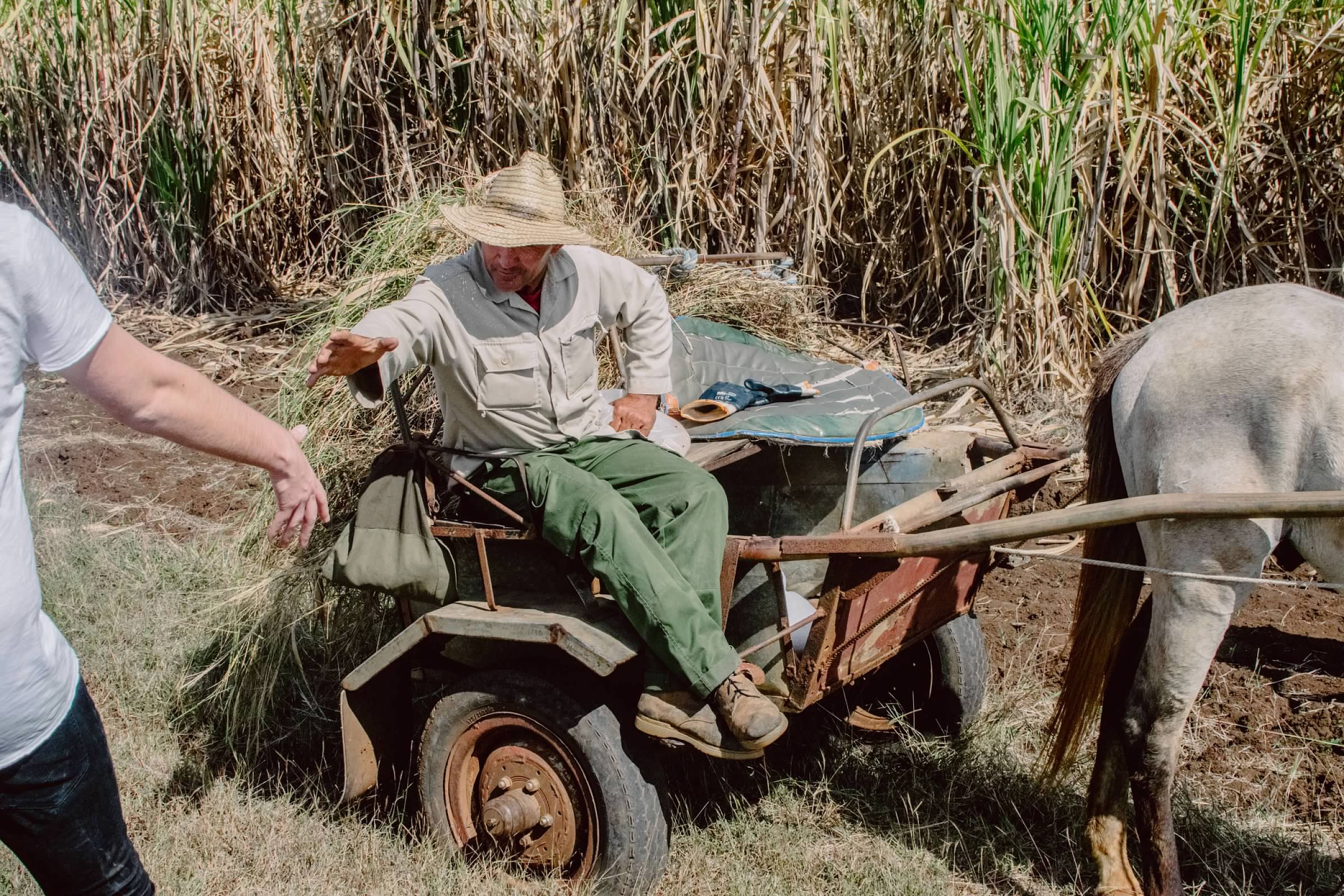 Some photos I took of our Airbnb in Trinidad.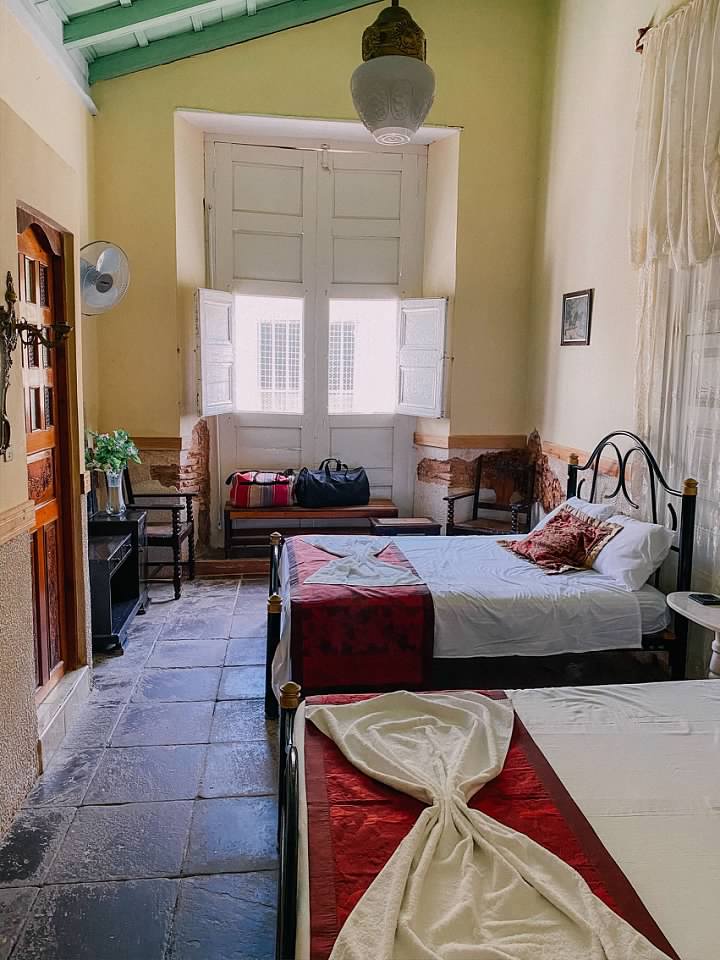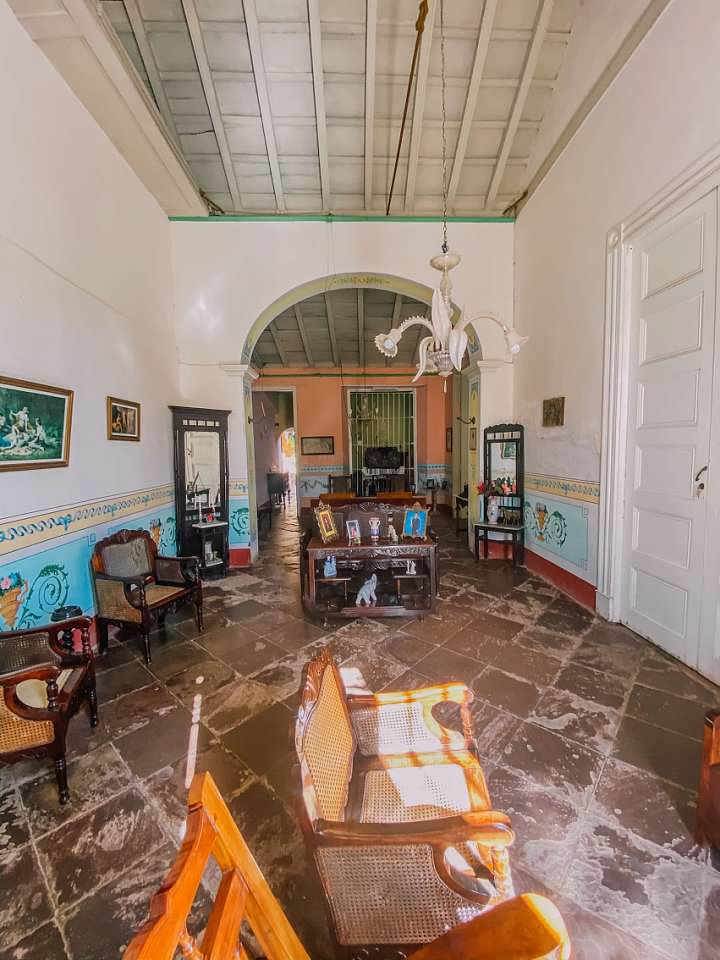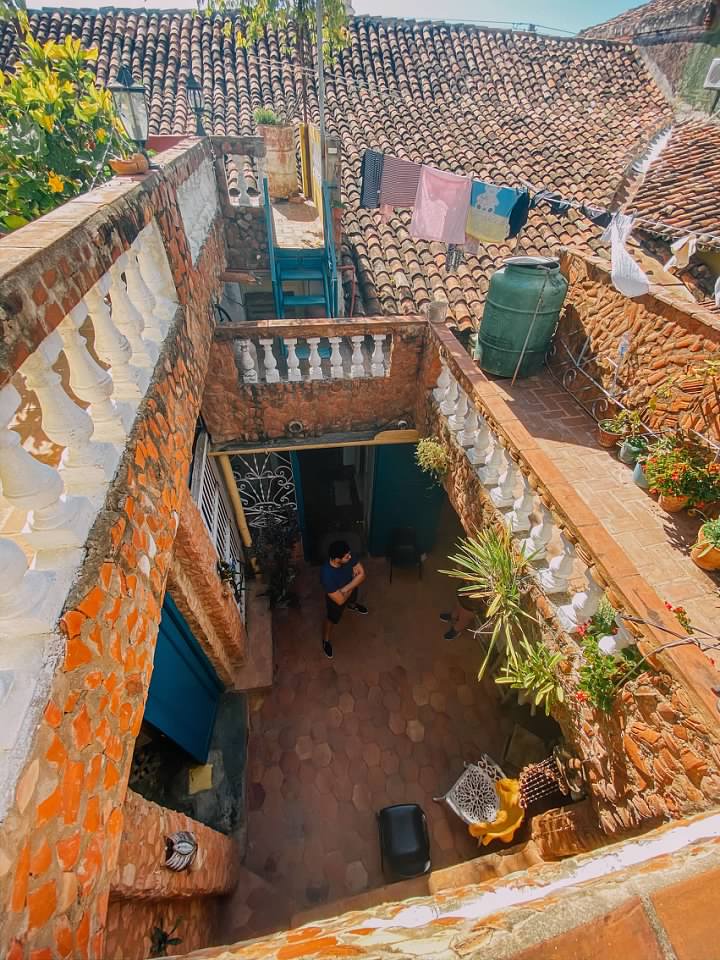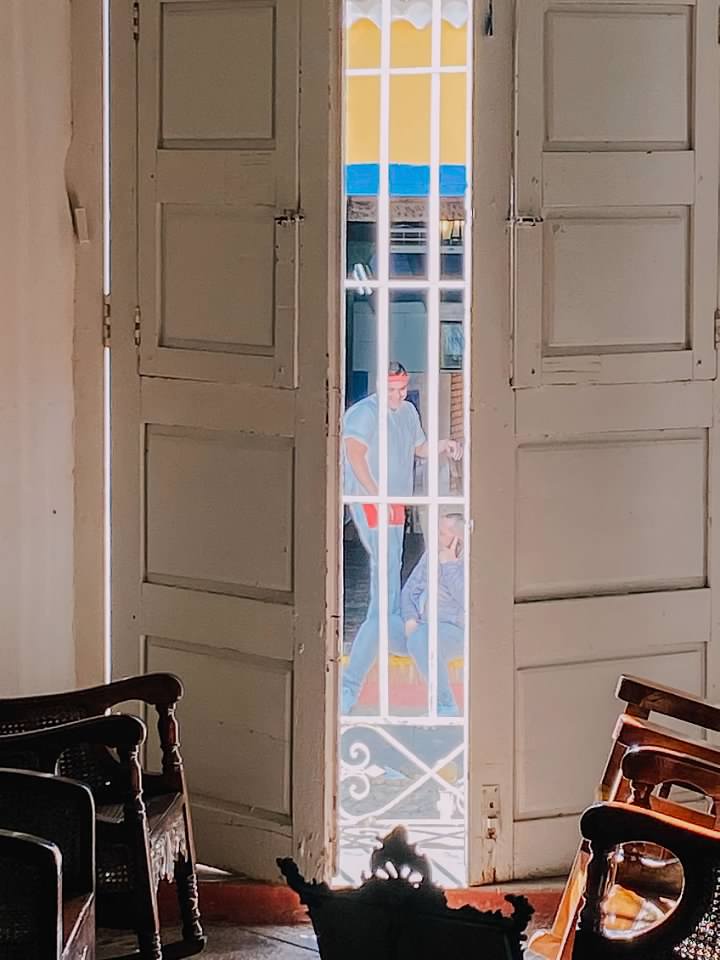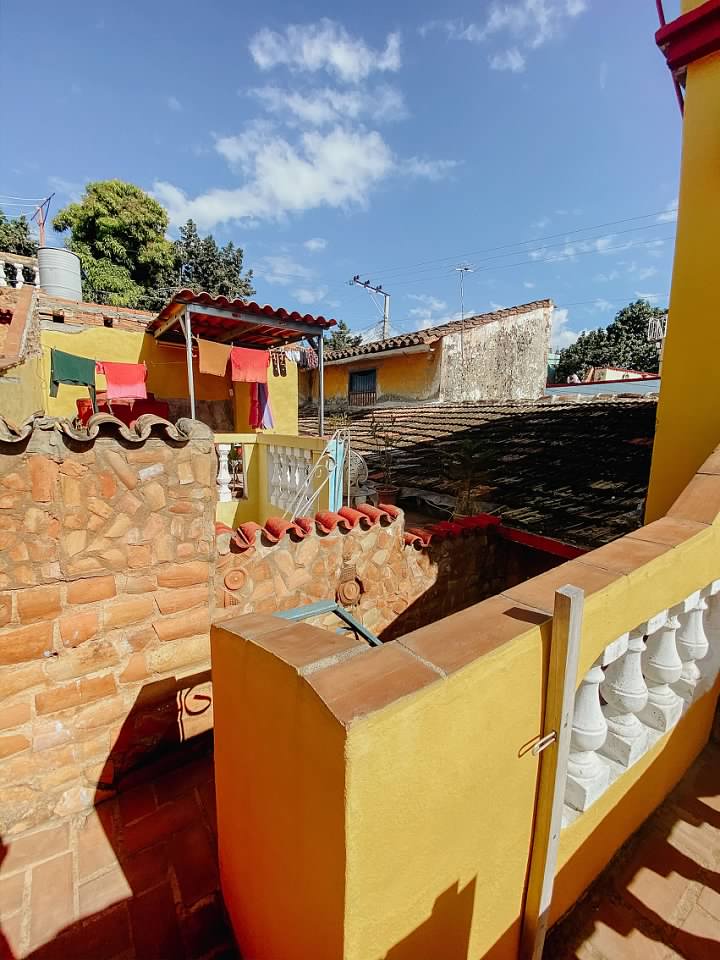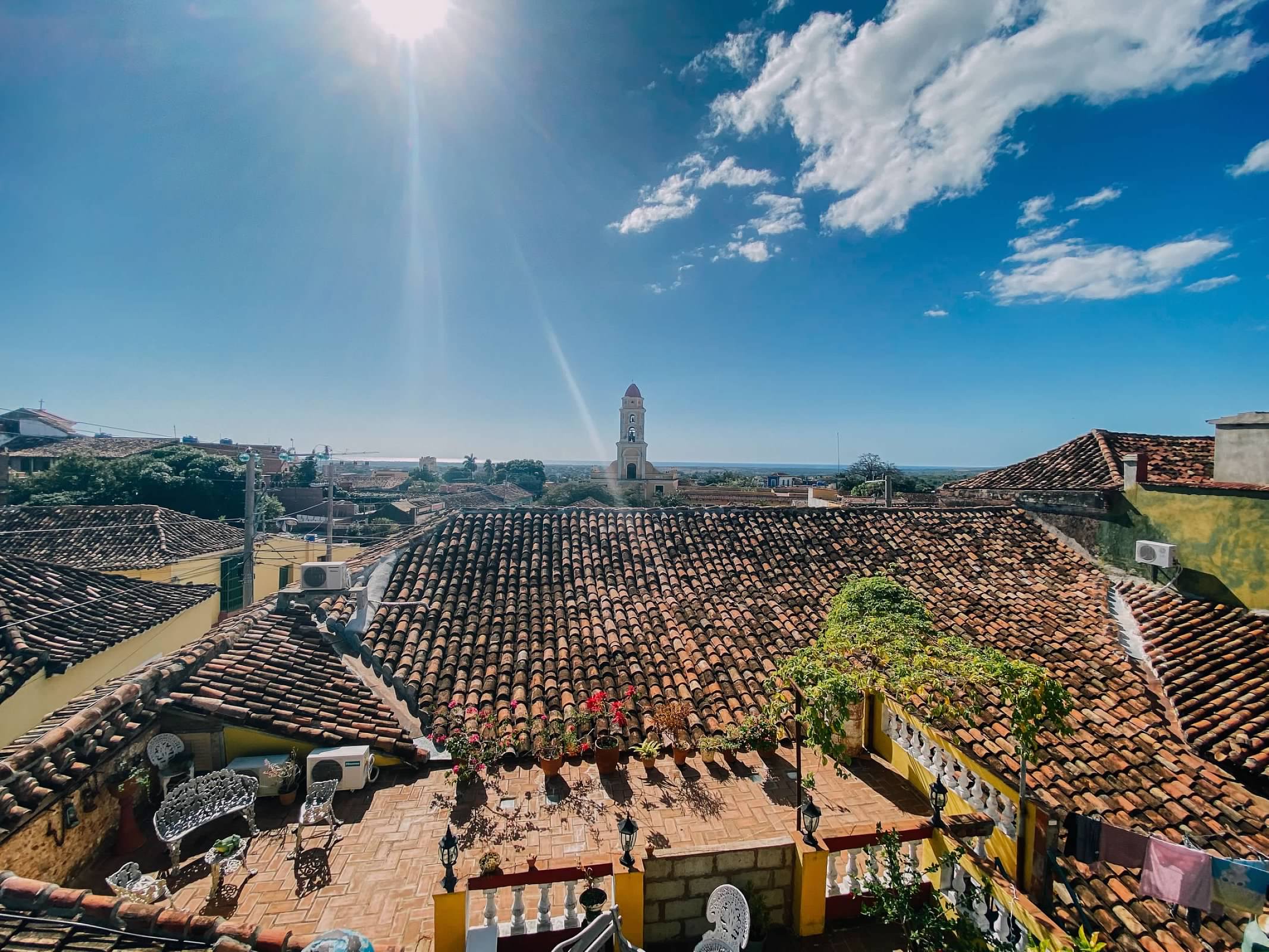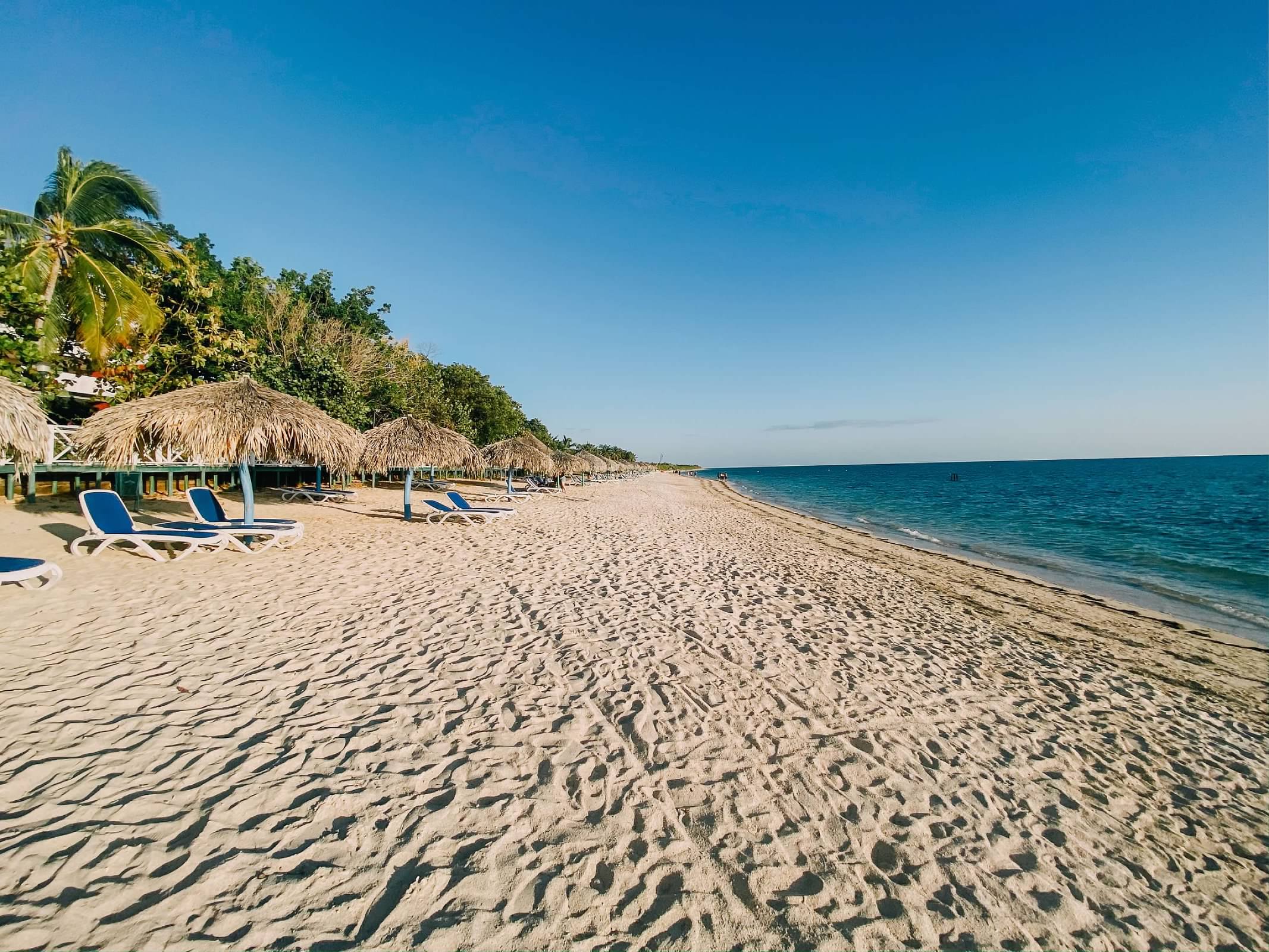 We took a taxi out to this beach, too. It was on a peninsula with a nice hotel :) The piña coladas were next level.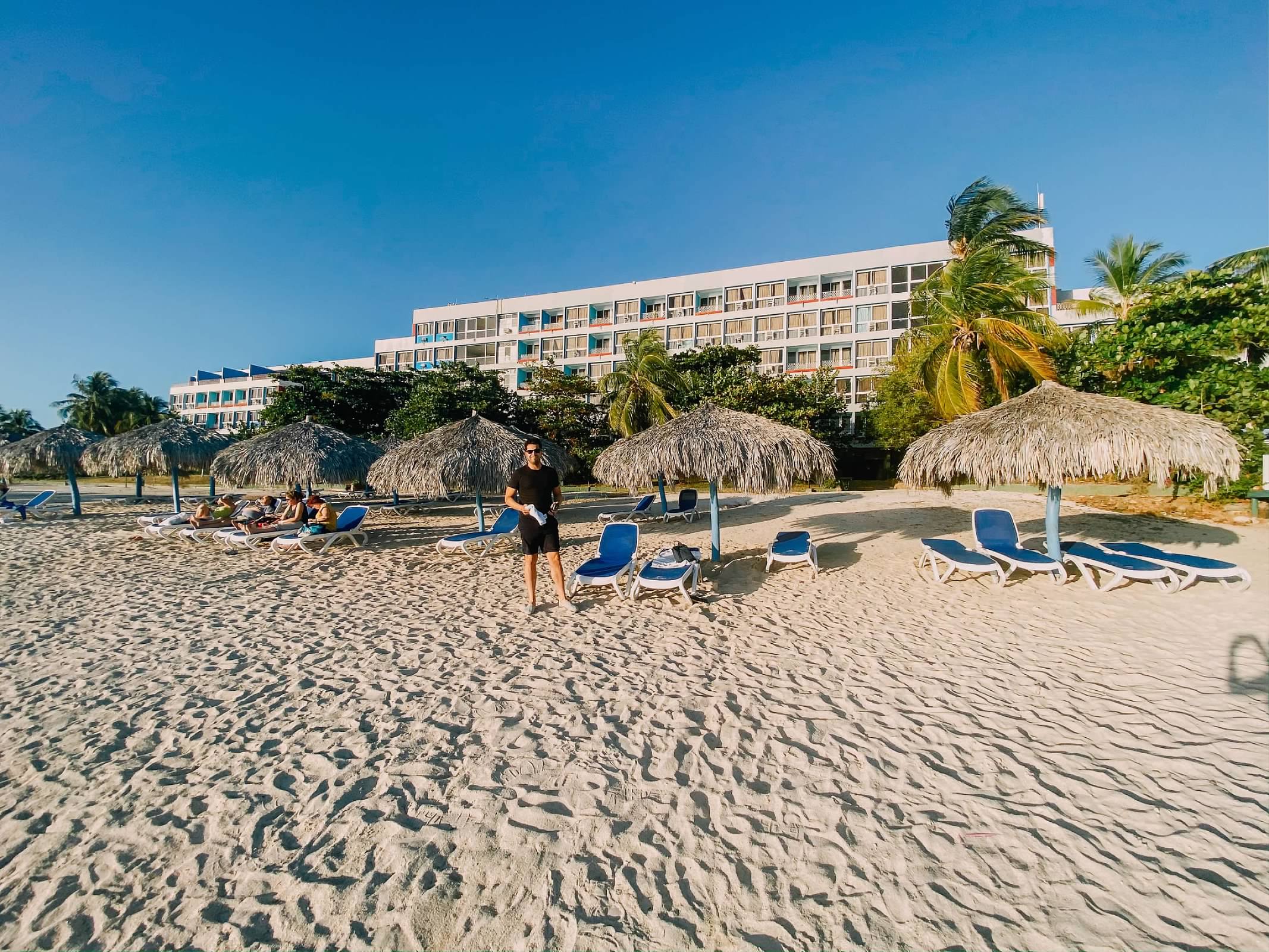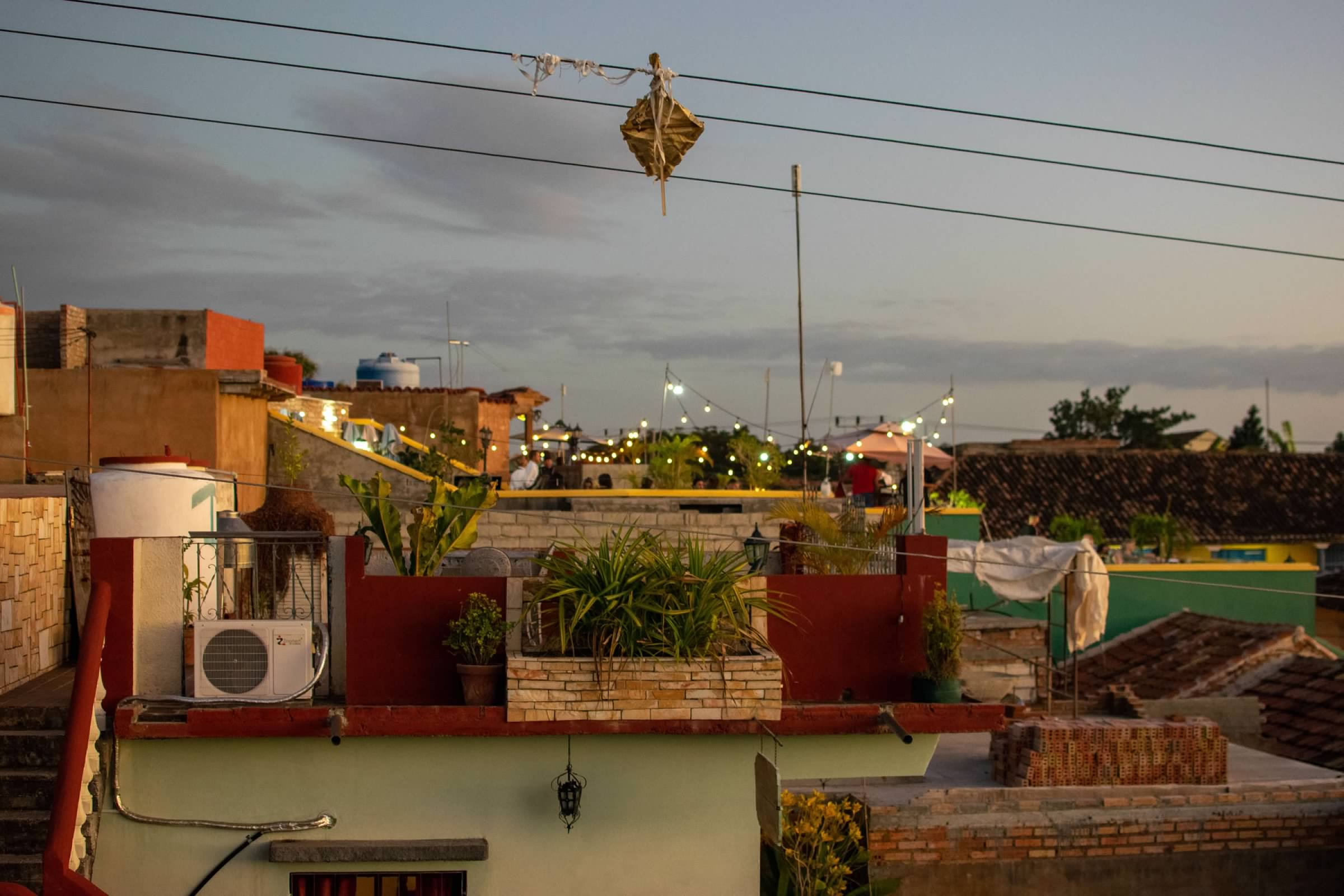 View from the Airbnb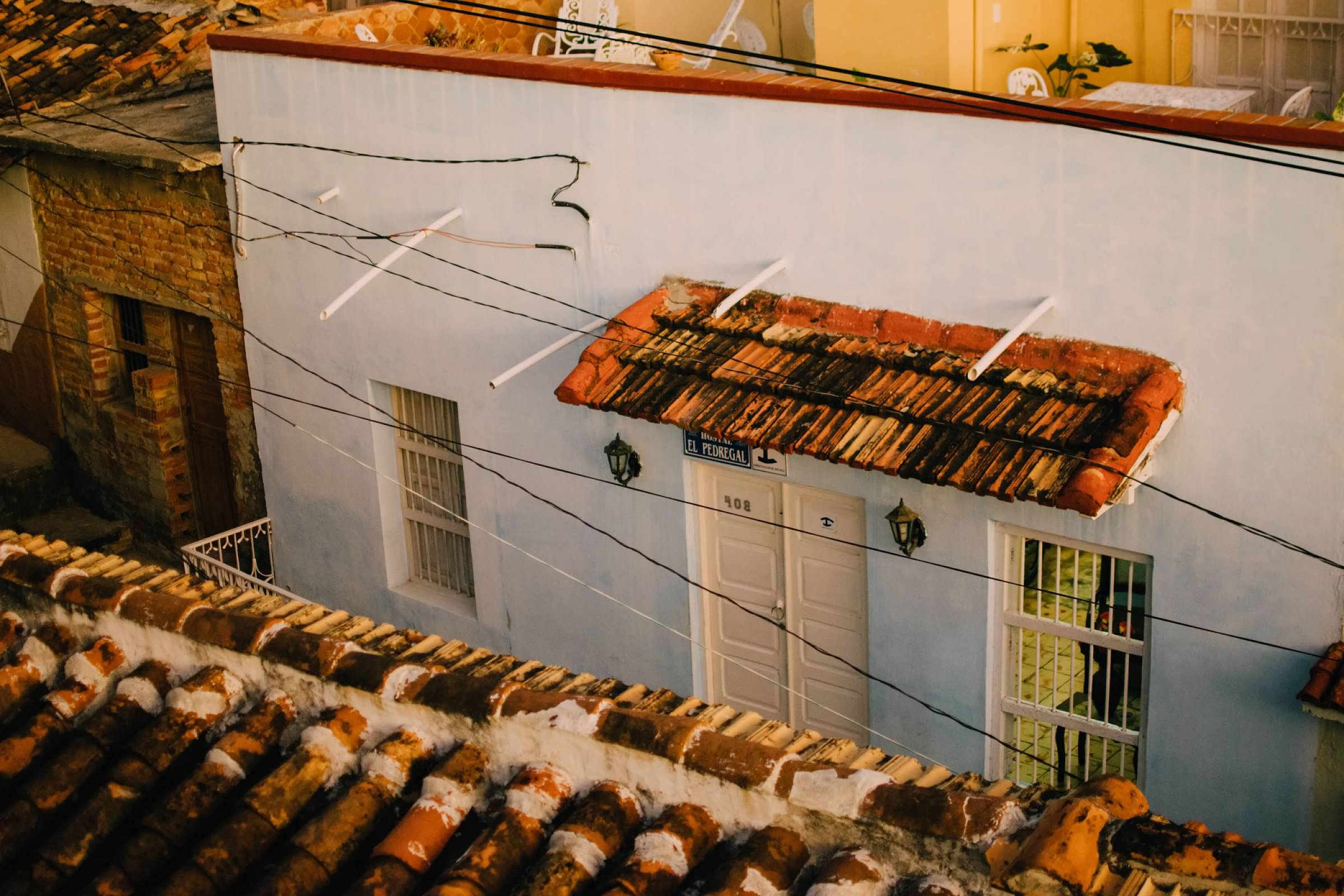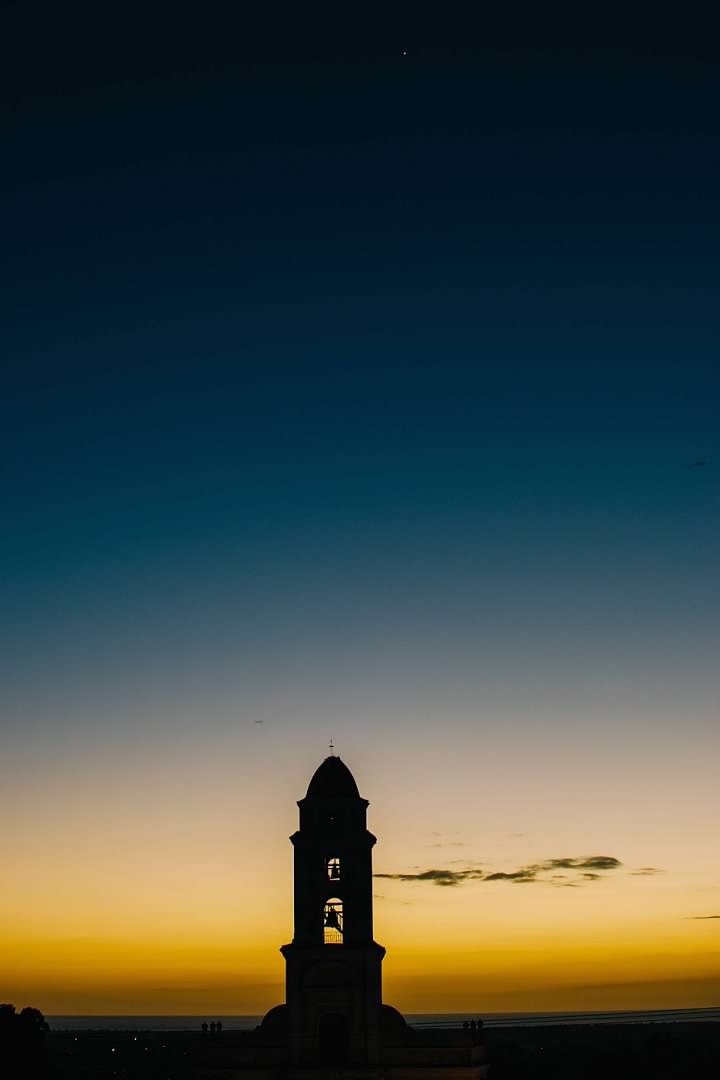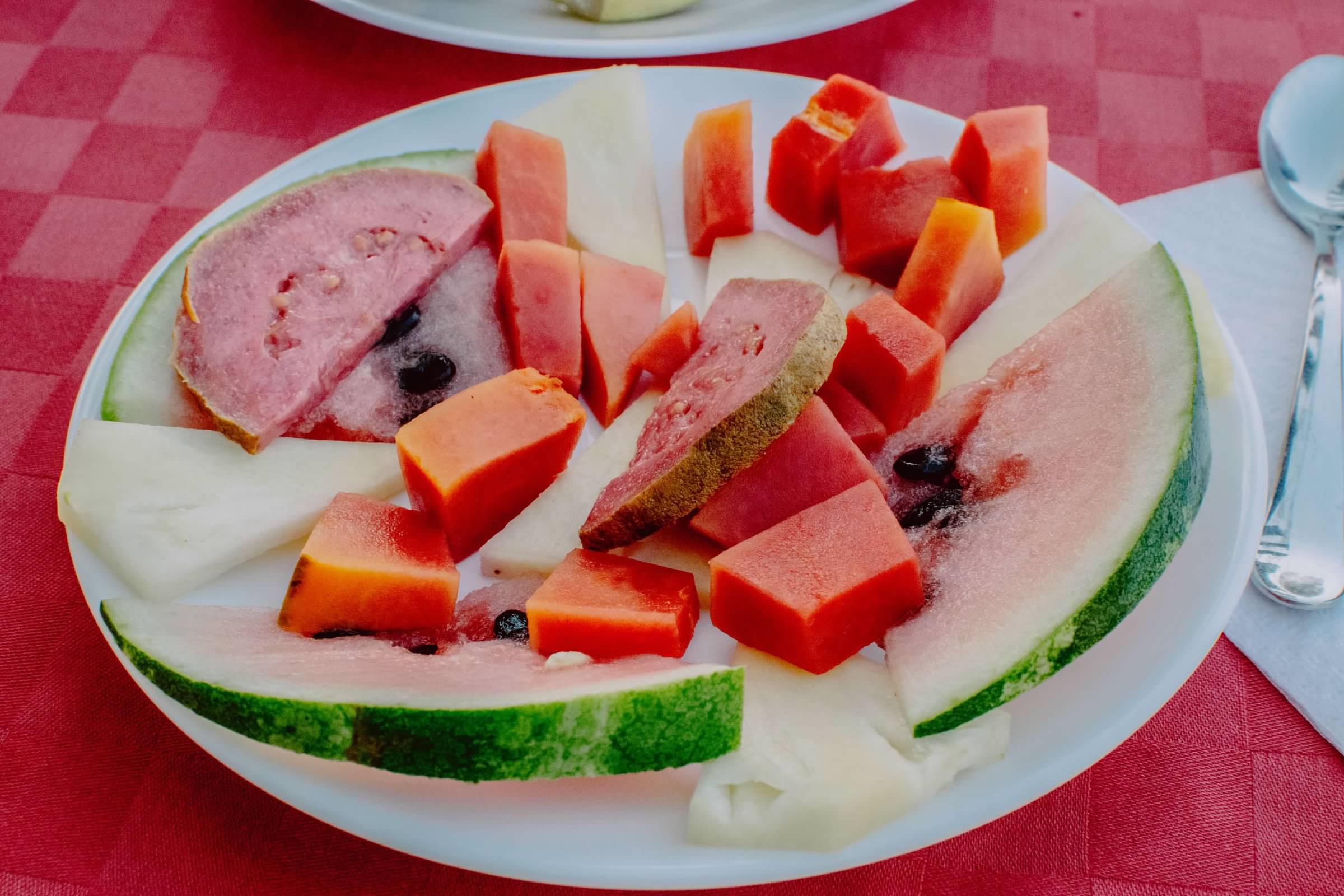 Breakfast was a lot of really good, fresh fruit. We felt like the fruits and veggies tasted soooo fresh and rich here, all grown in Cuba. I was having a lot of stomach pain that trip, and I was hoping for some oatmeal, but never found any! There weren't regular grocery stores, just almacenes (more like a food storage place) with random things that hadn't been distributed, from what I understood.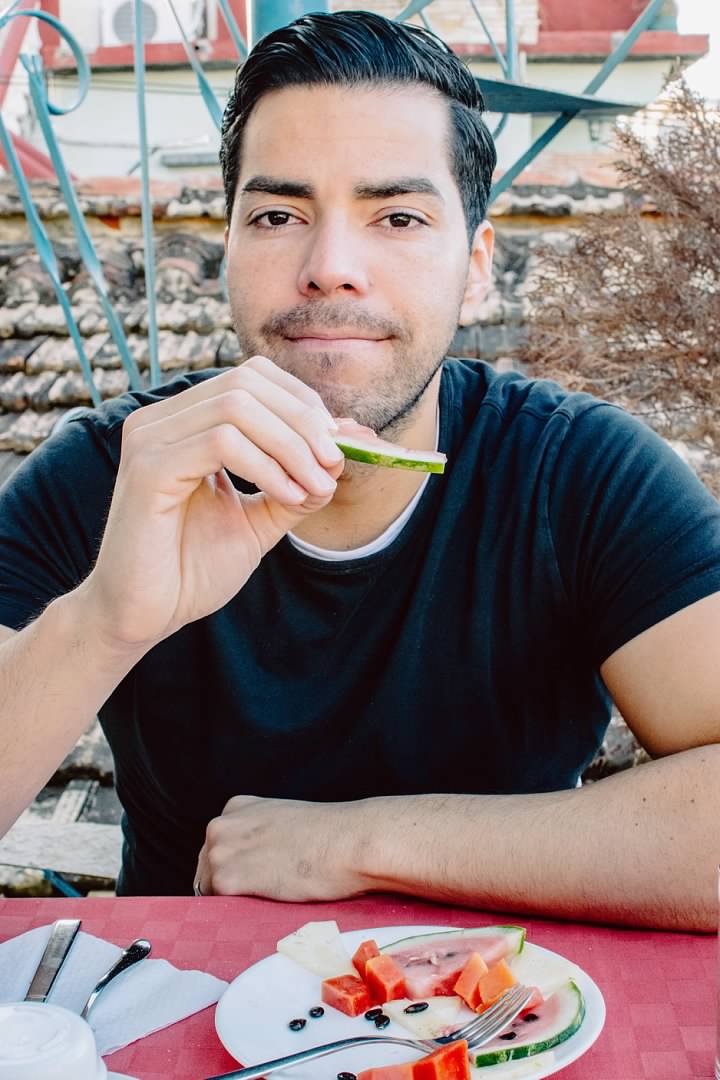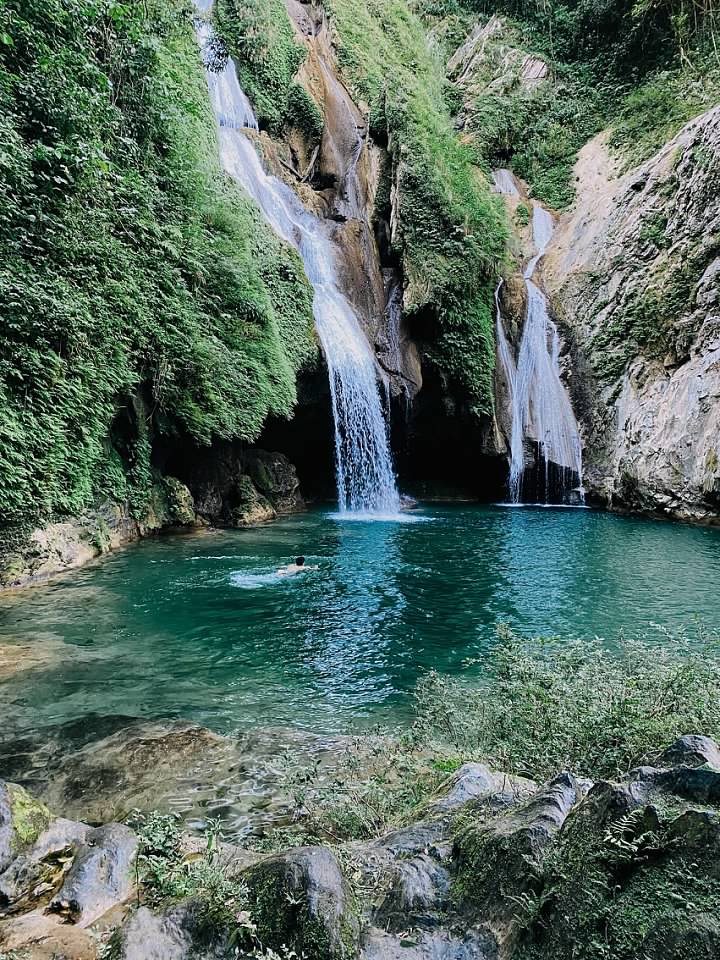 This was a beautiful waterfall we took another taxi to, somewhere in the mountains around Trinidad. It was a really fun, not too long hike. I was grateful Boricua was willing to do it for my birthday. It was very cold! And the hike started walking through some really neat properties where people made coffee, you could kind of experience the whole process (we weren't too interested though haha).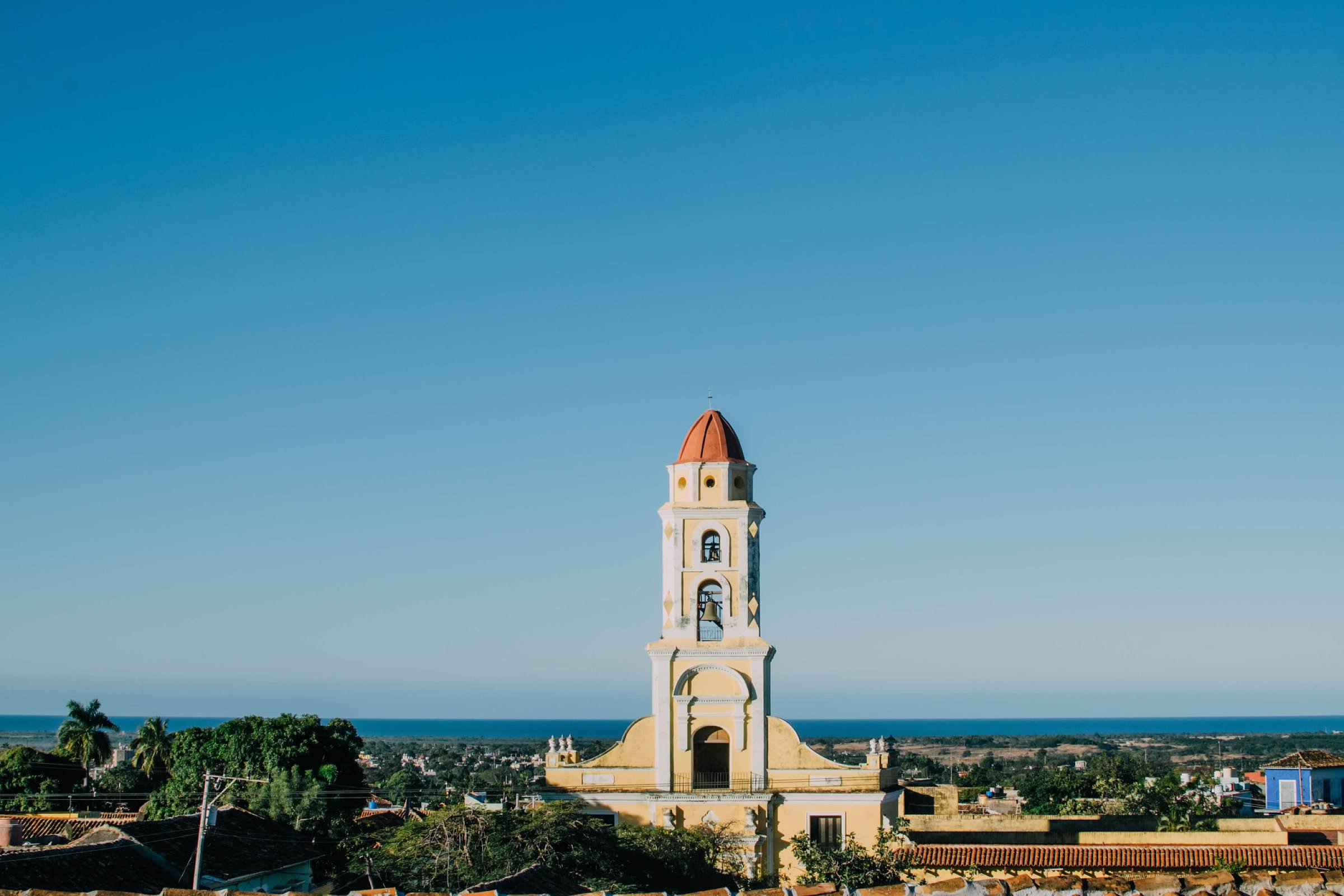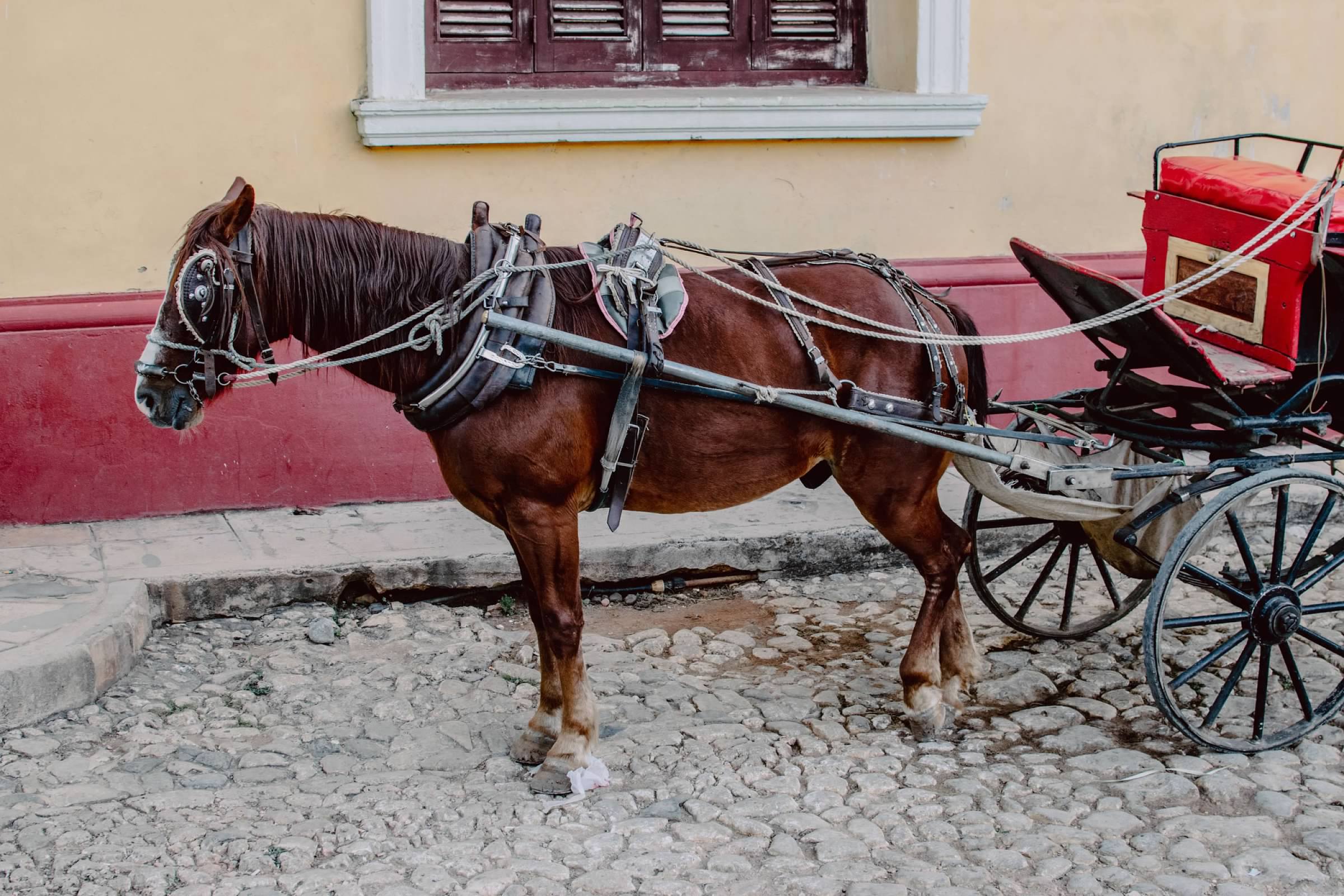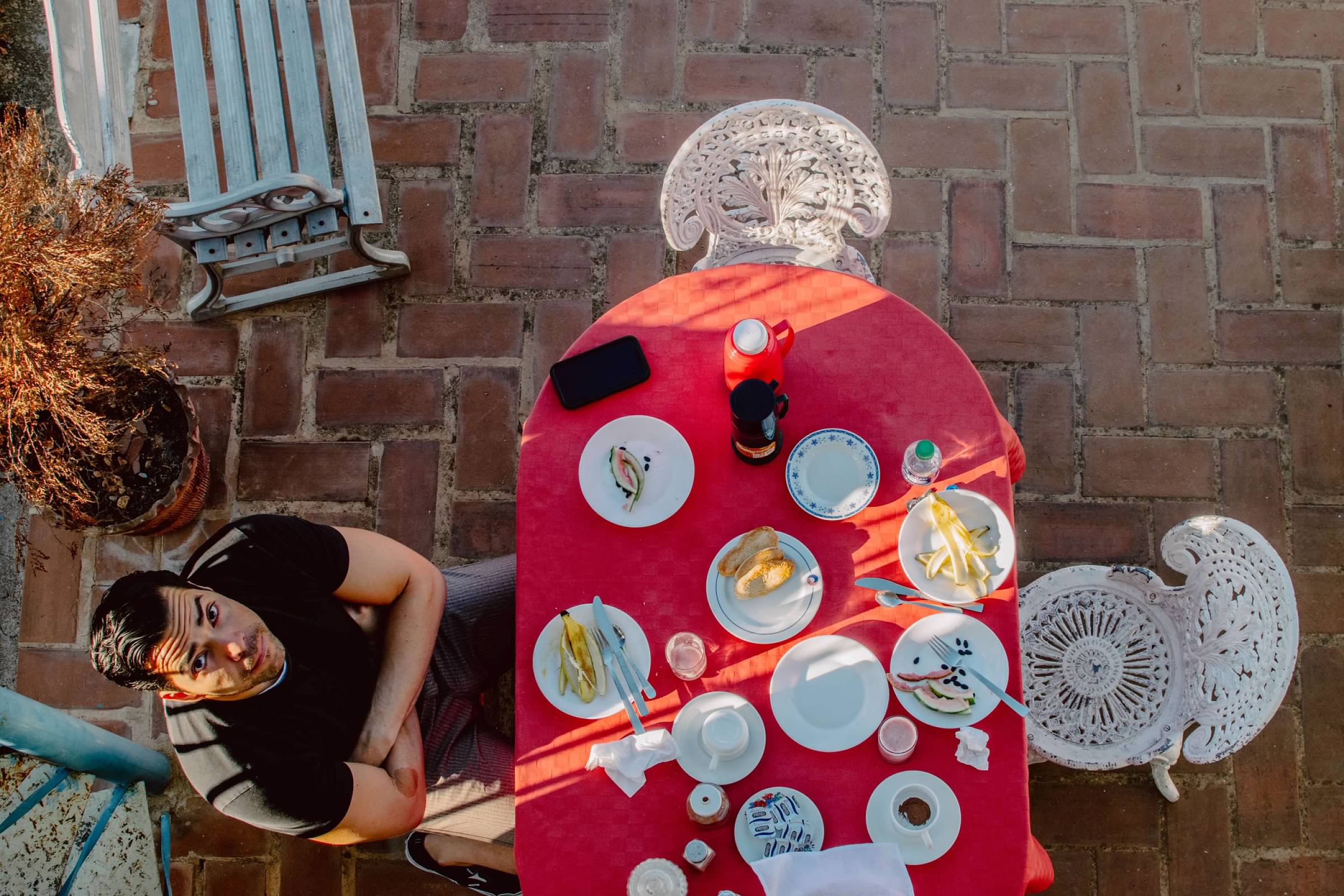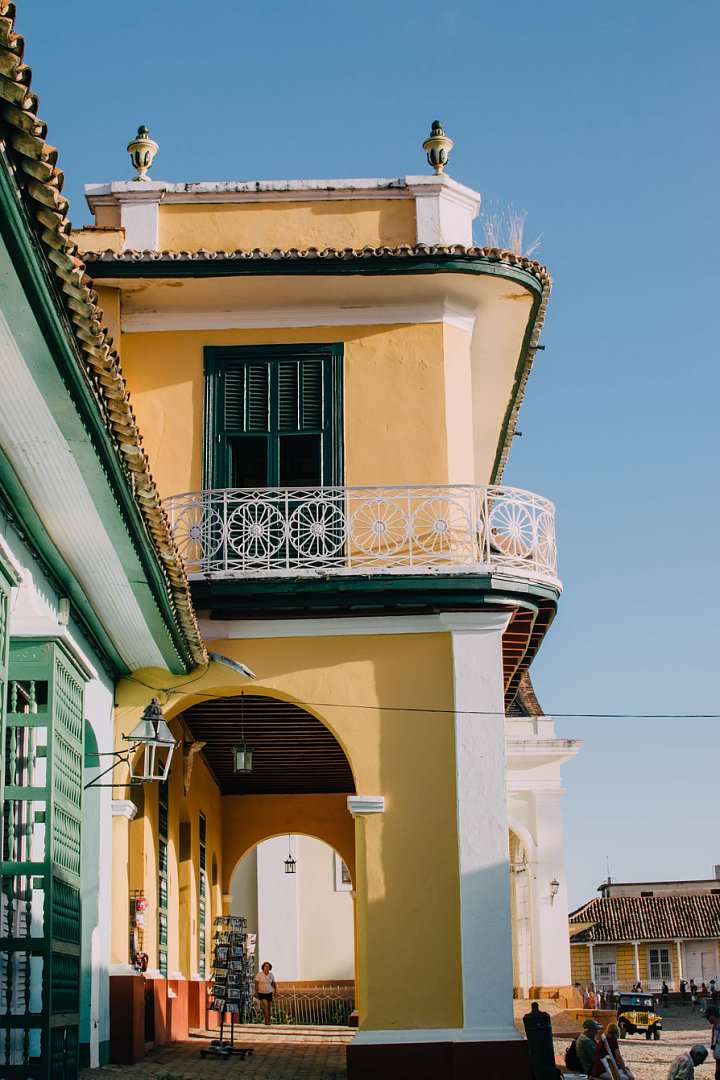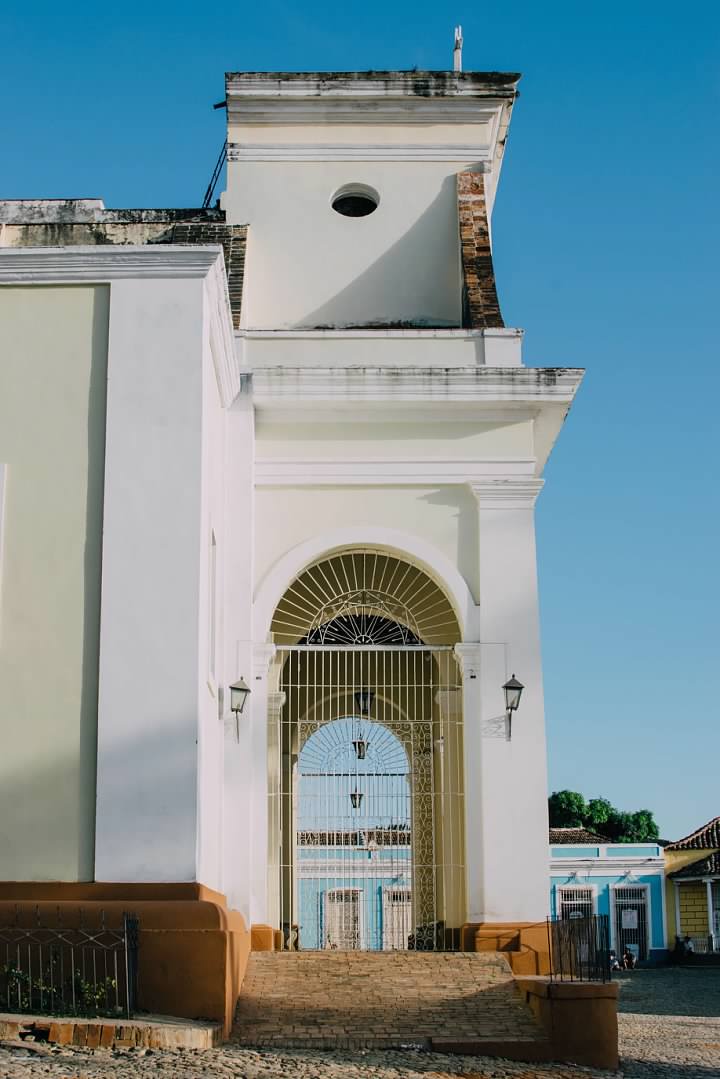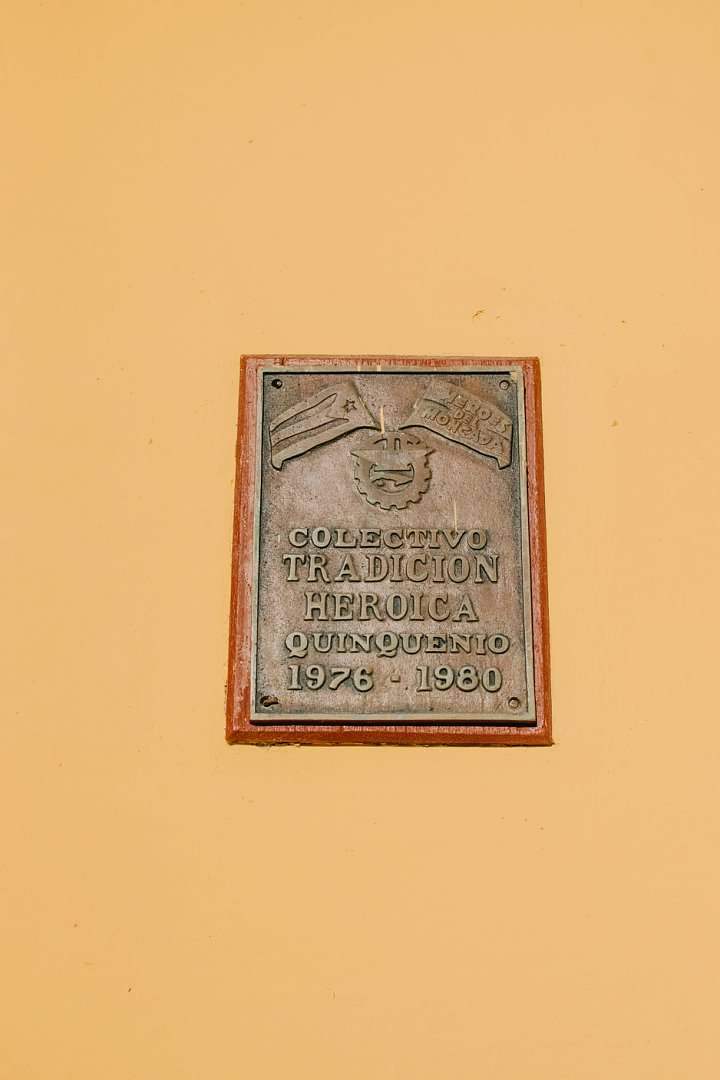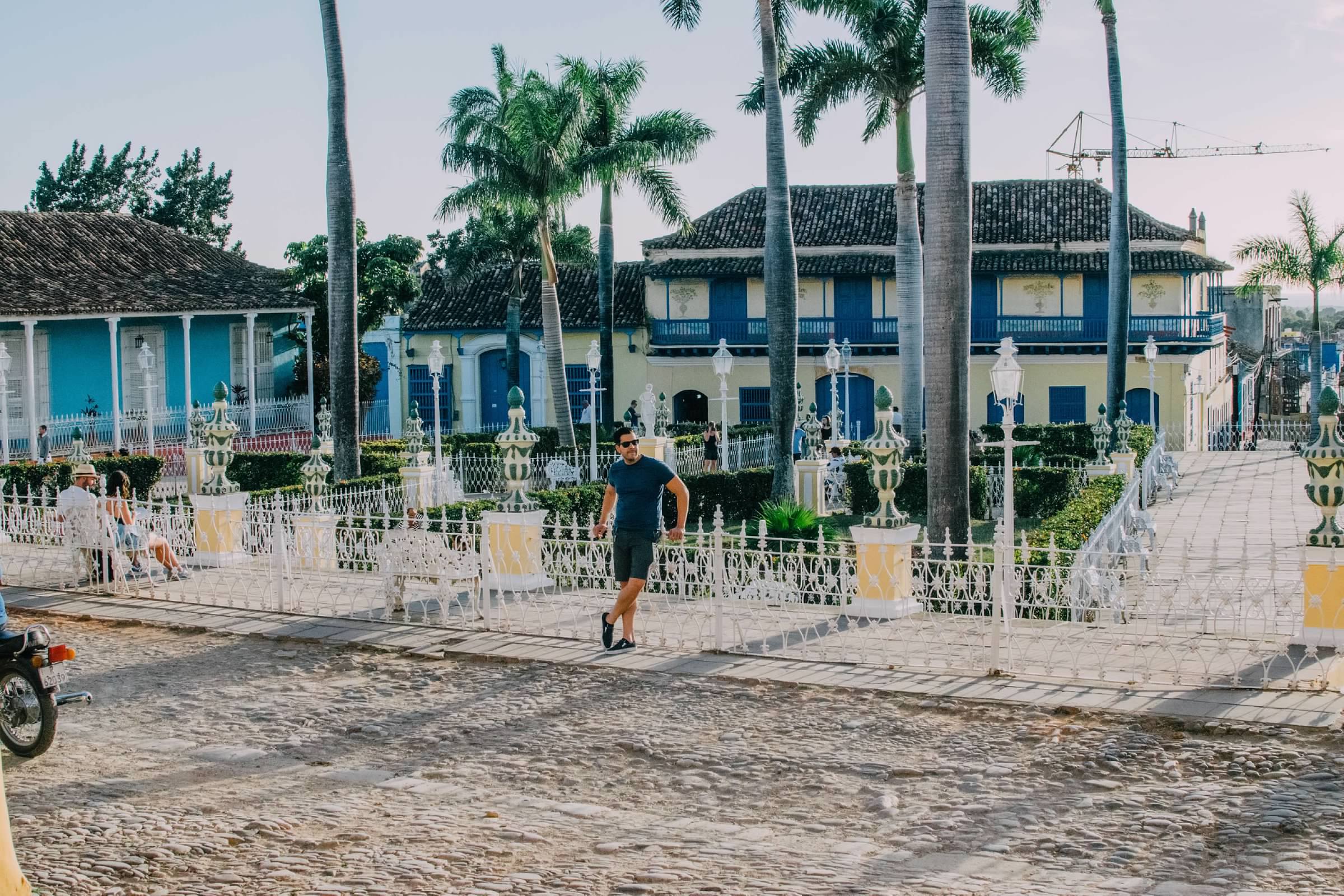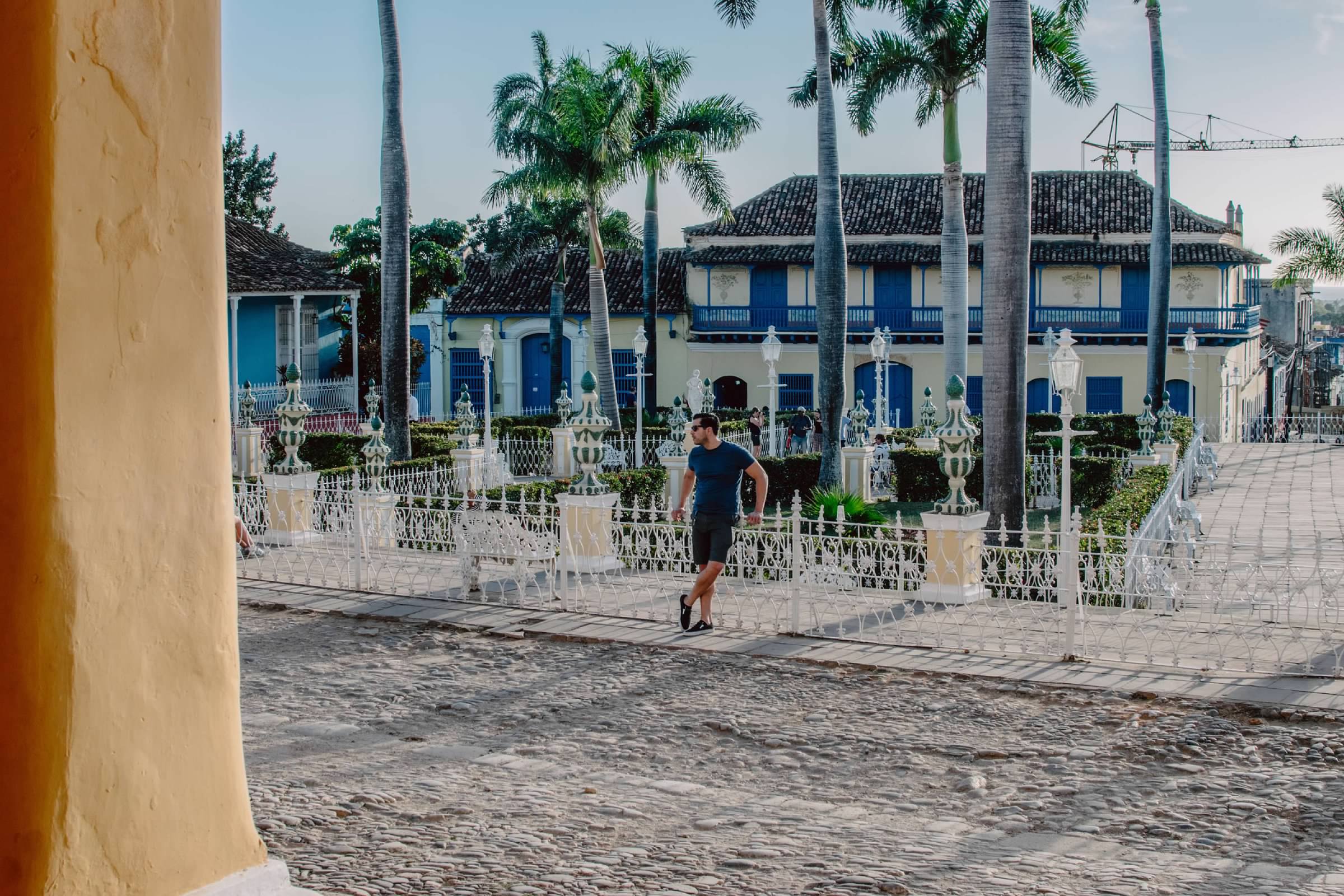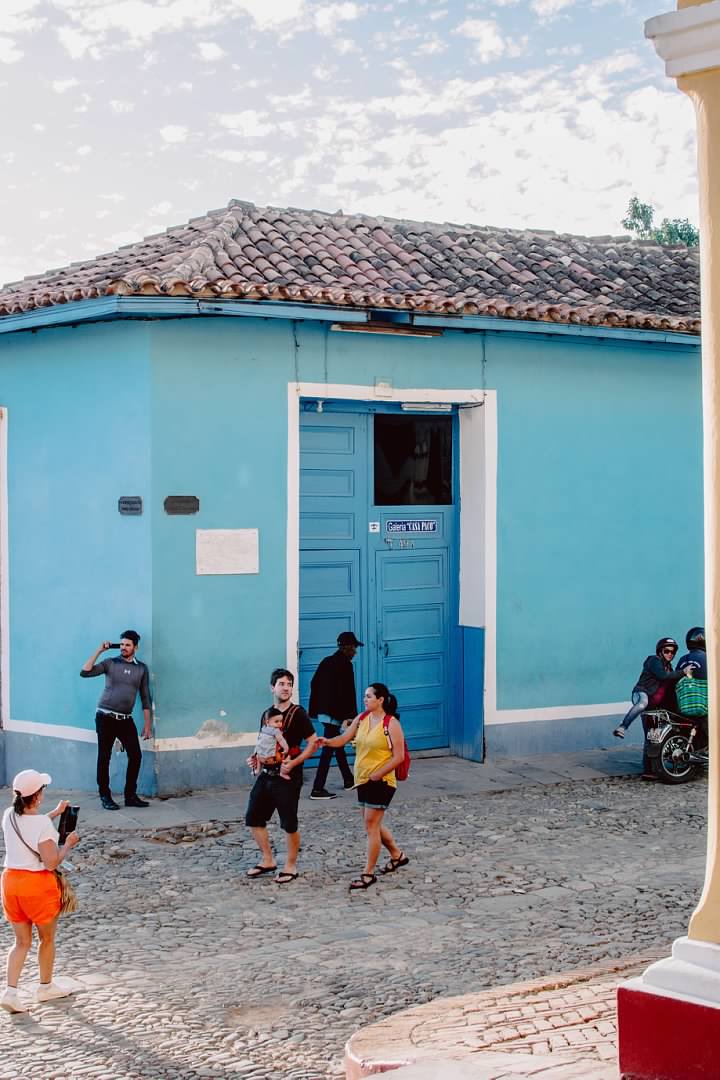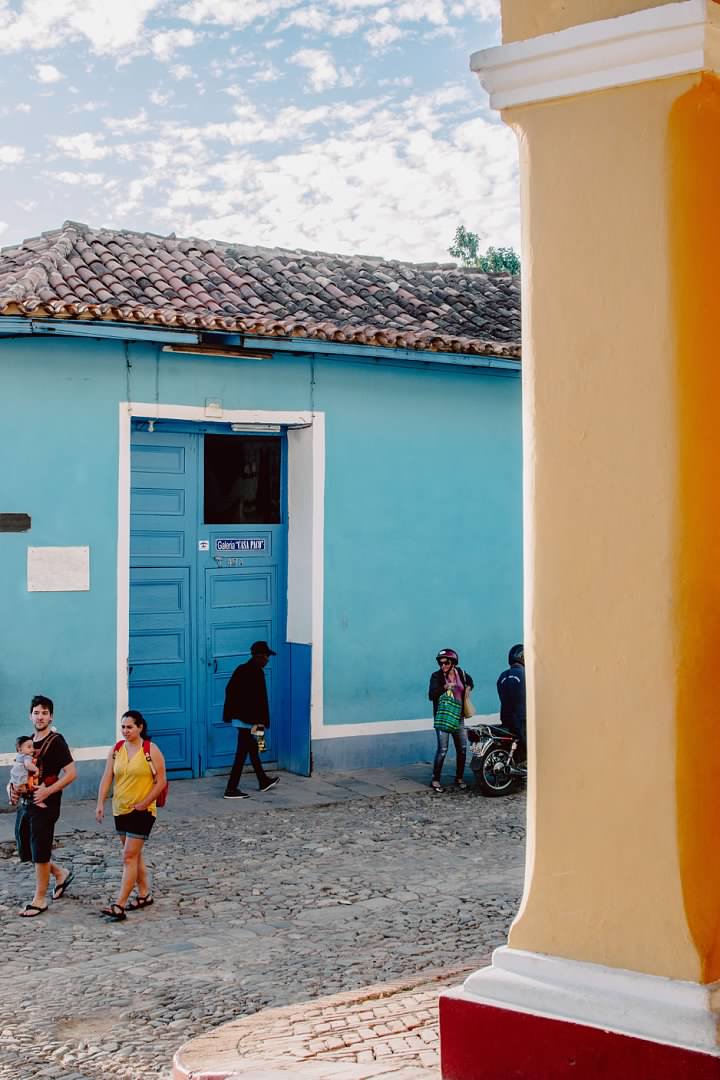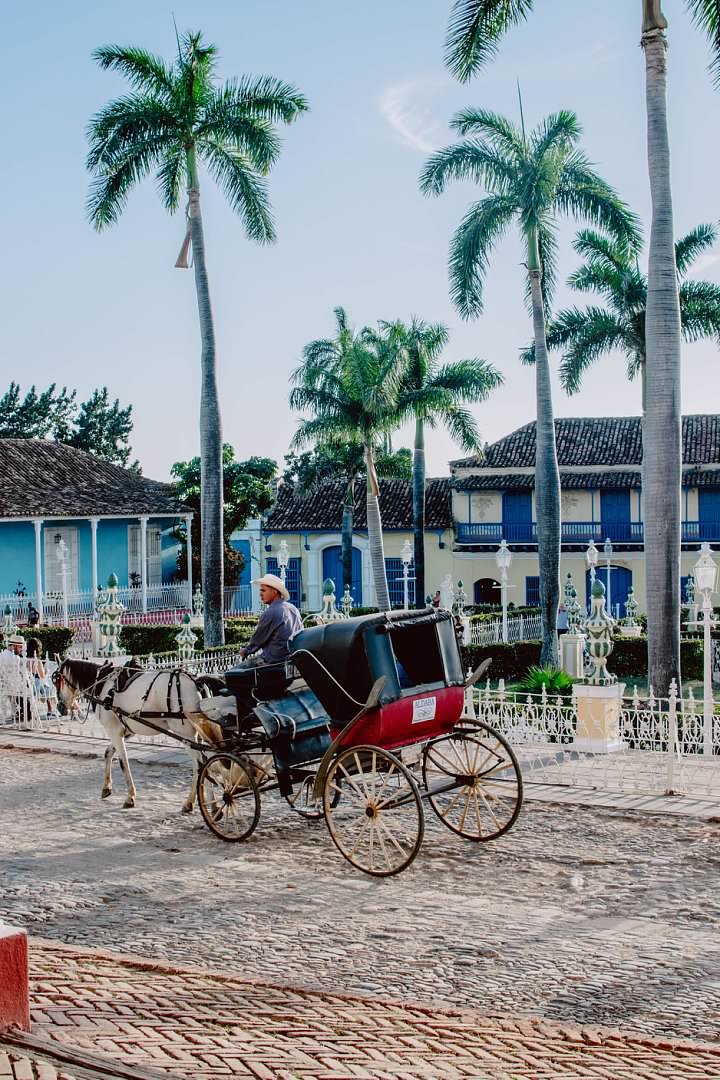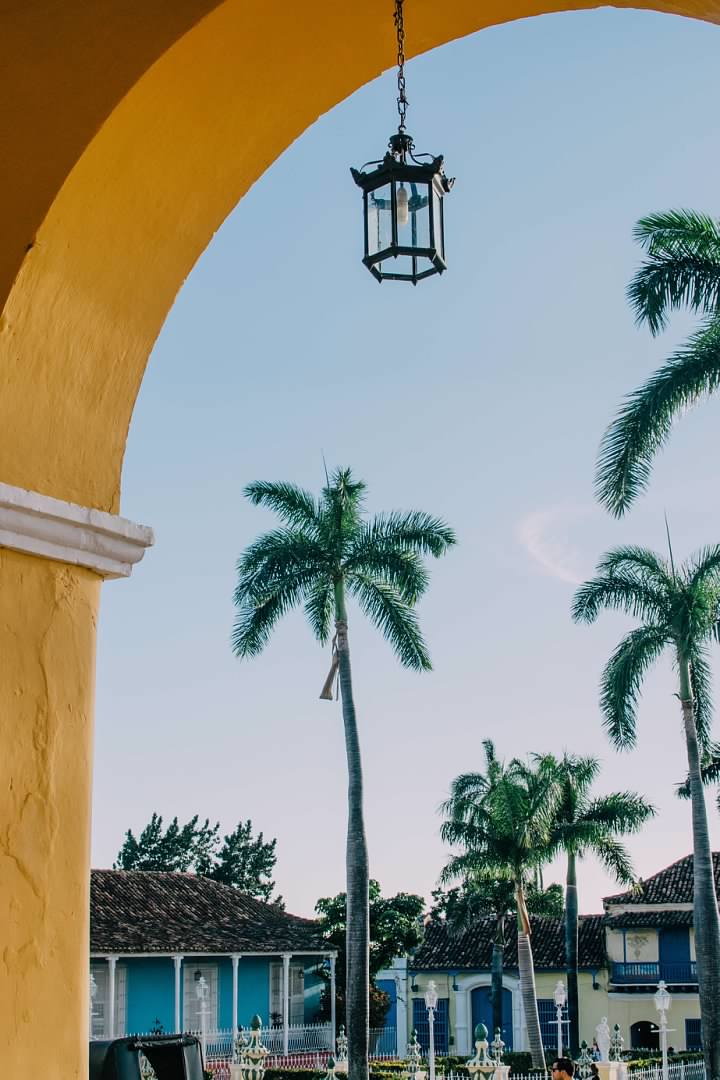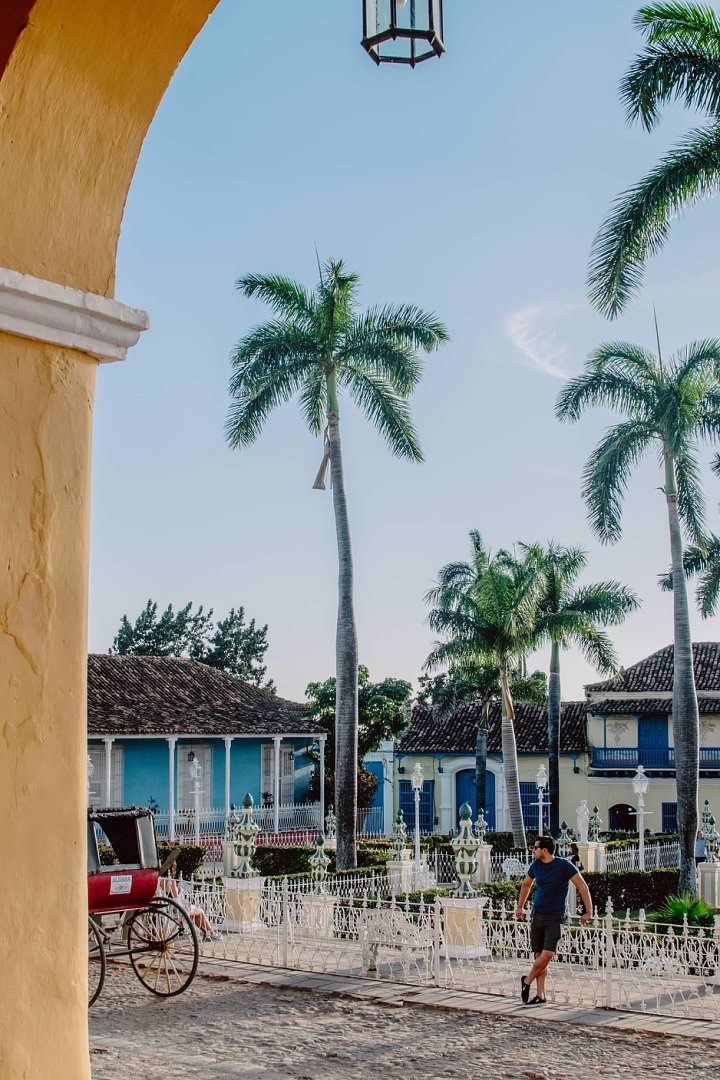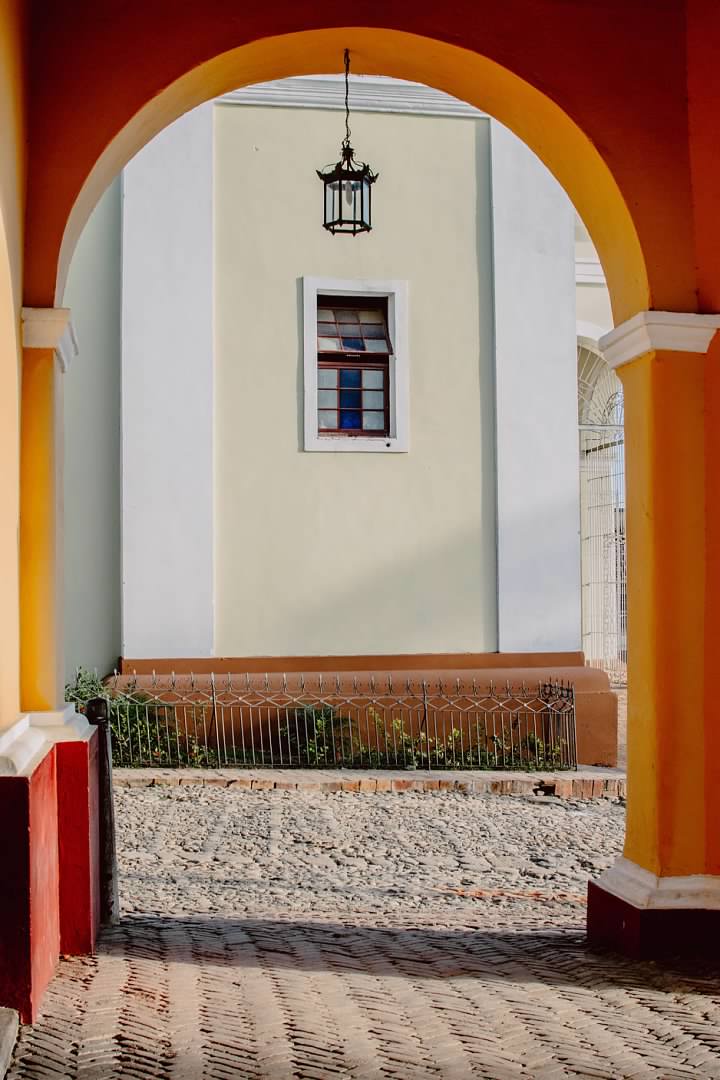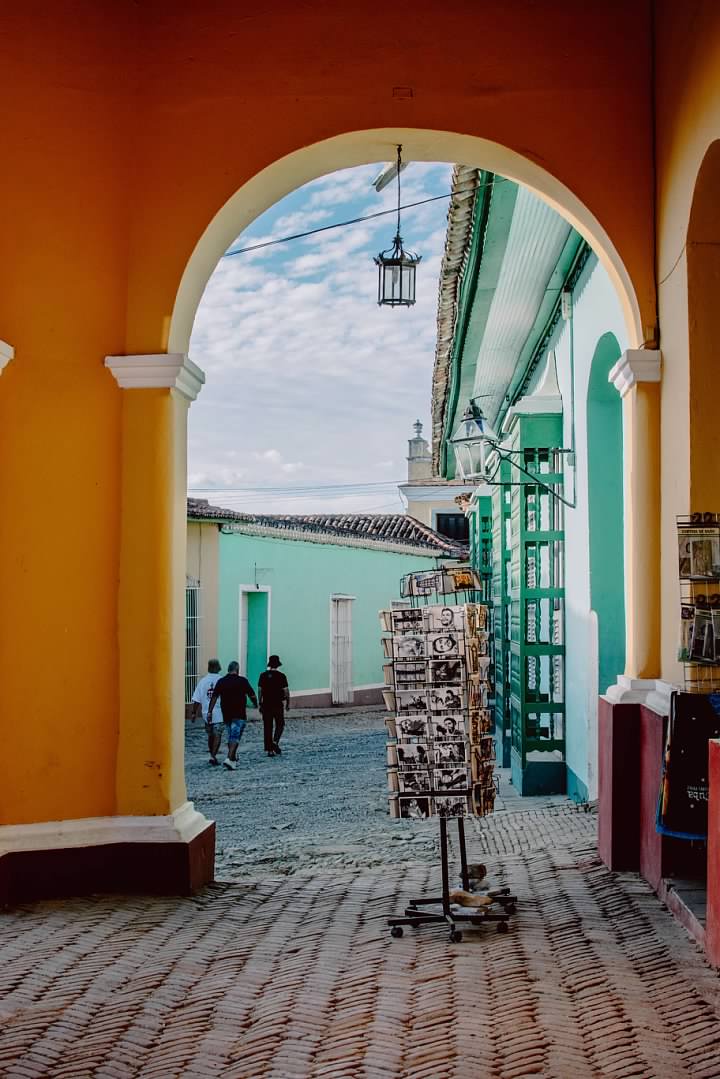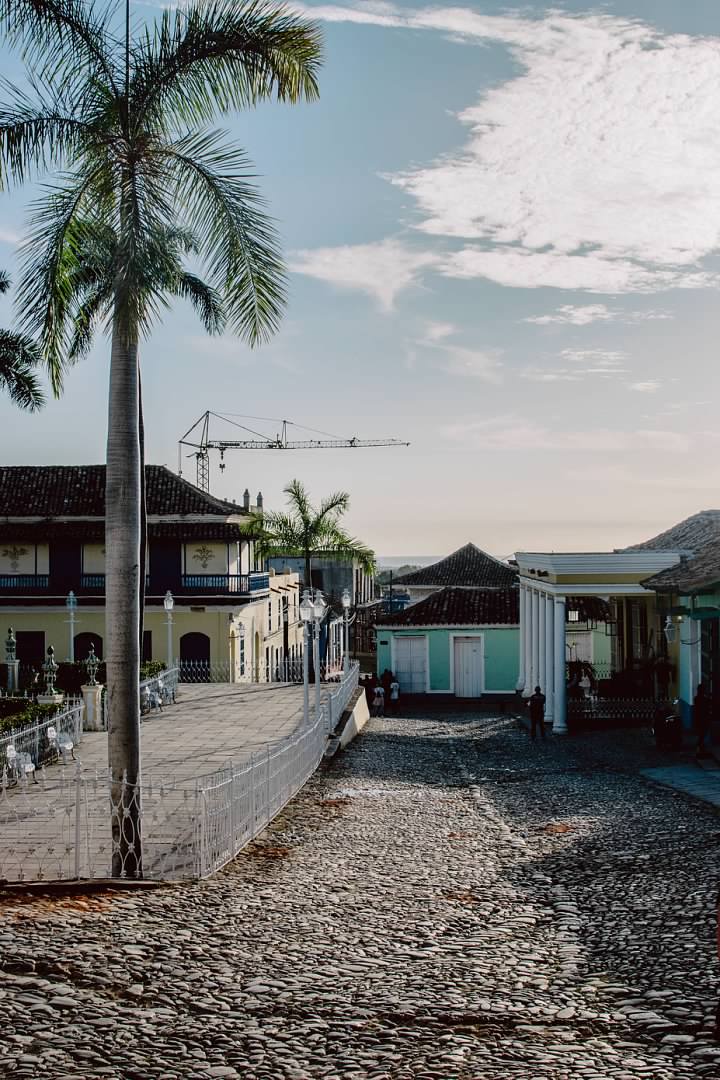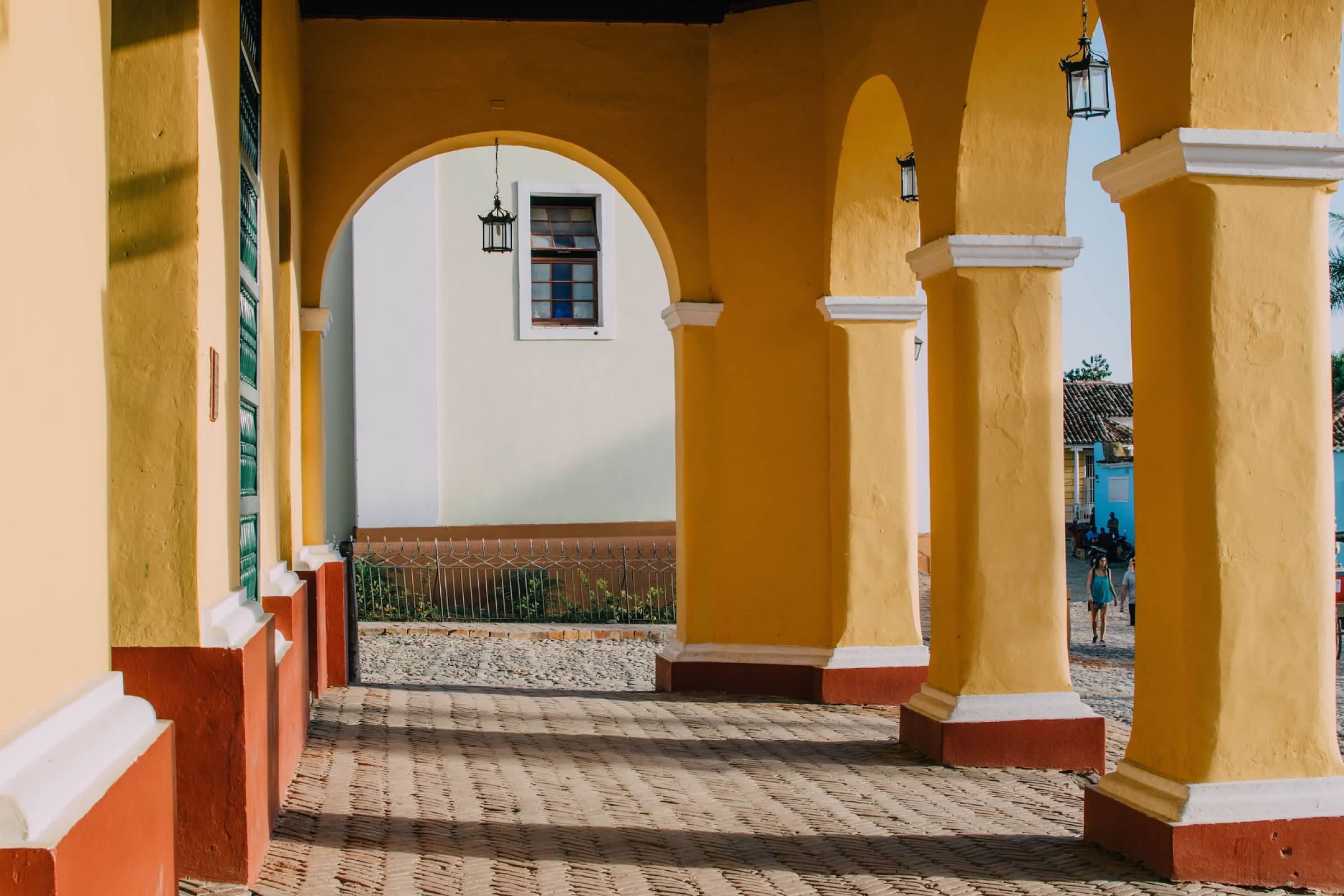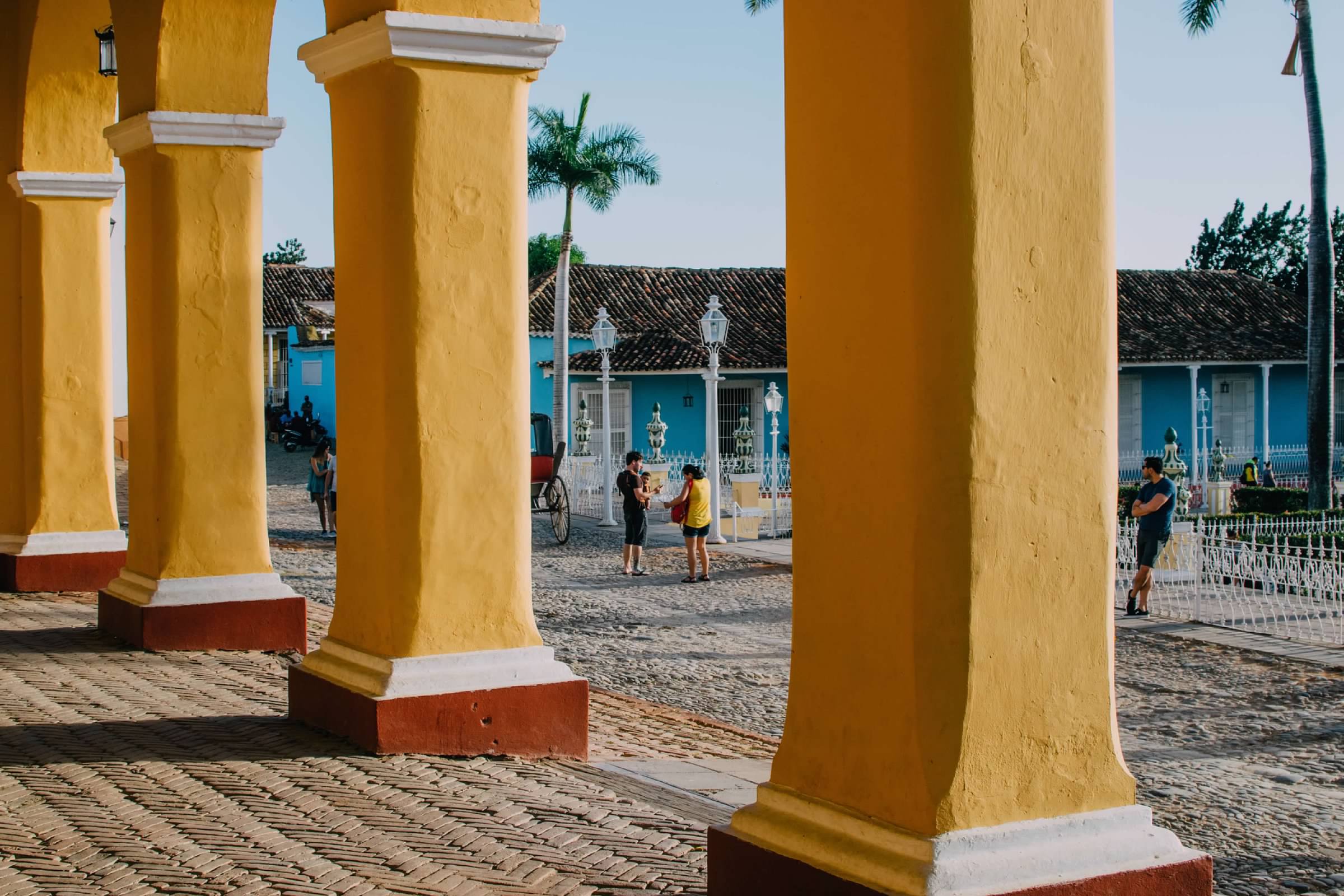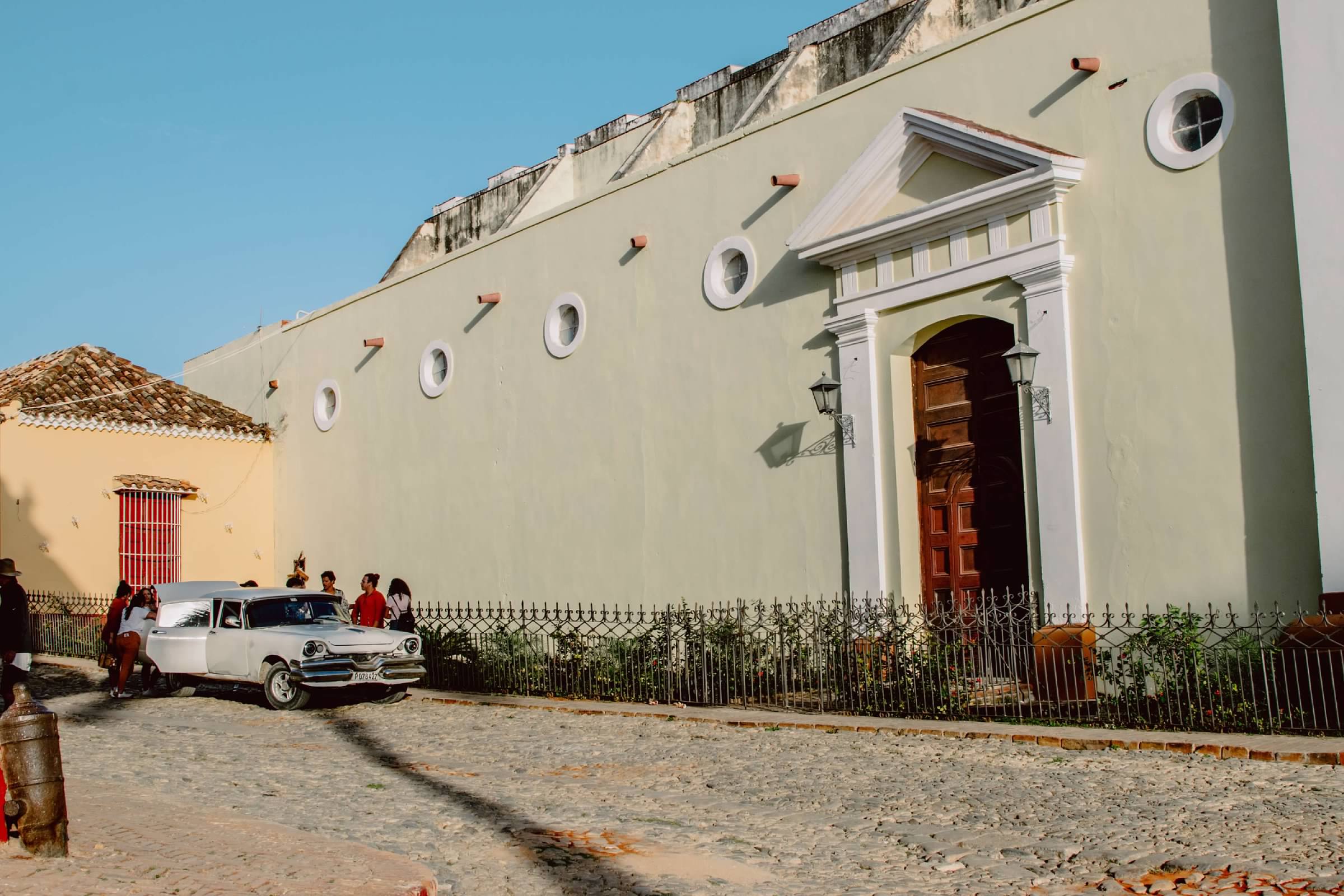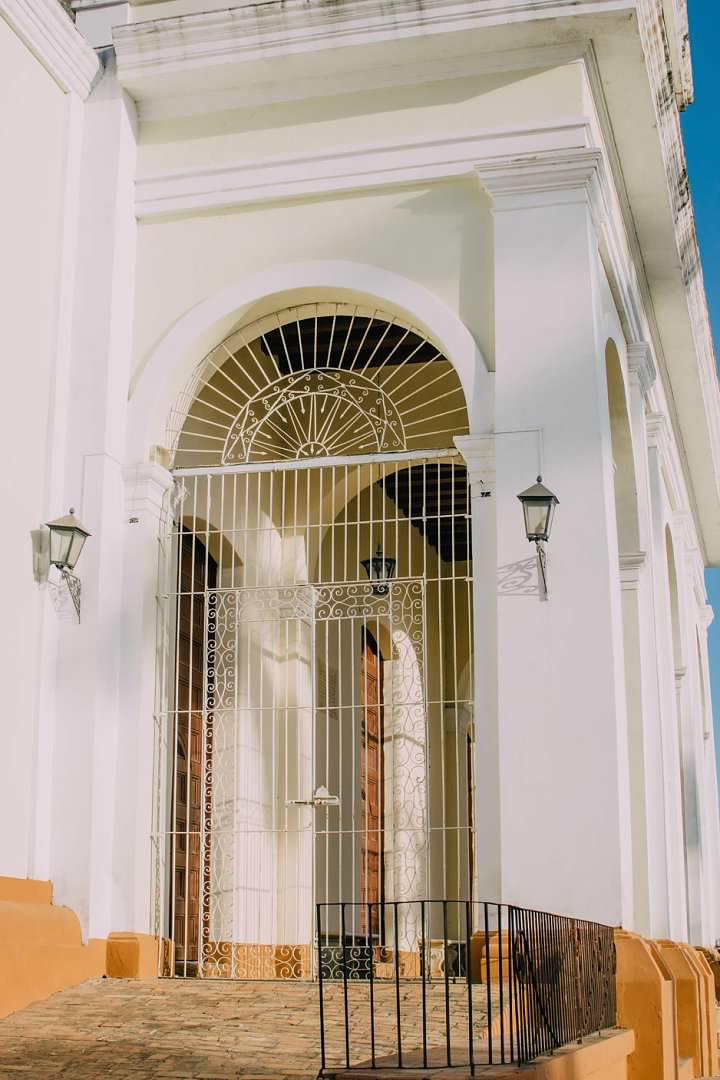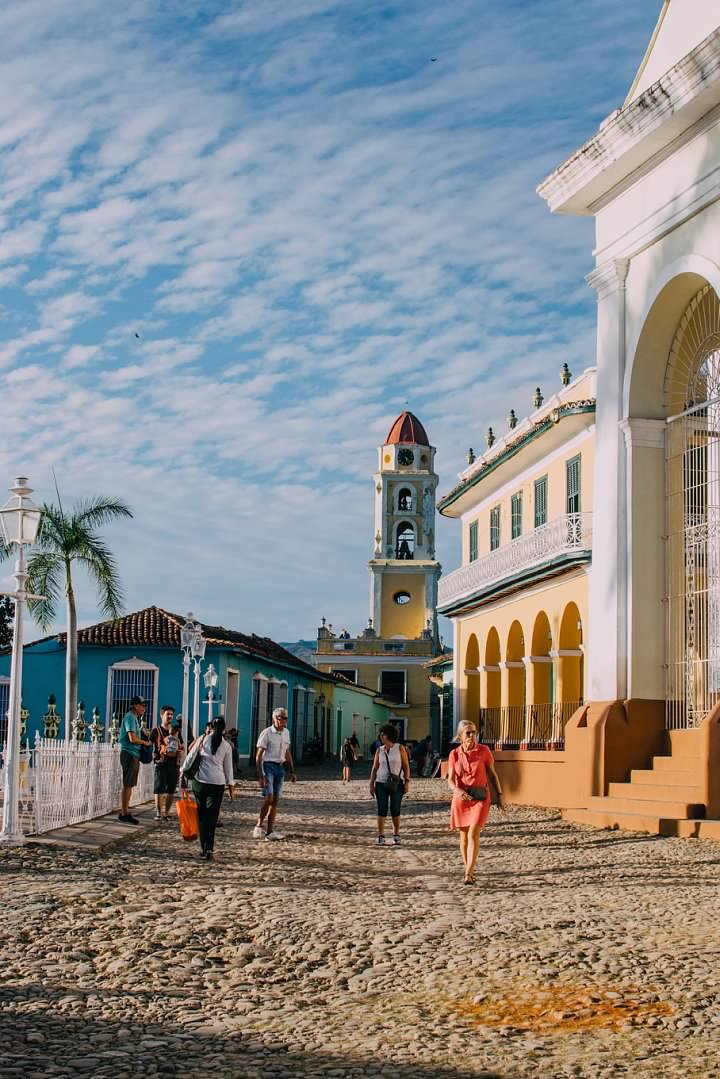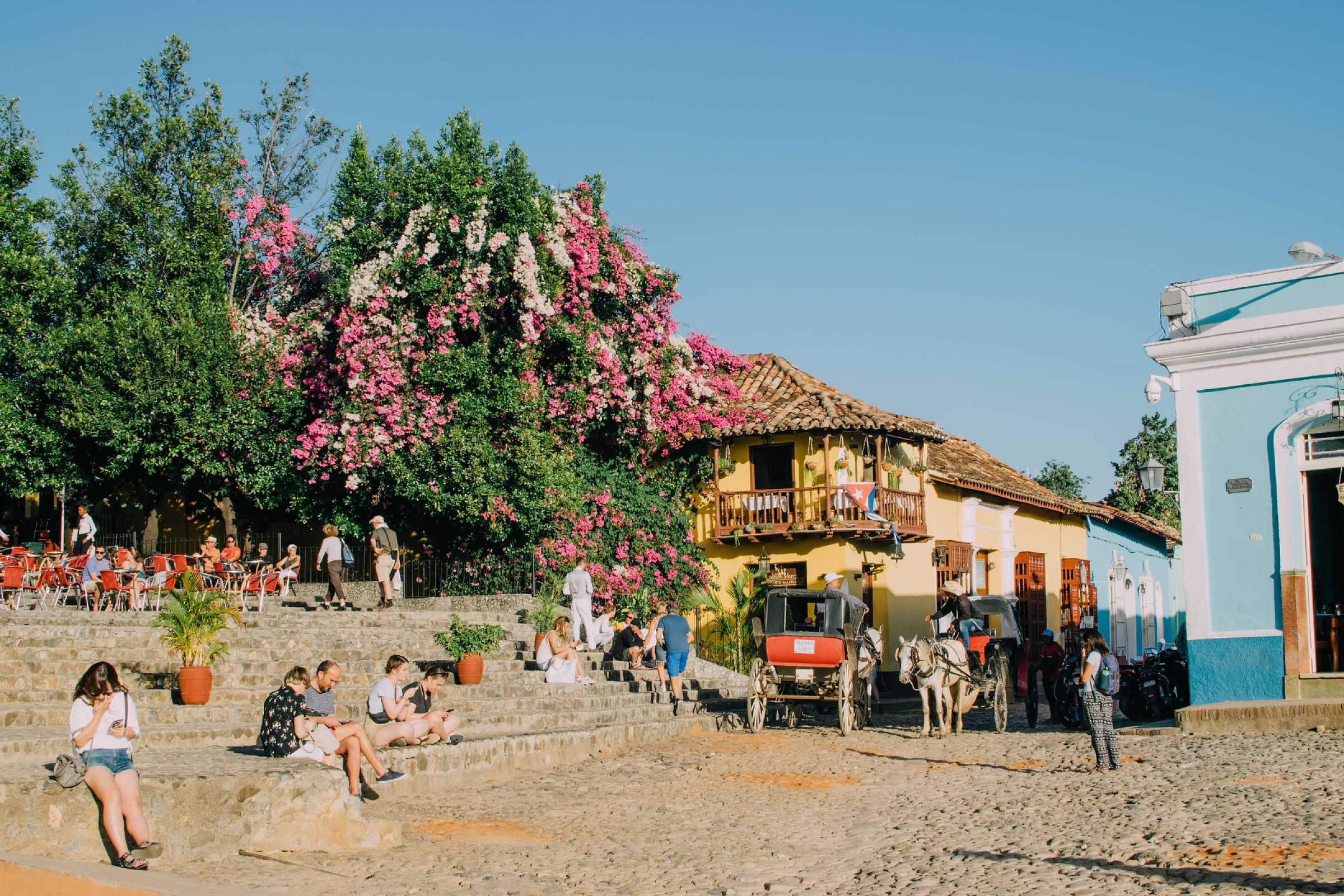 At night, up those steps, there was a lot of food, music and dancing!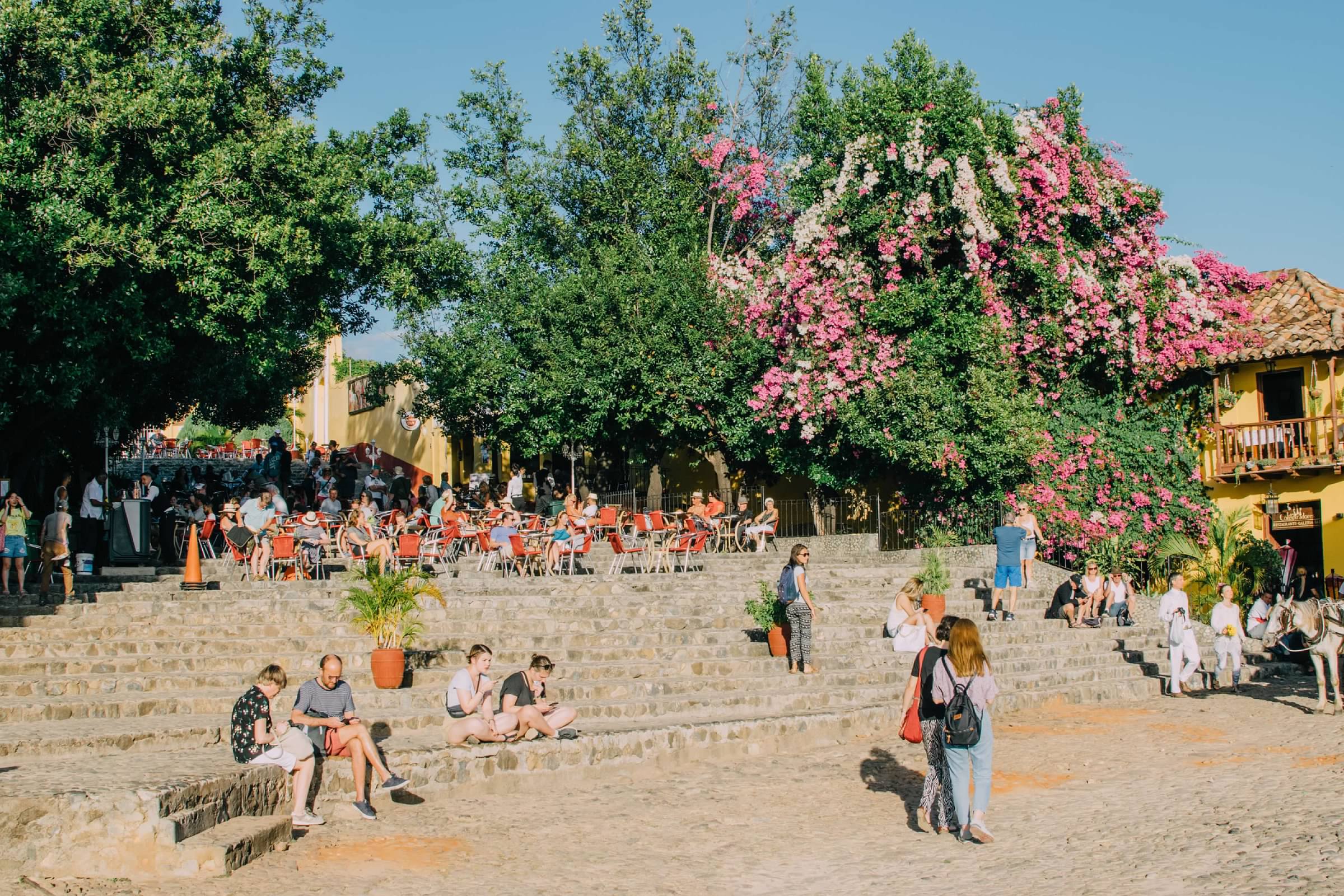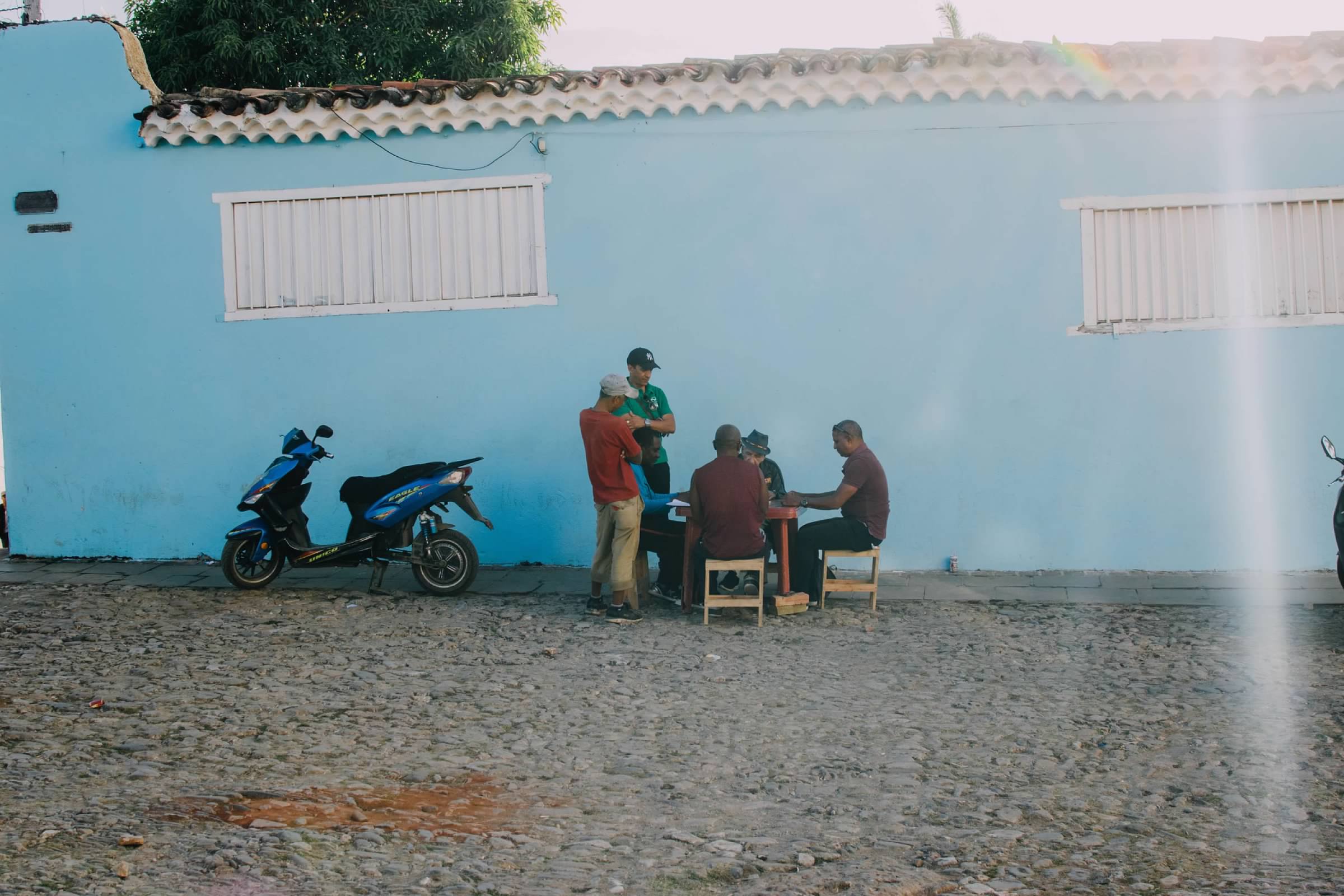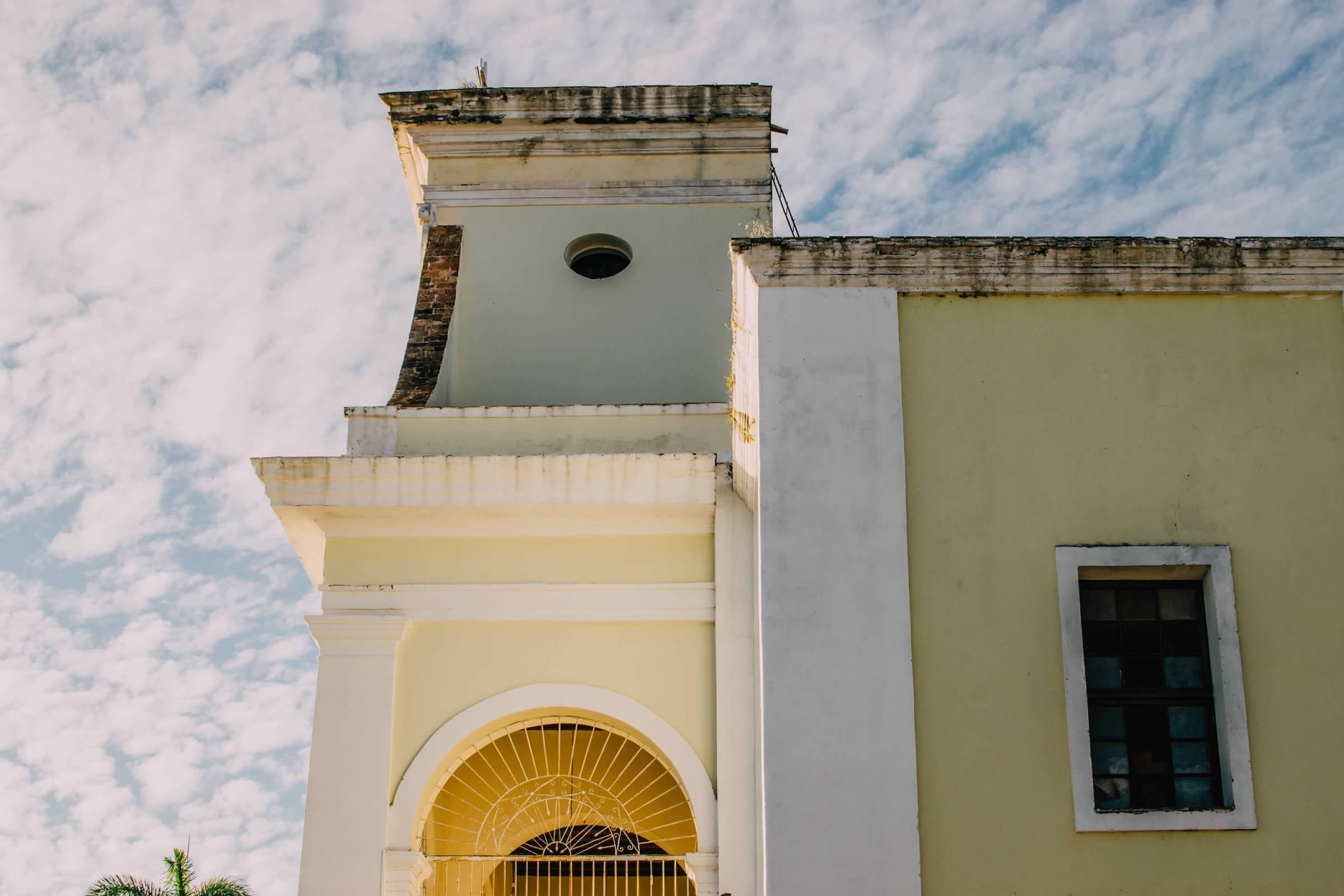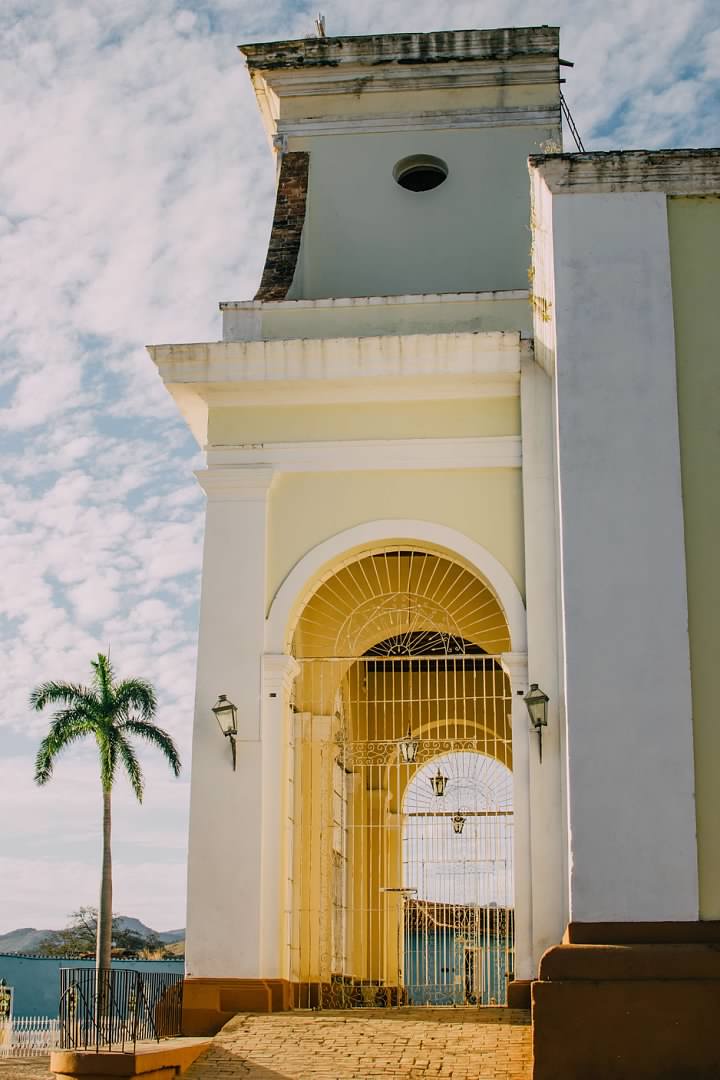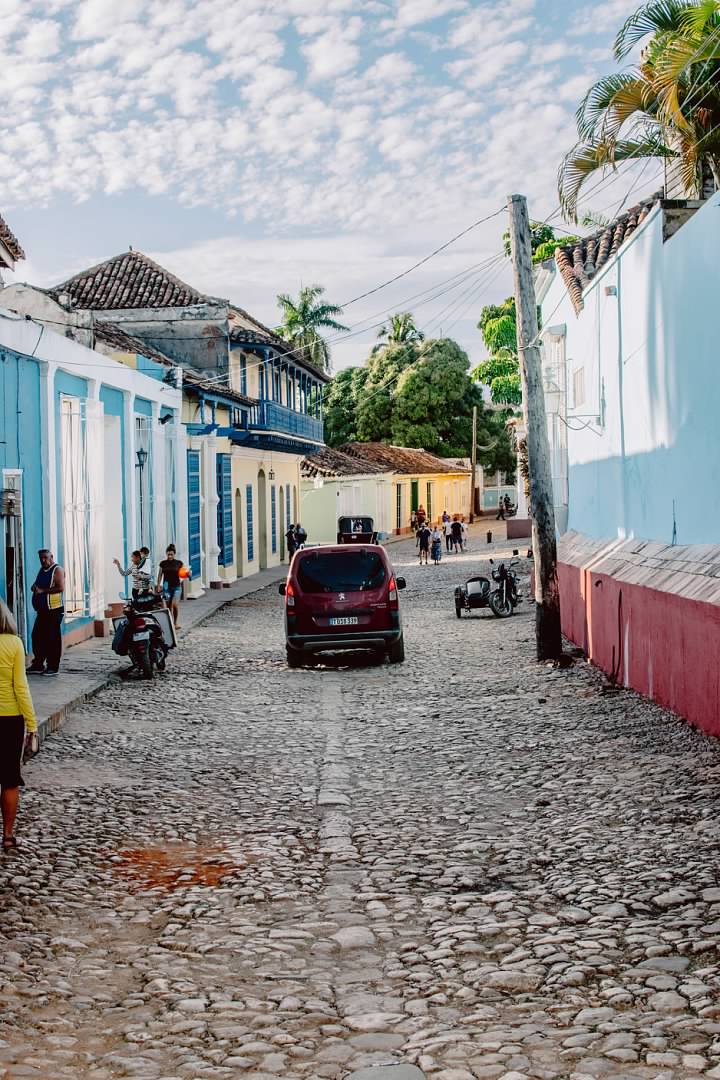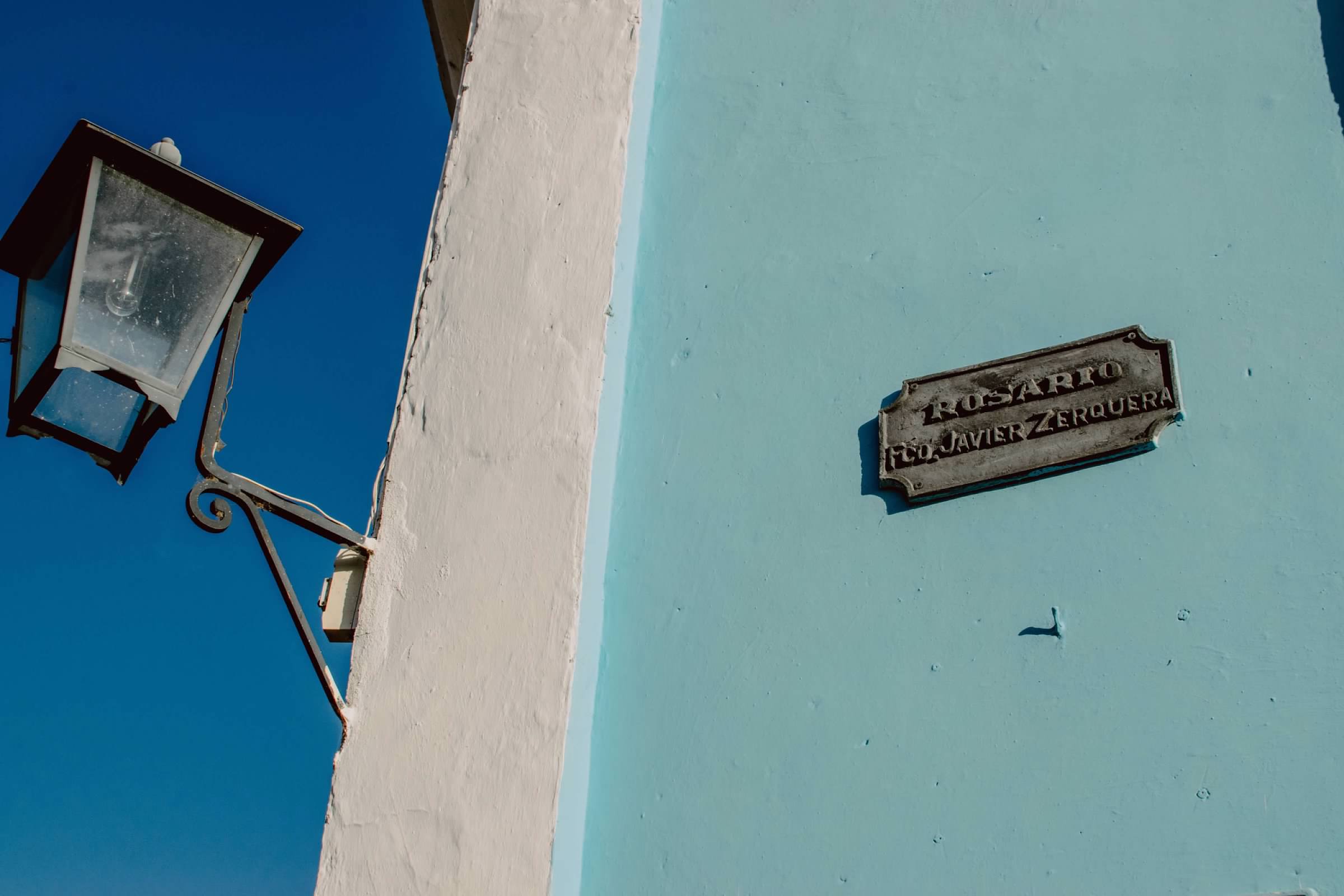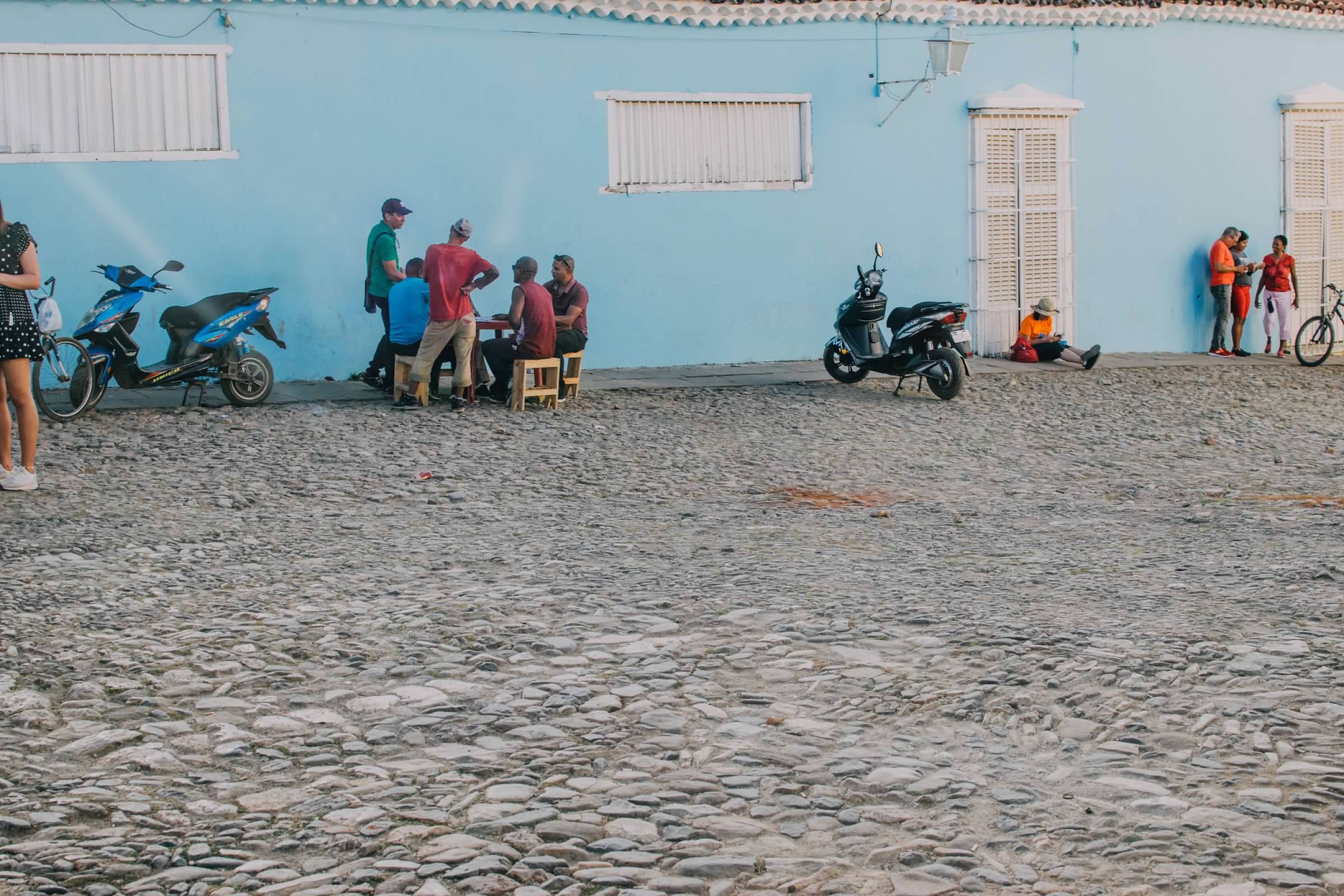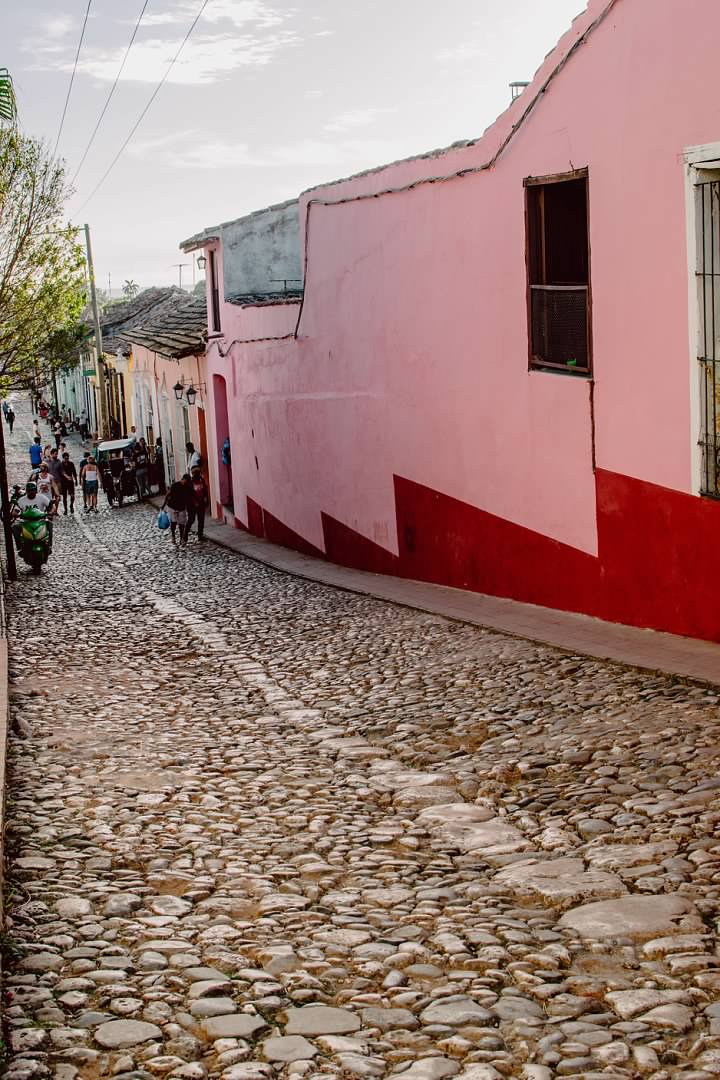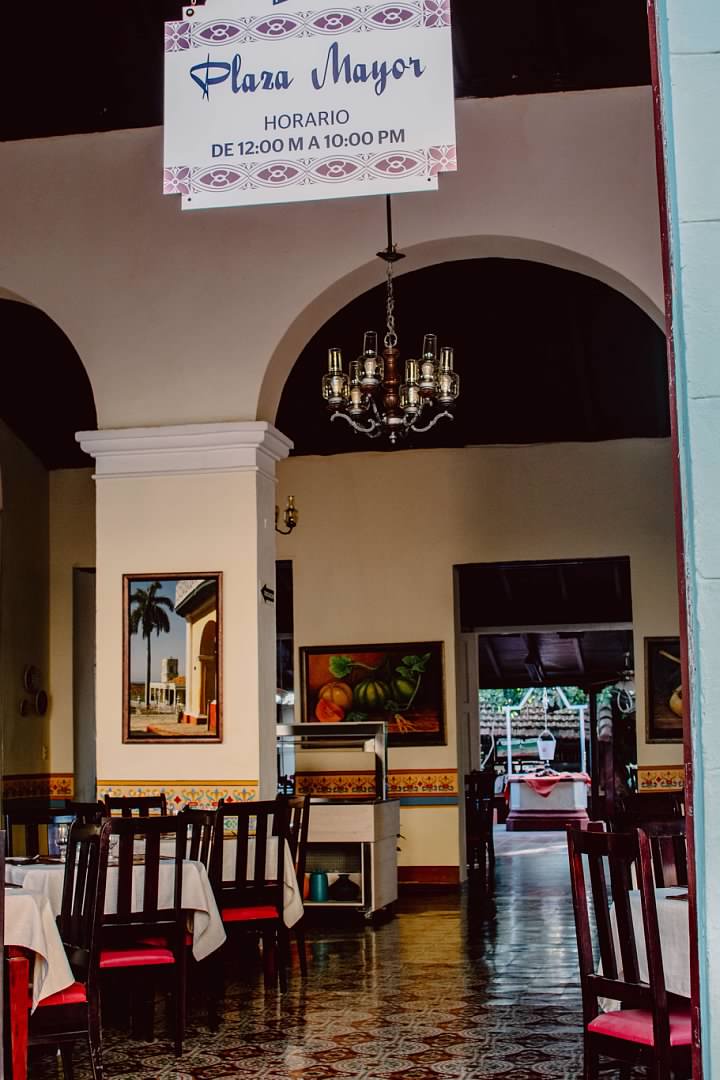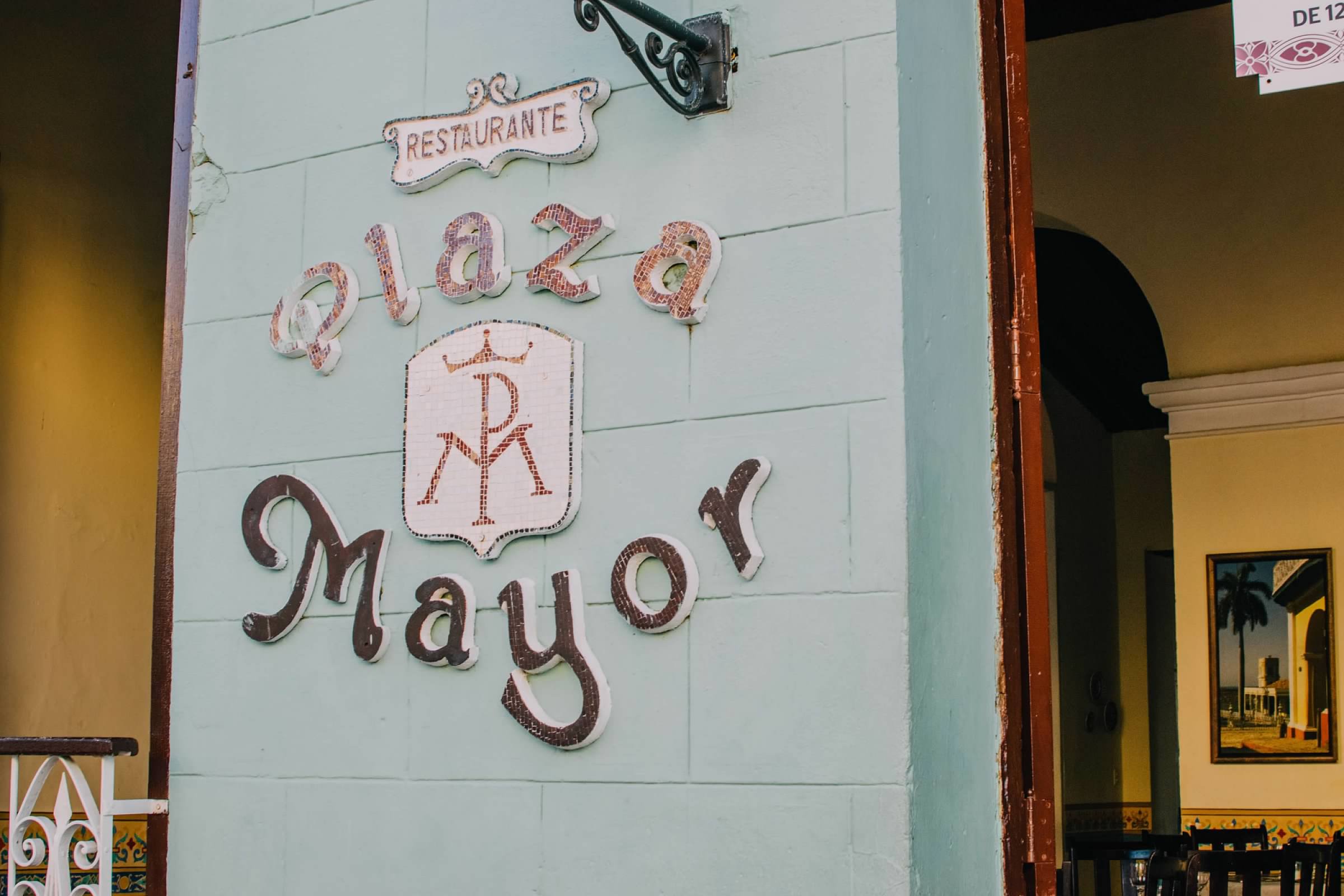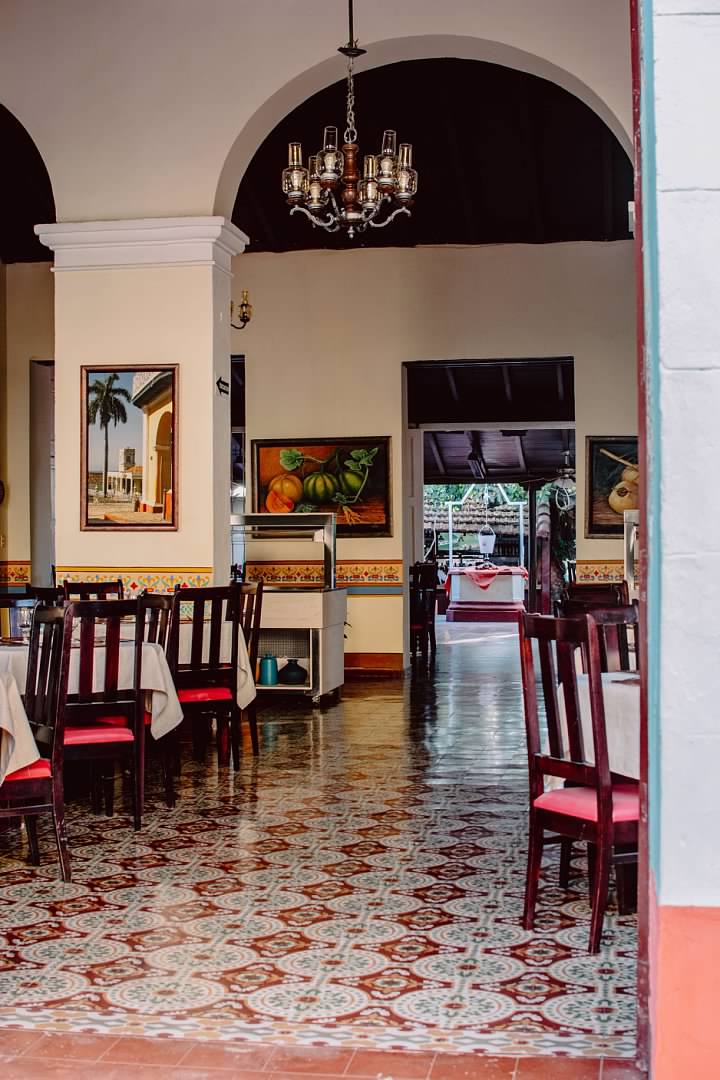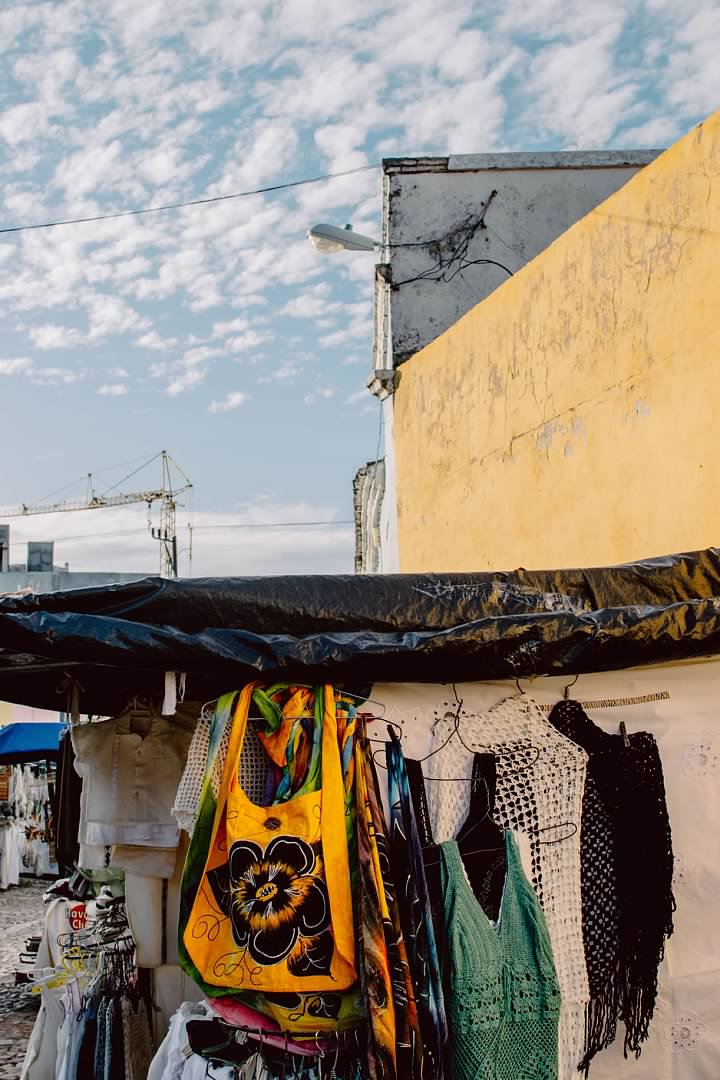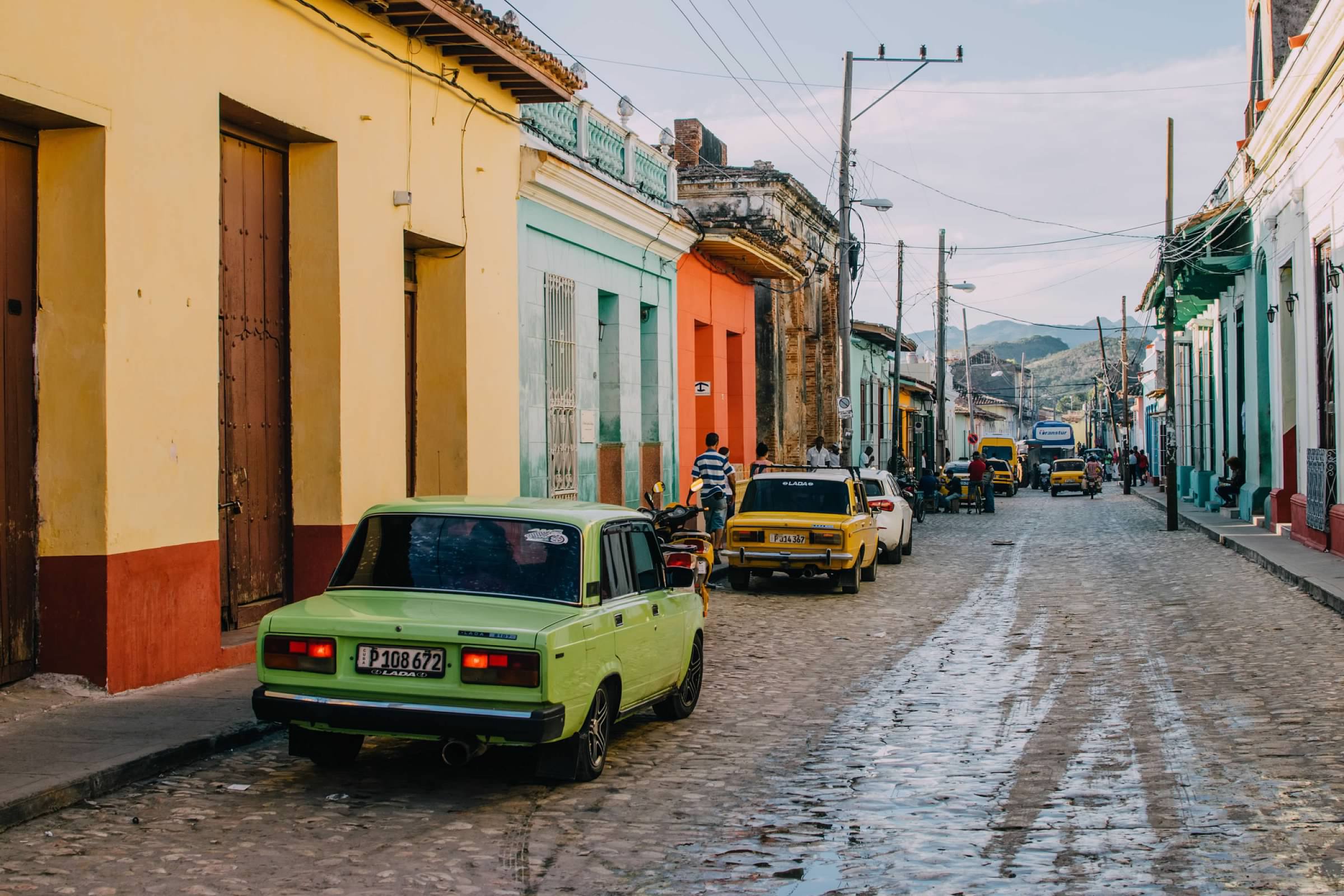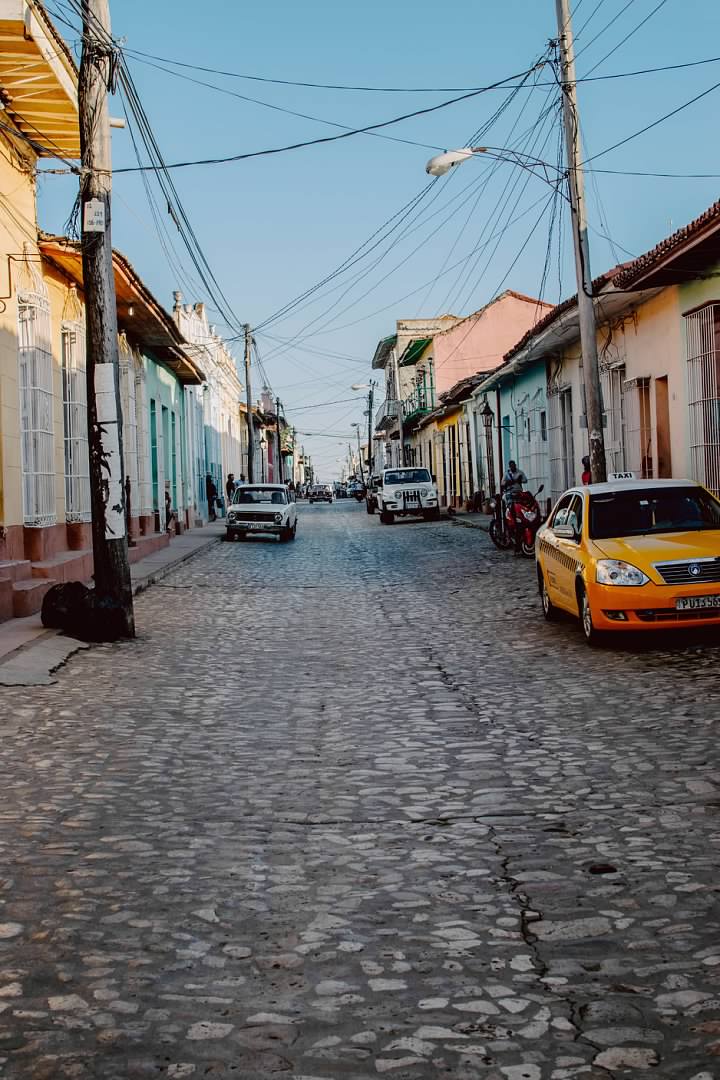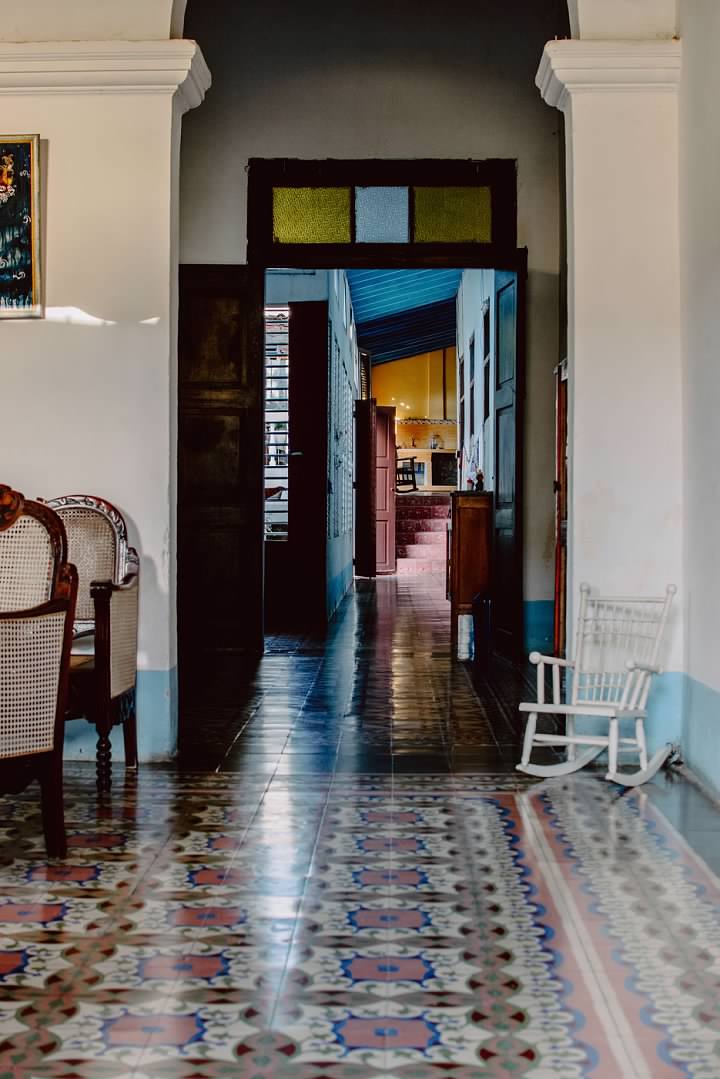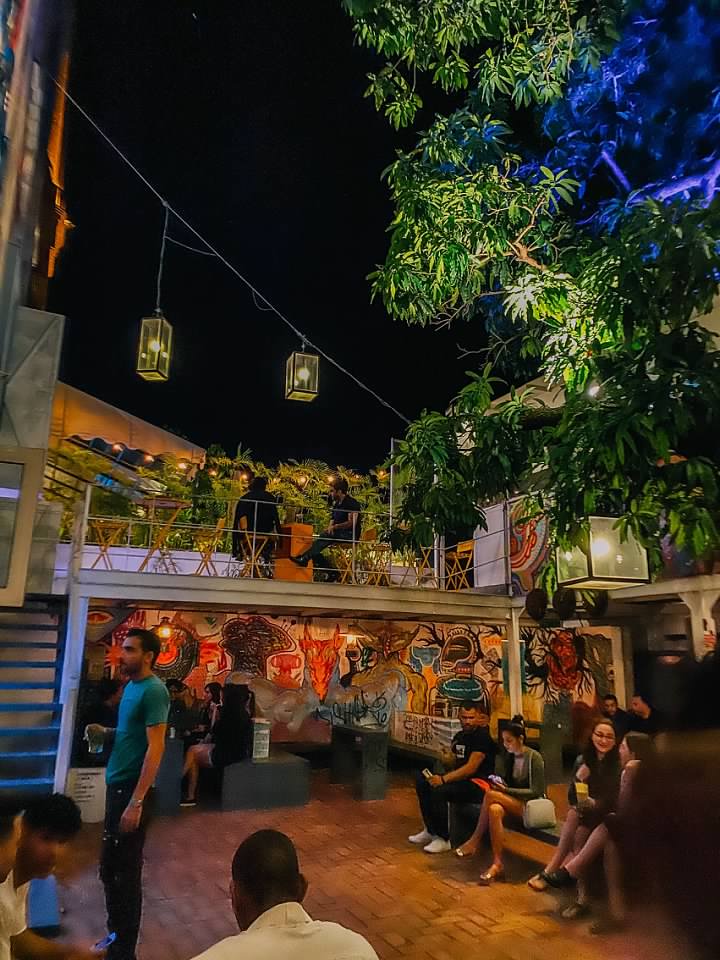 We were hoping for some salsa/merengue/bachata here, but it was more modern music.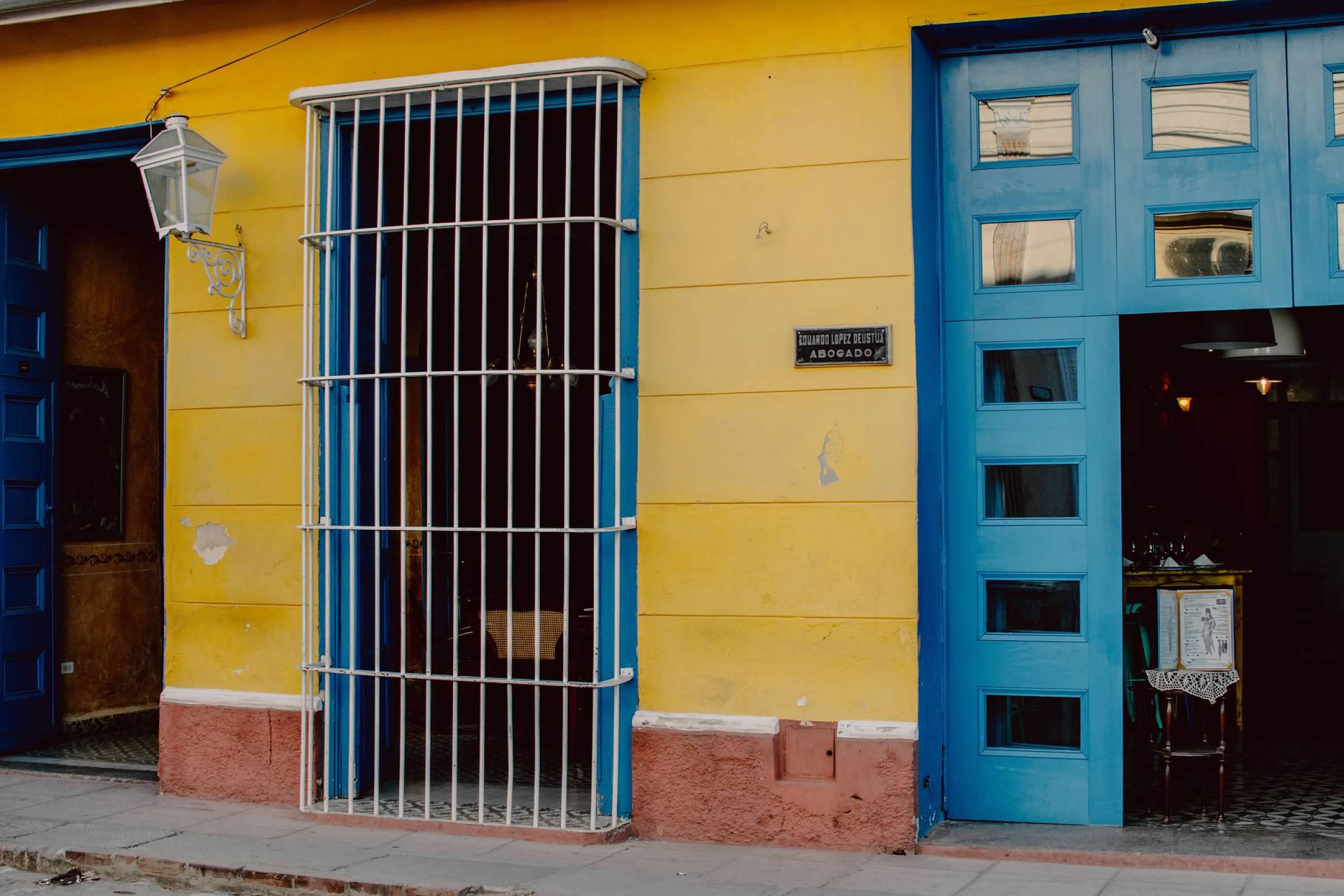 Love that doorway on the right!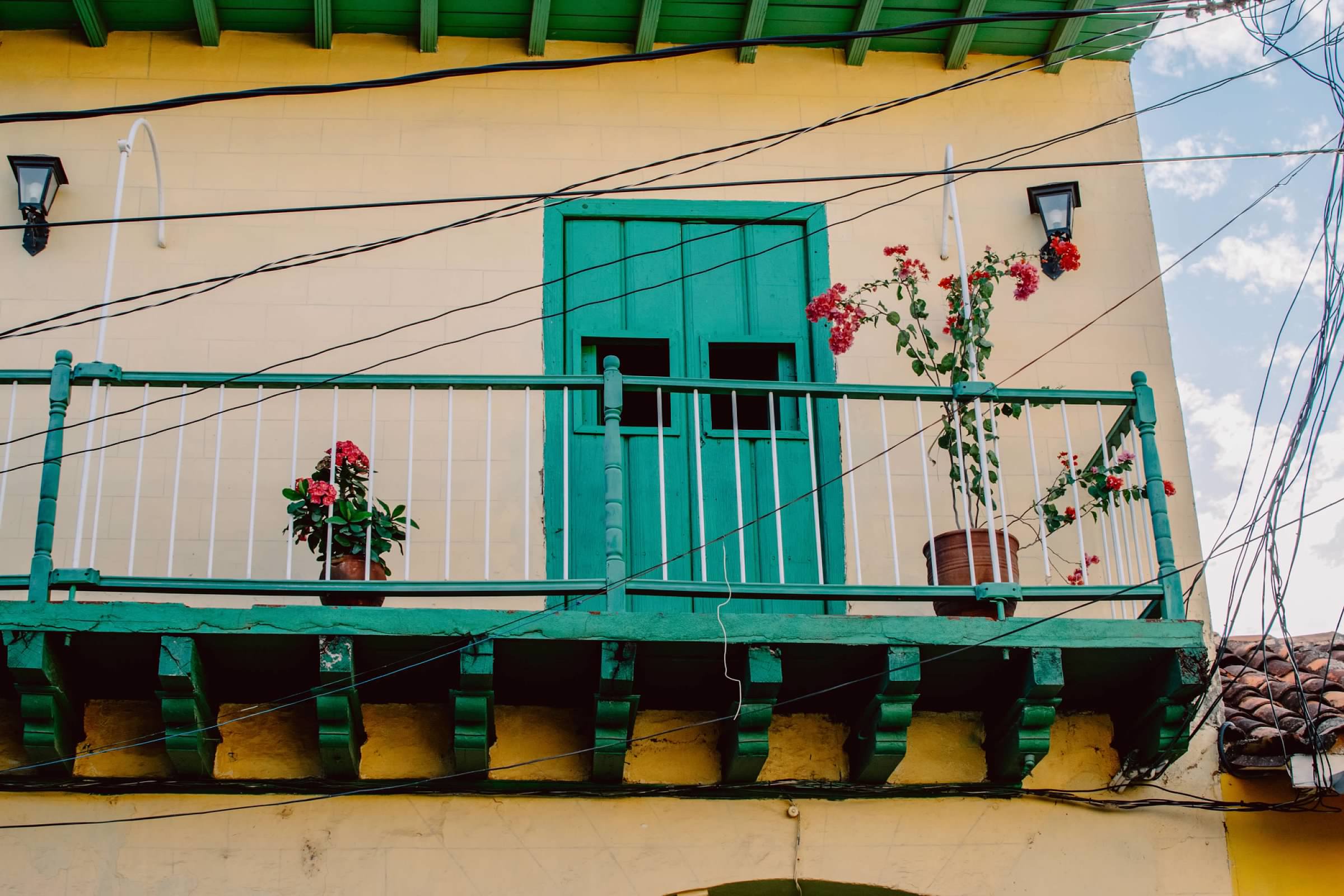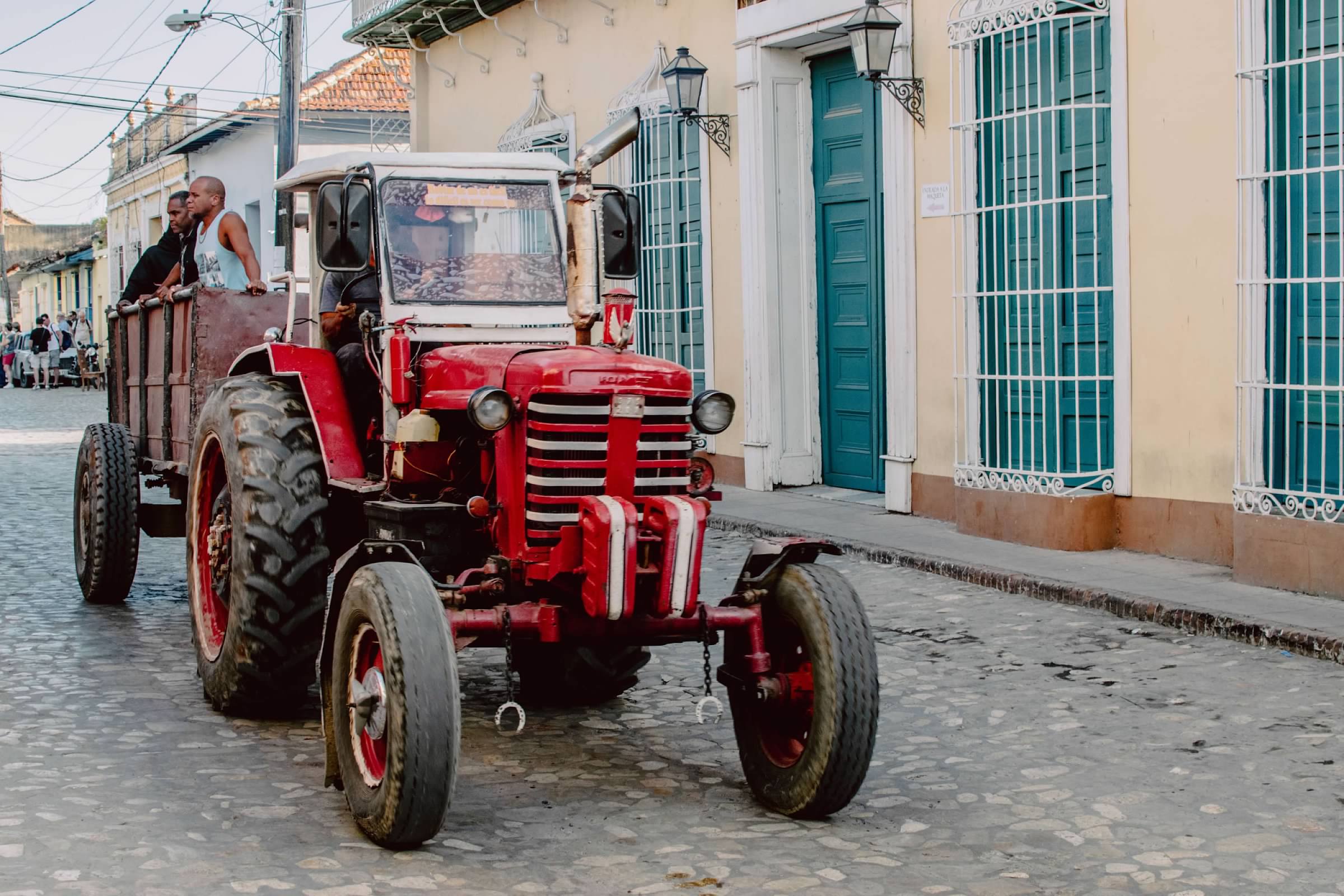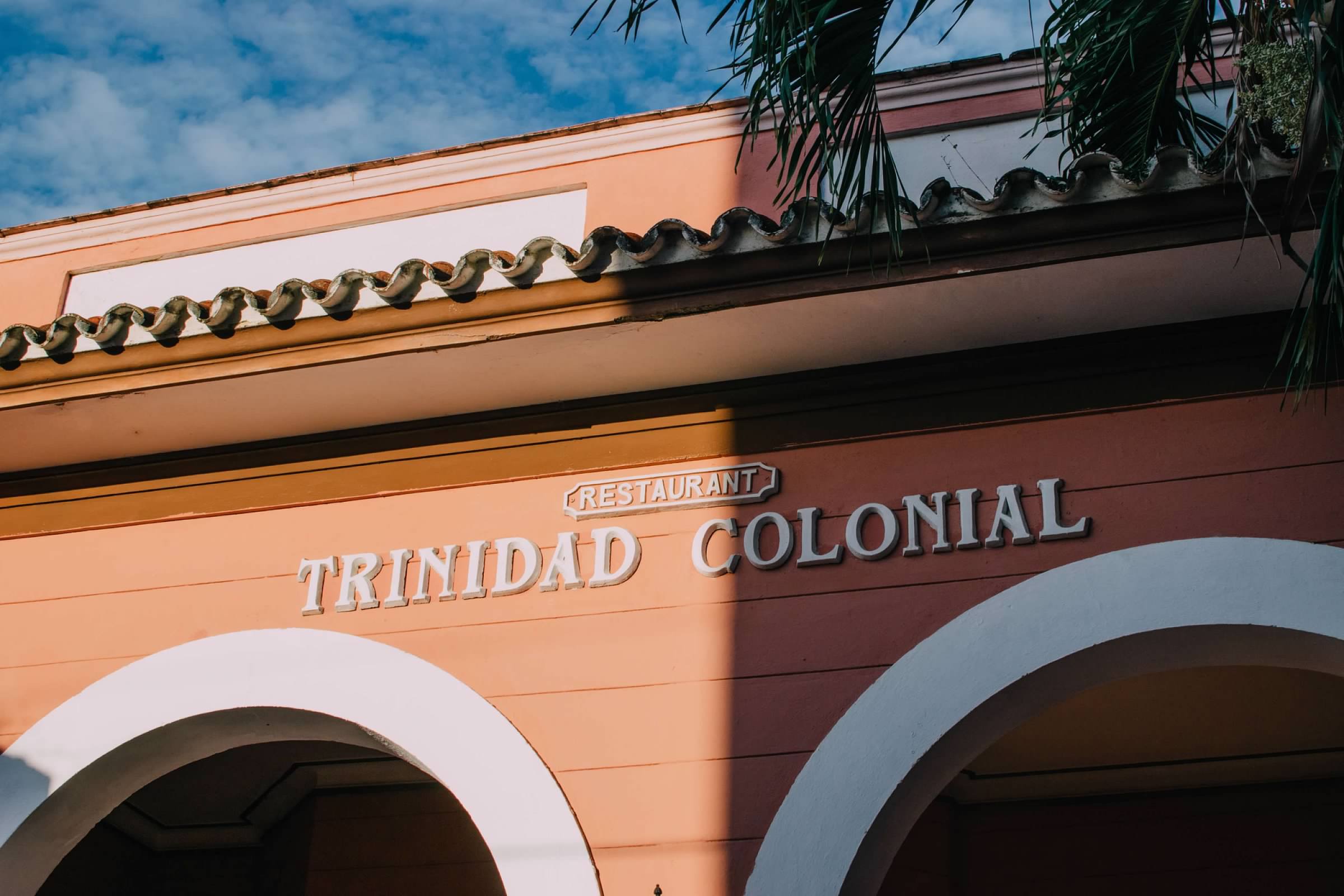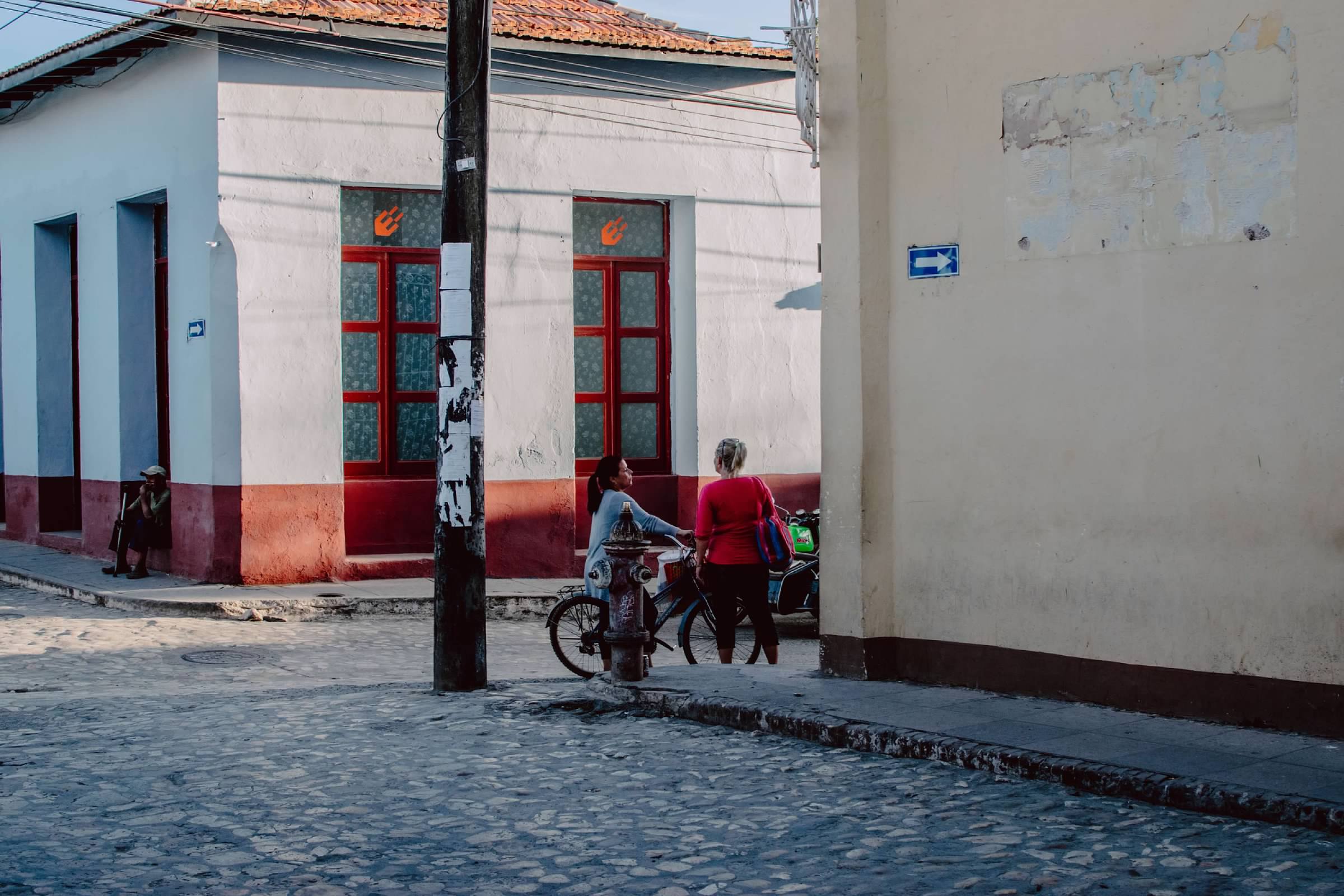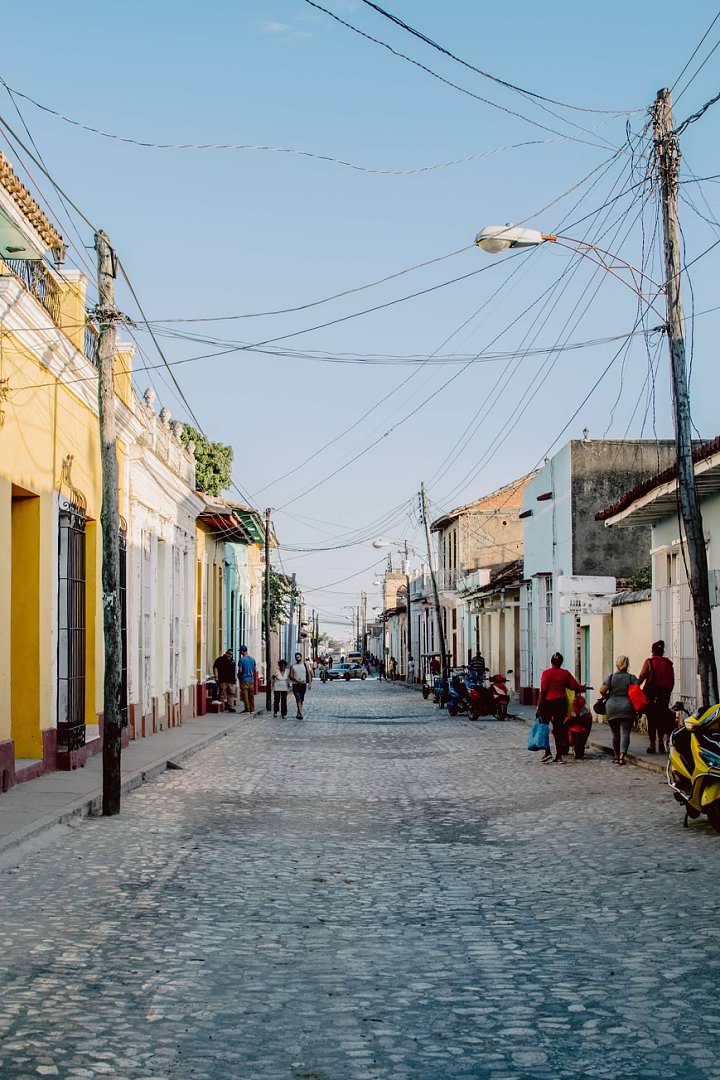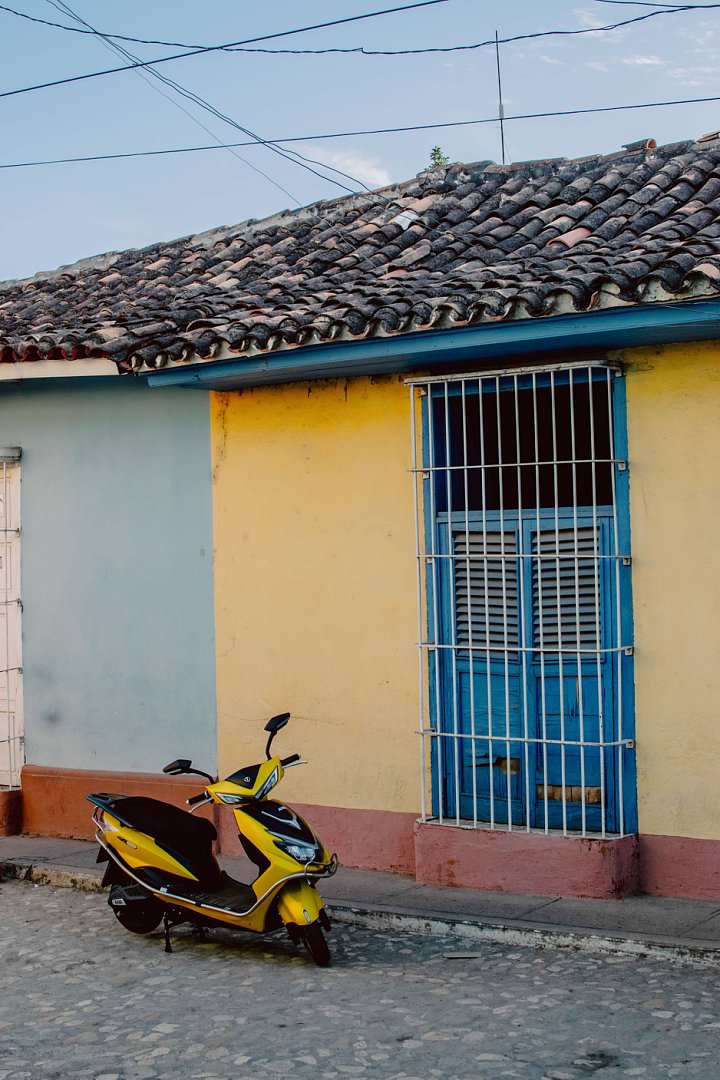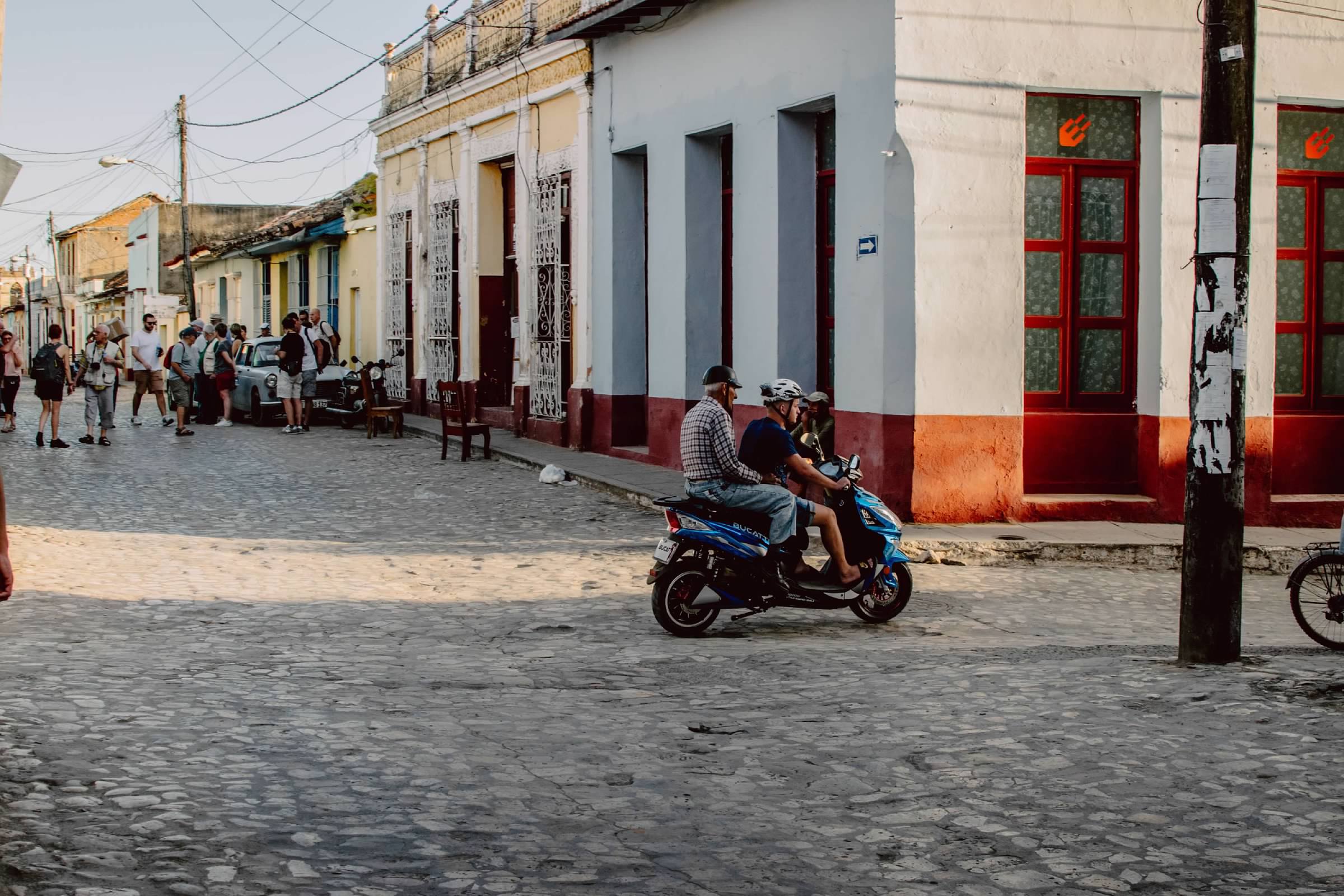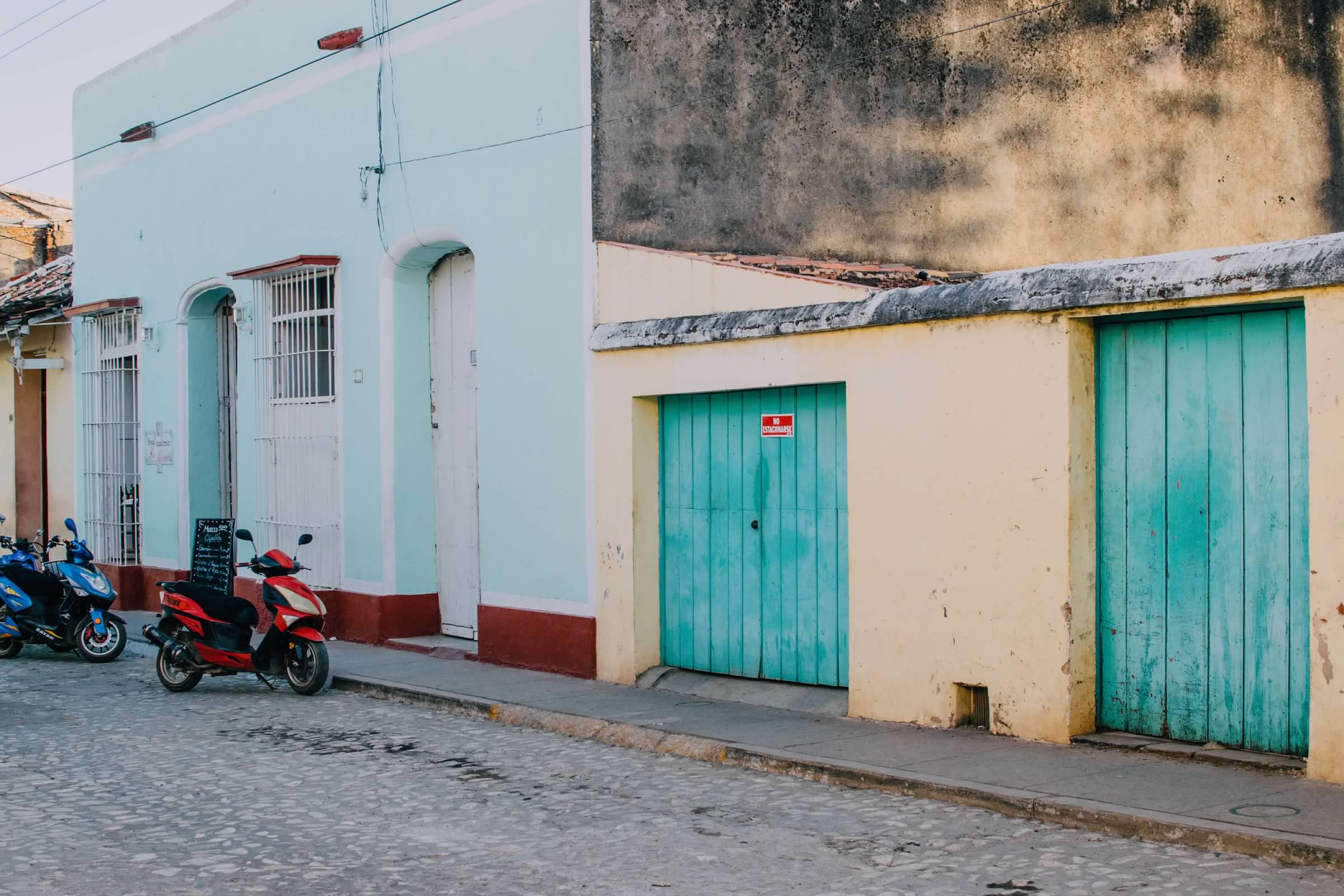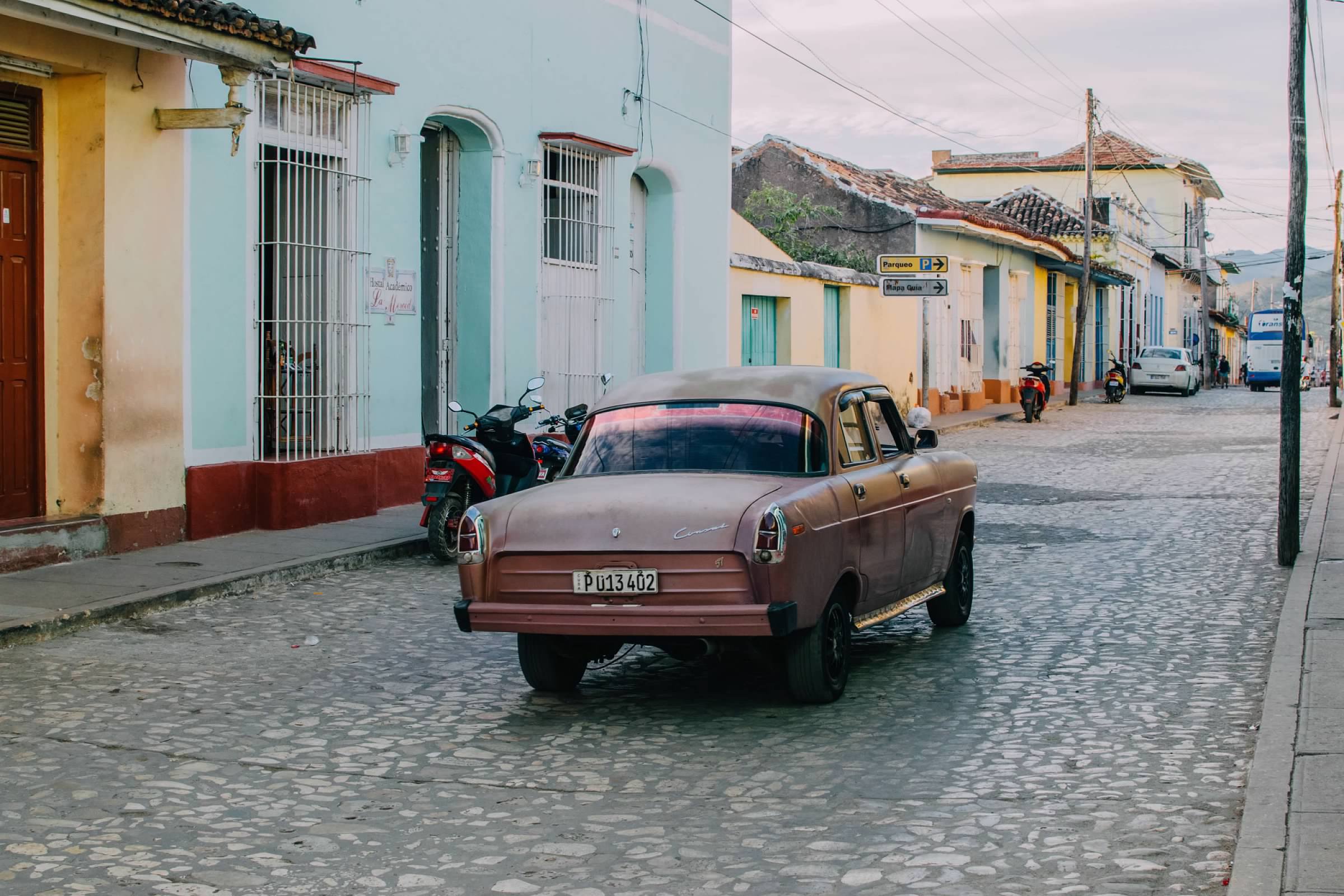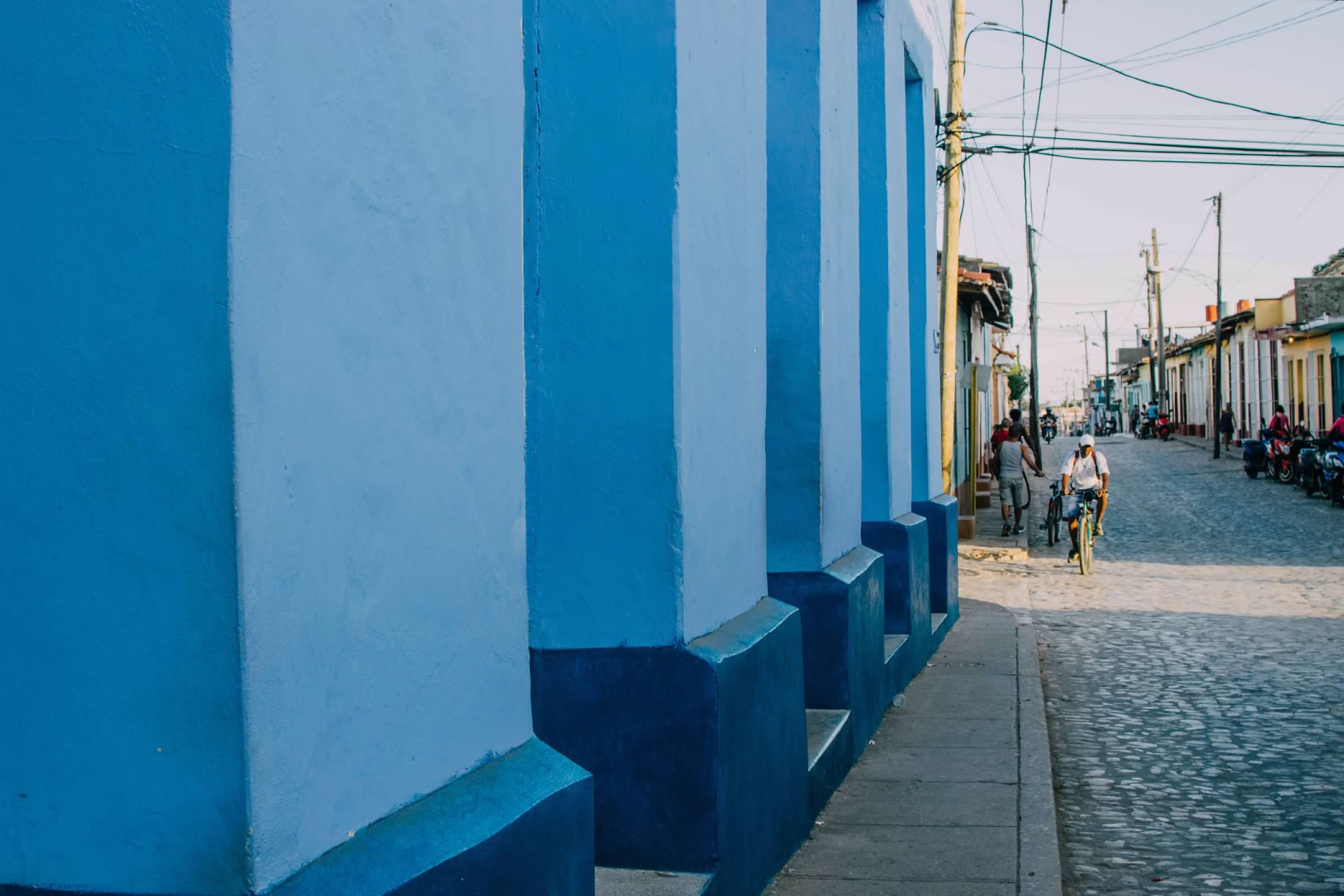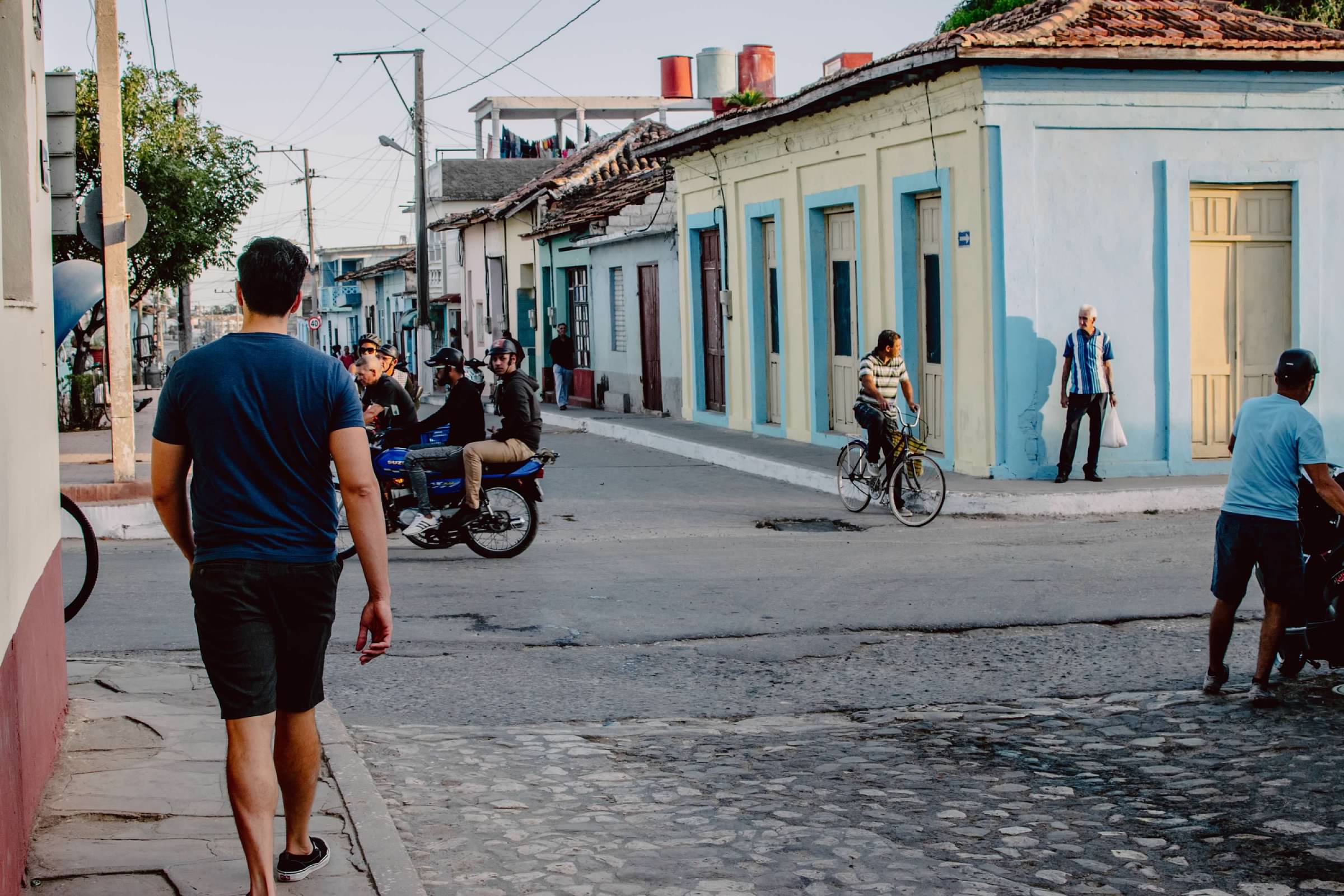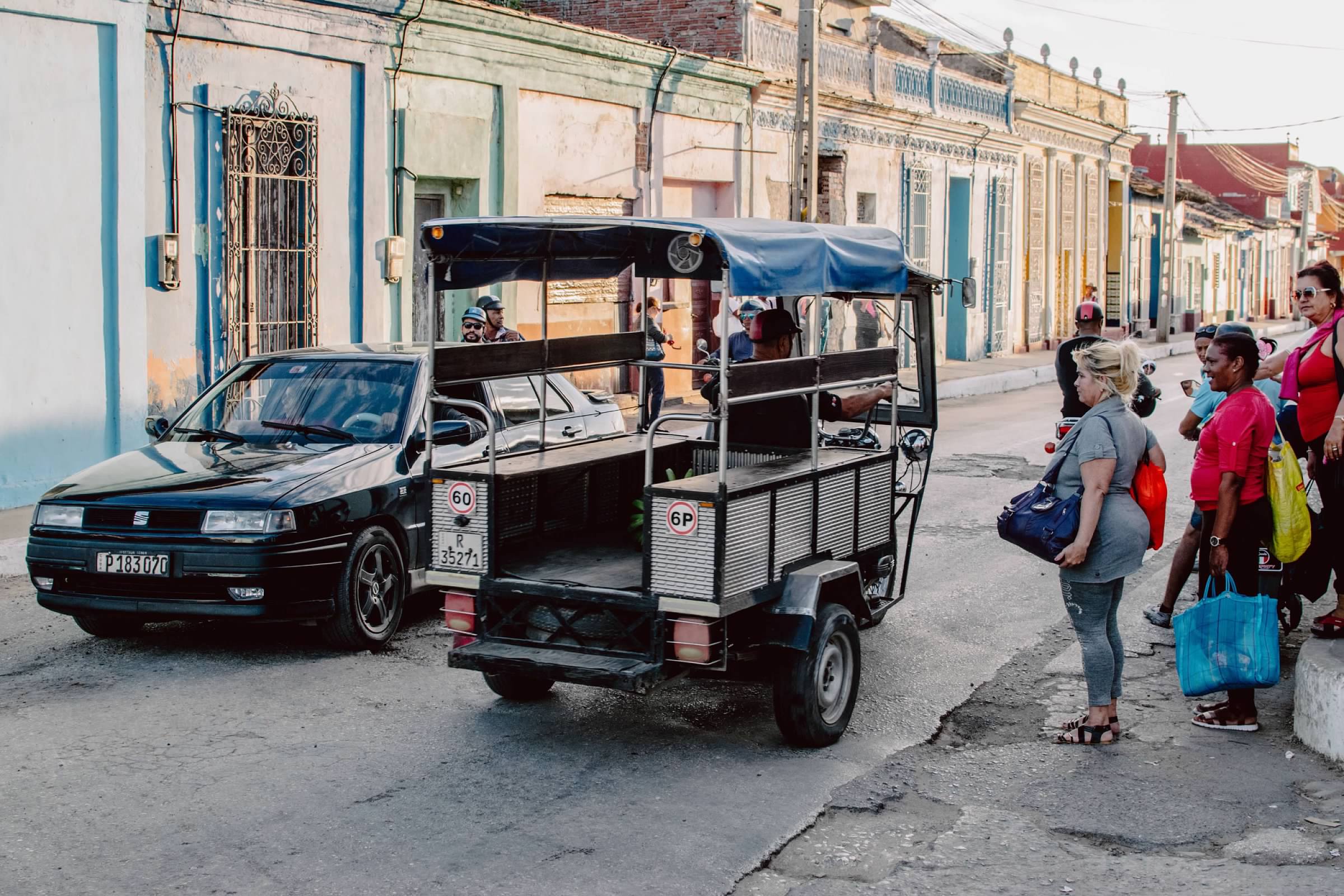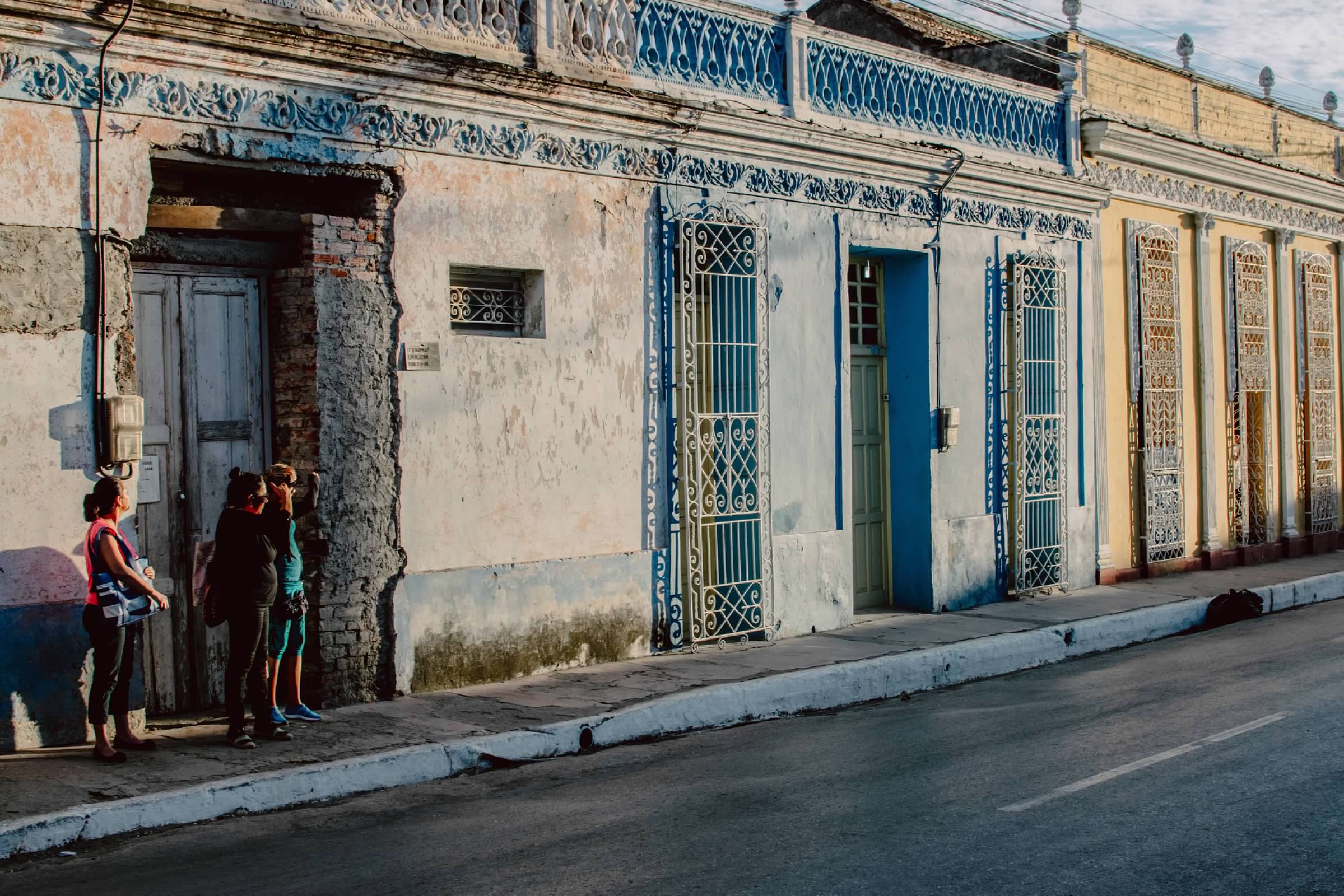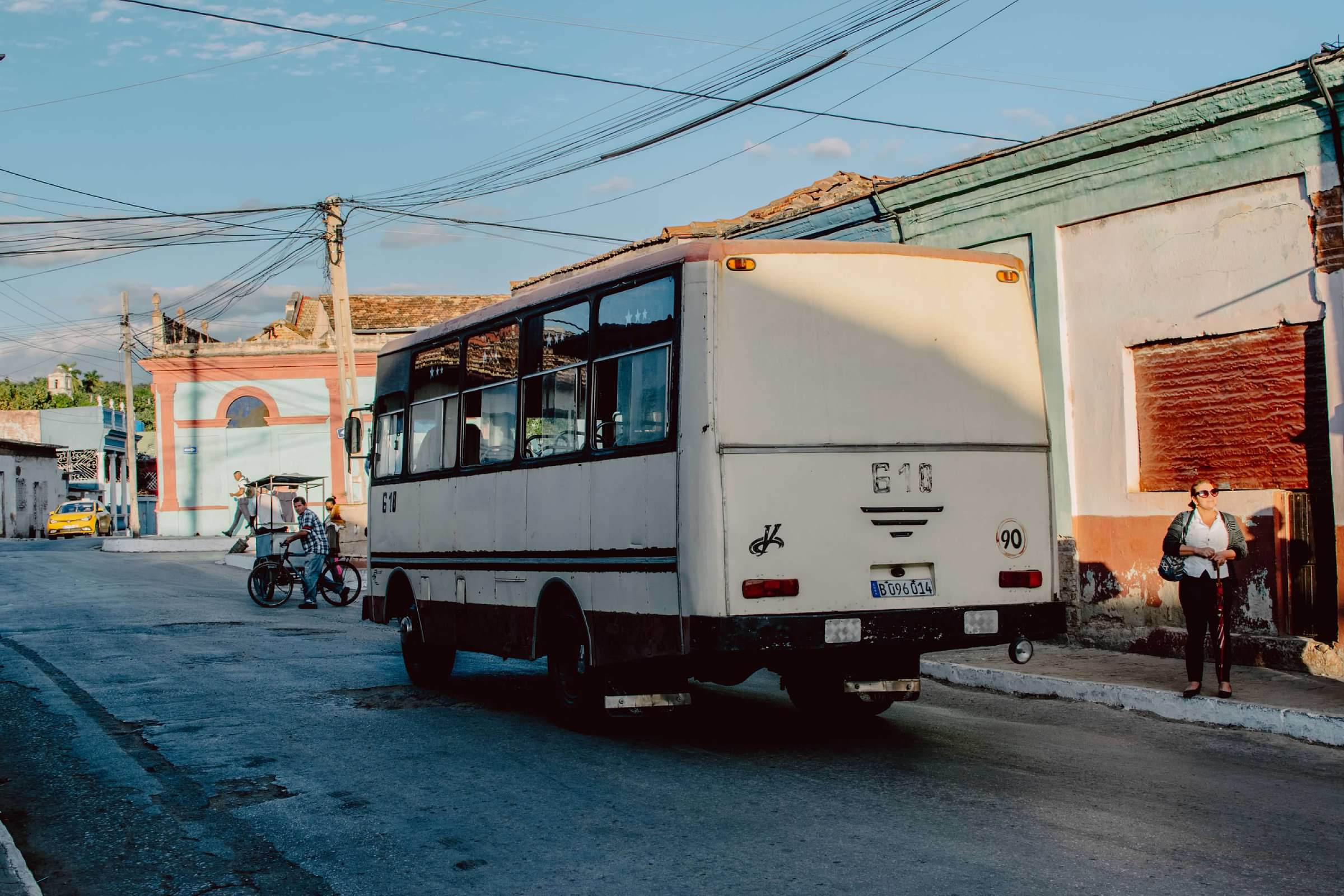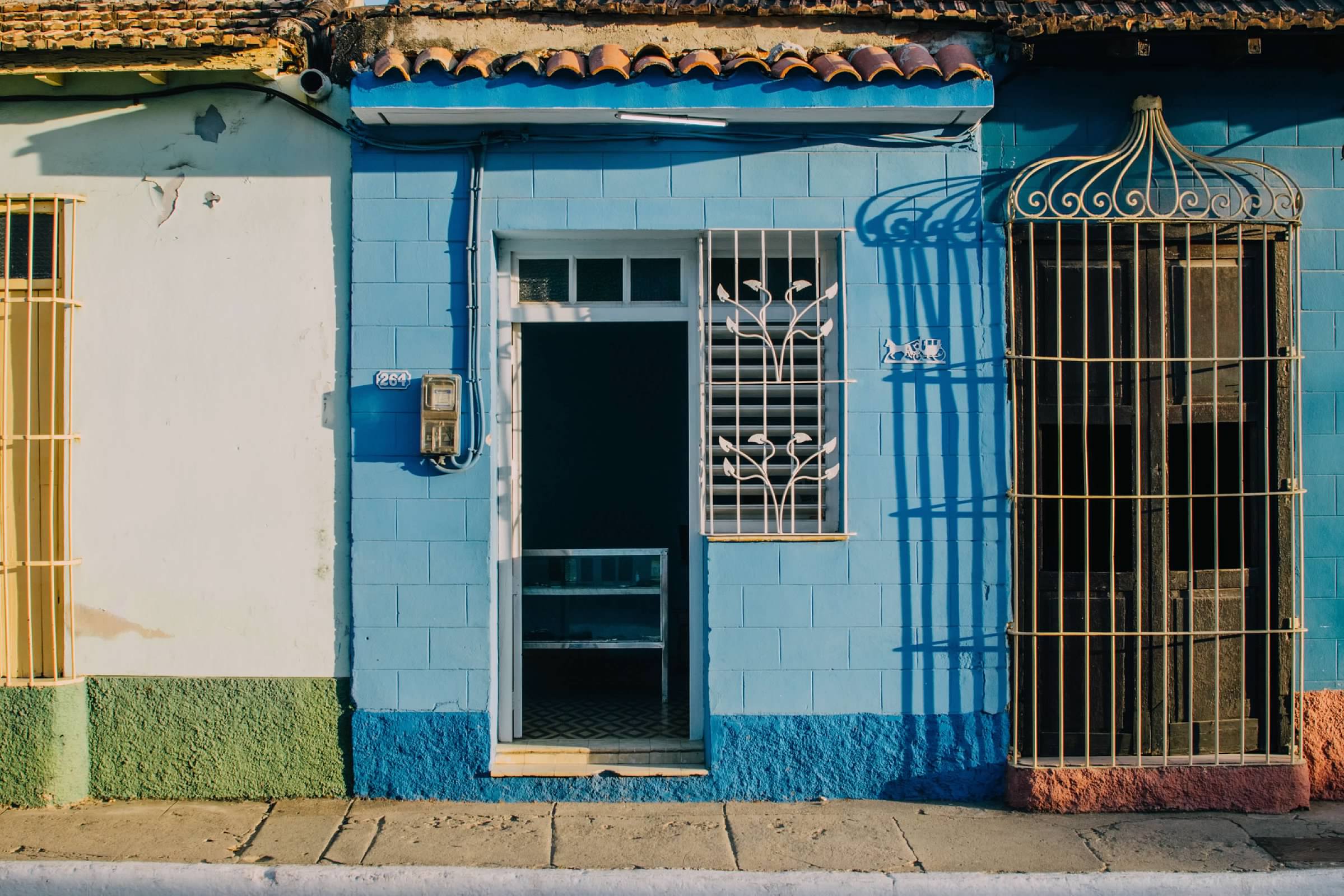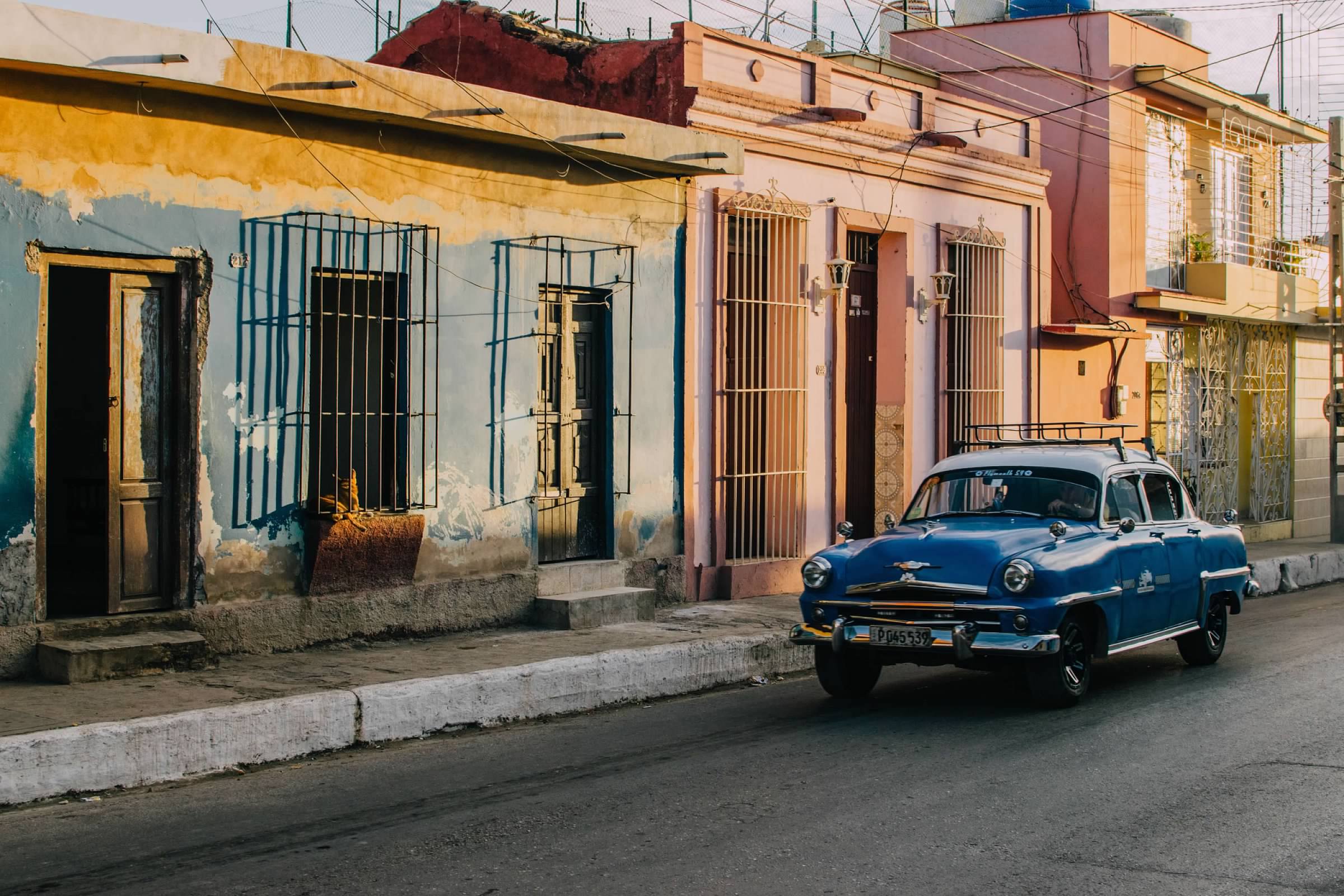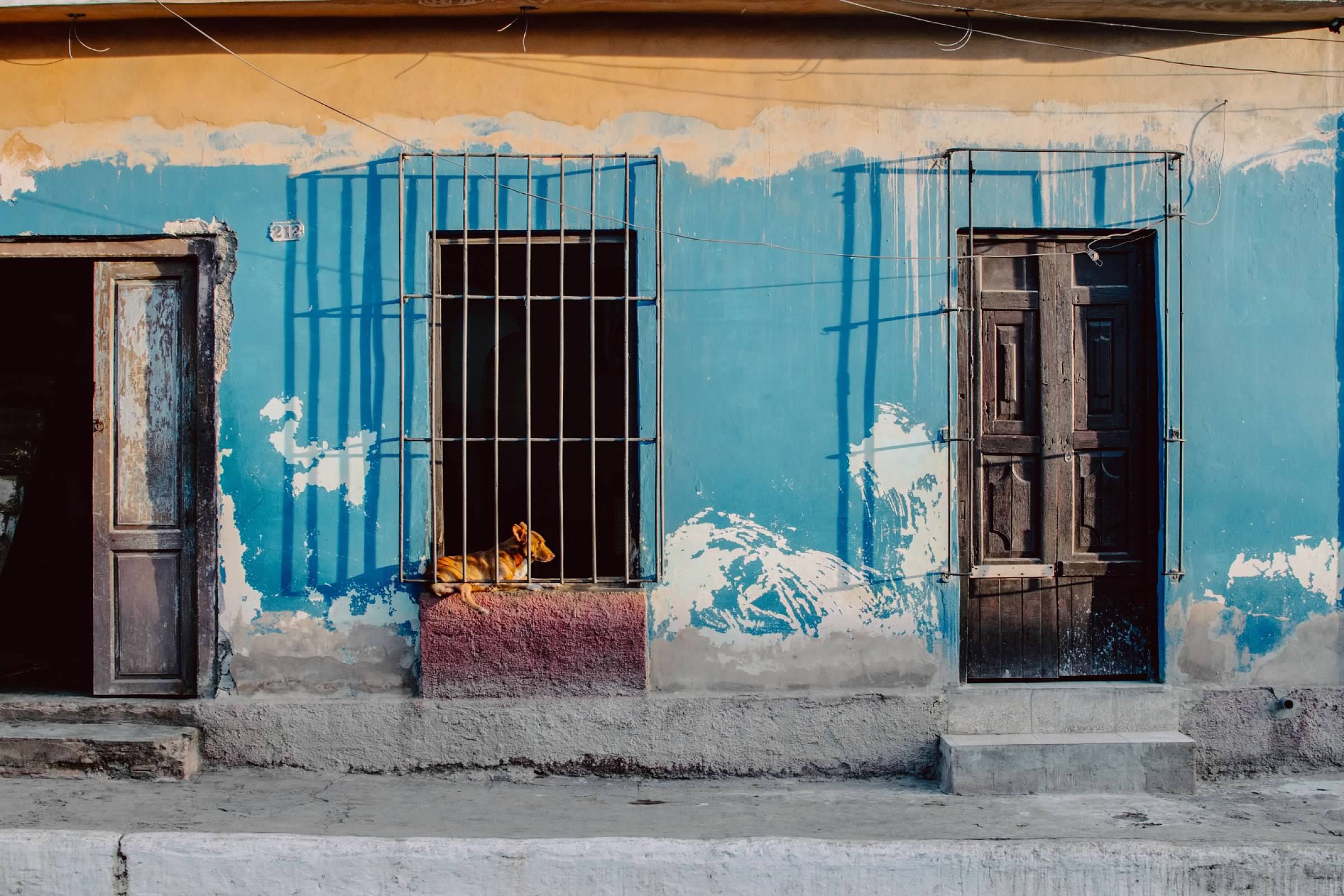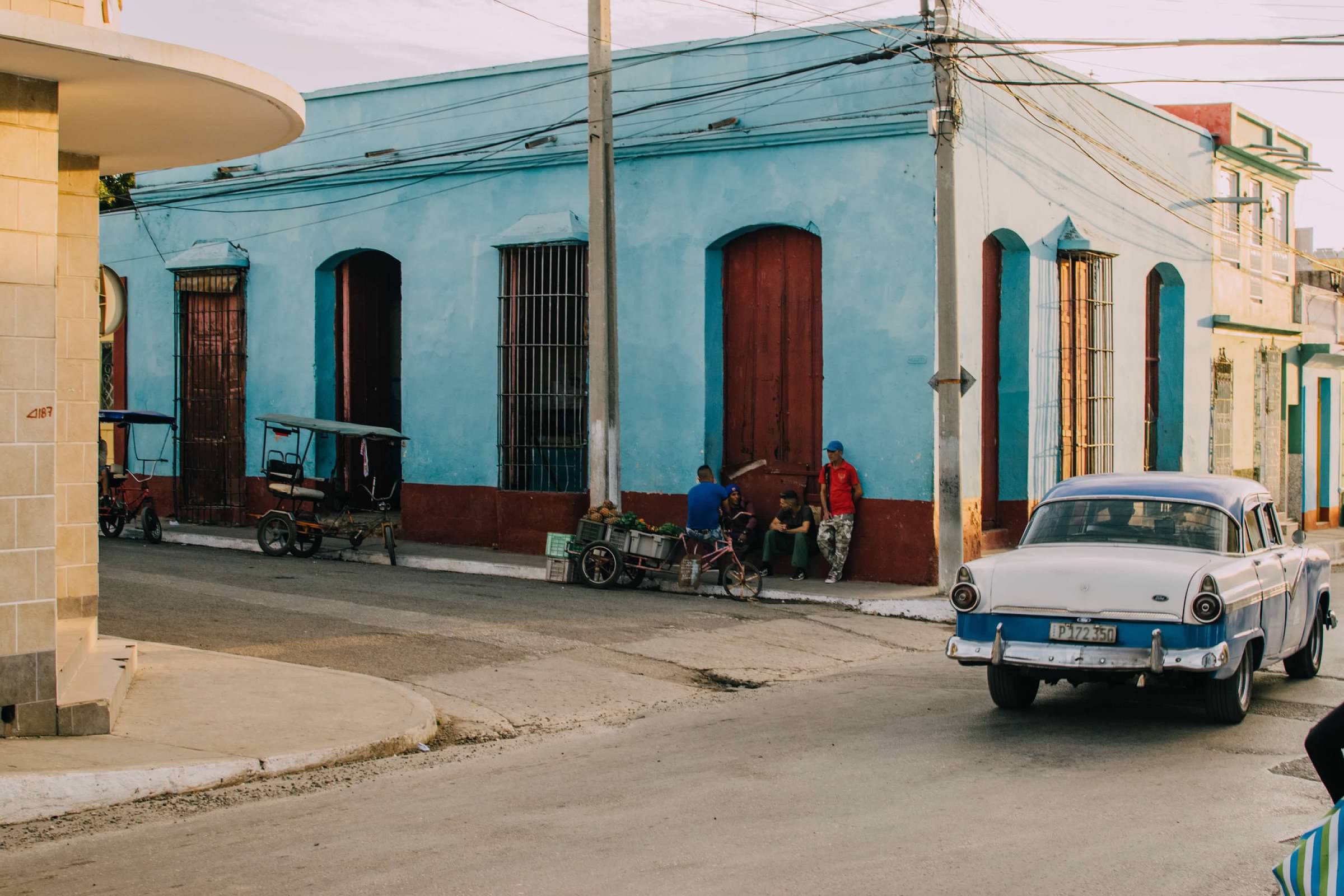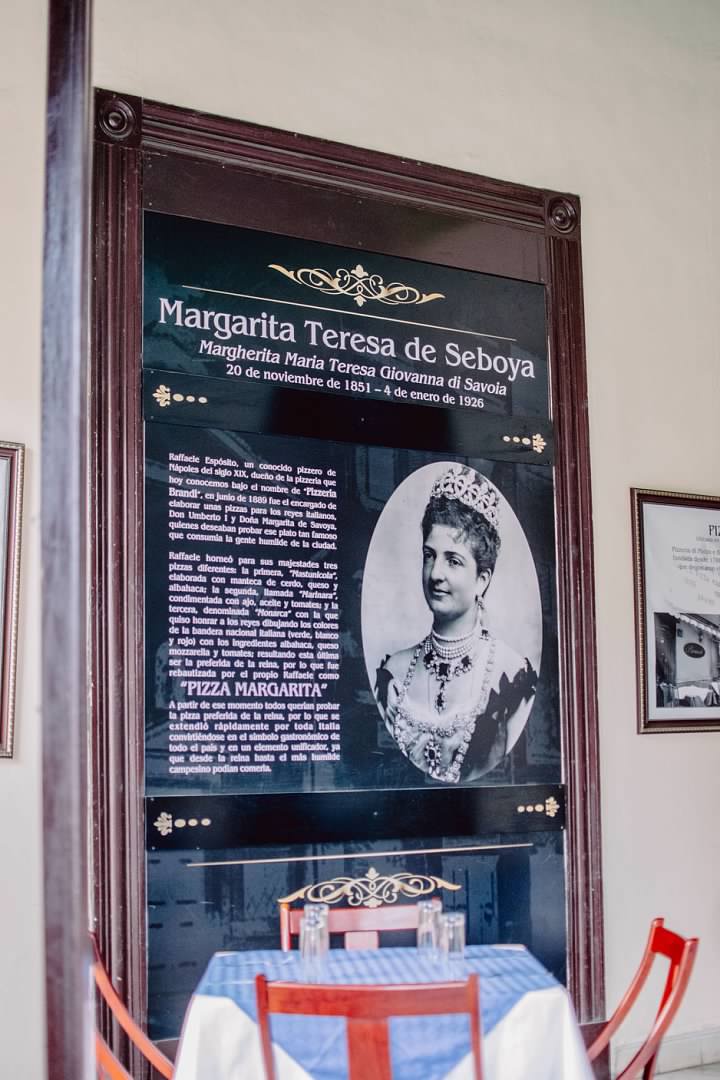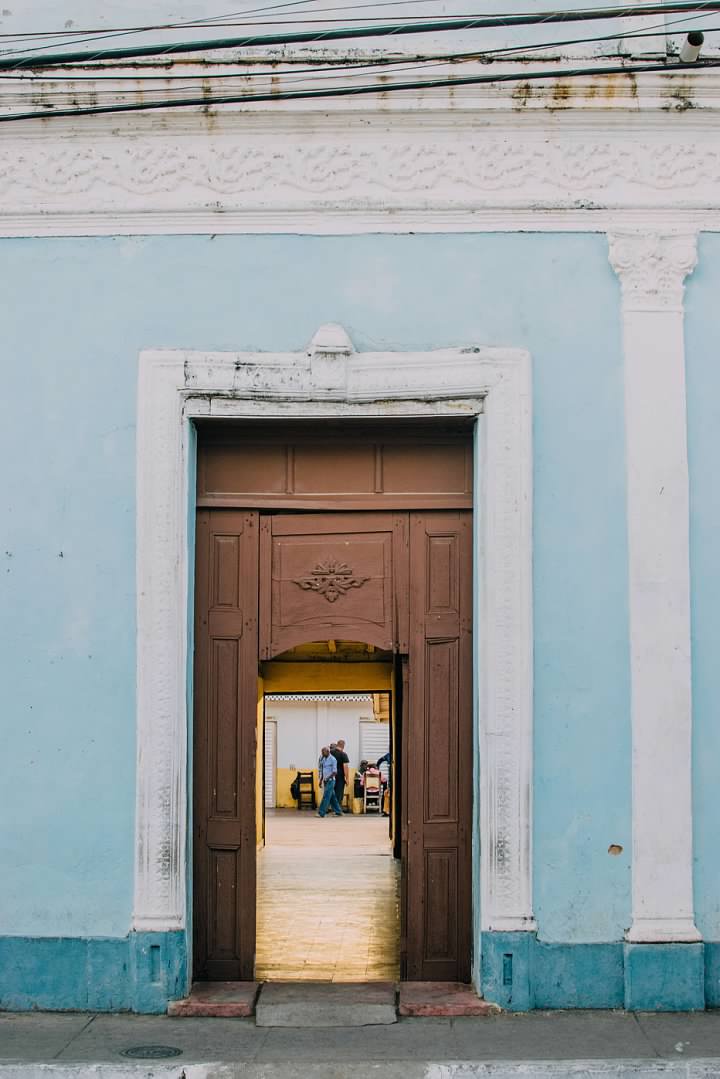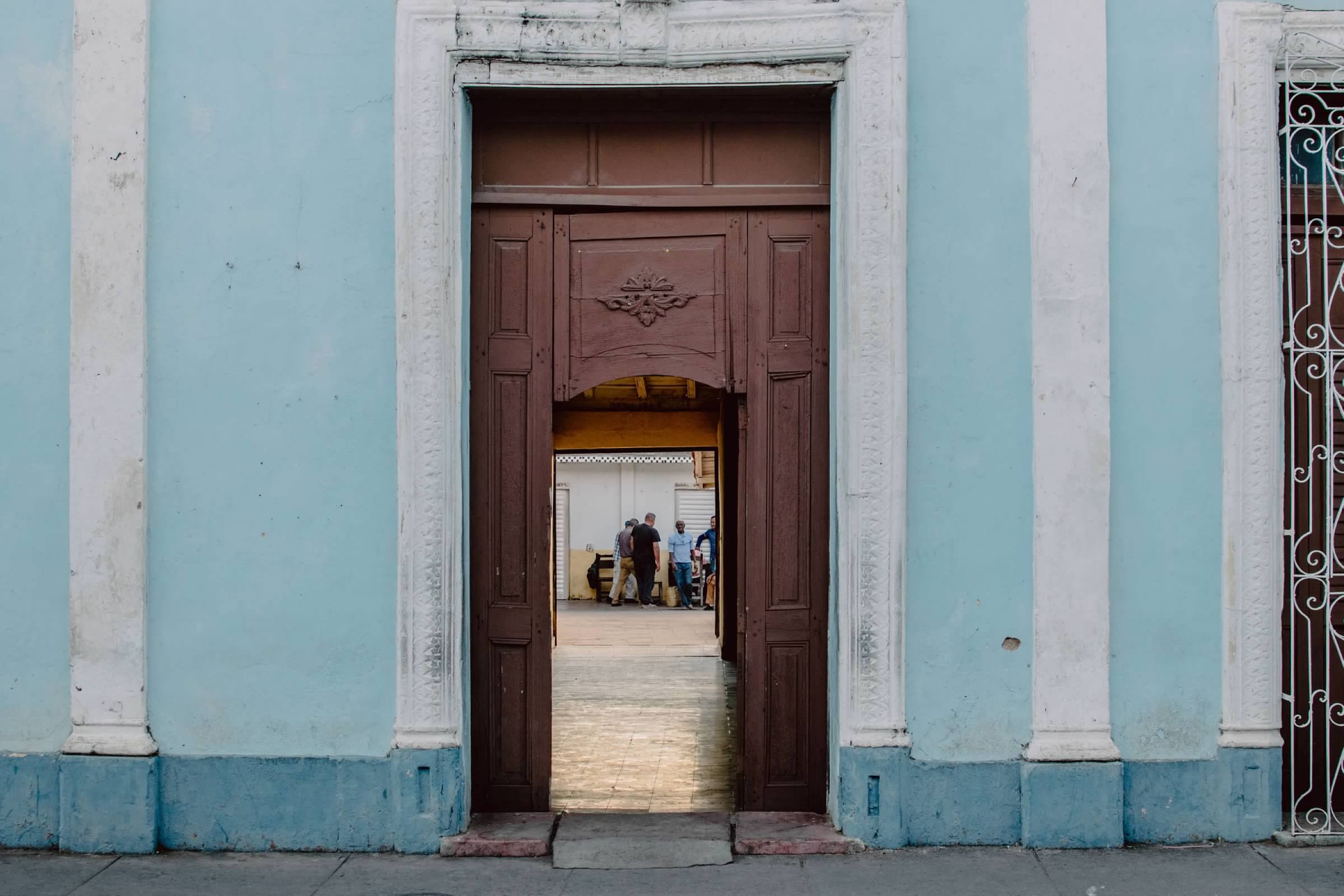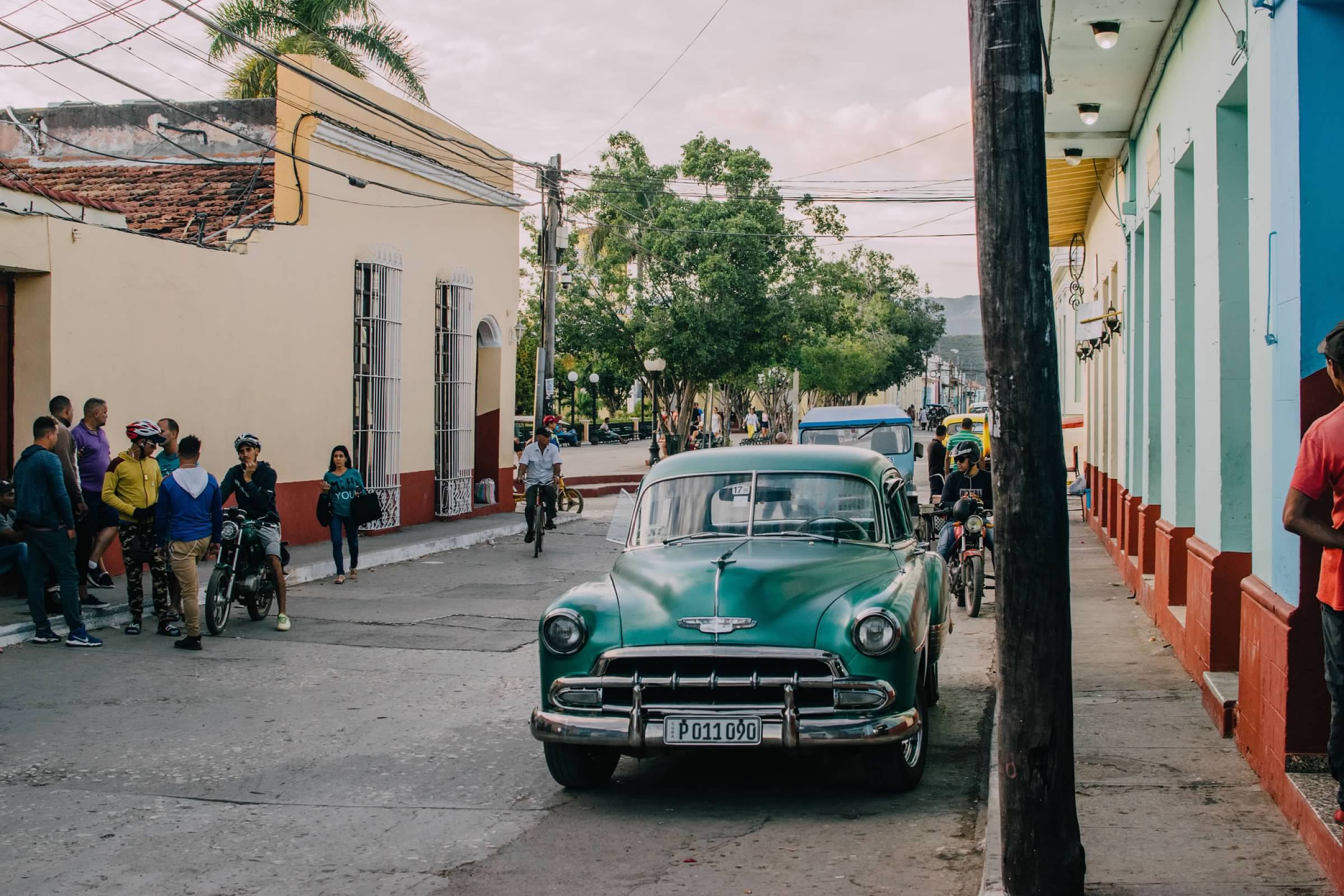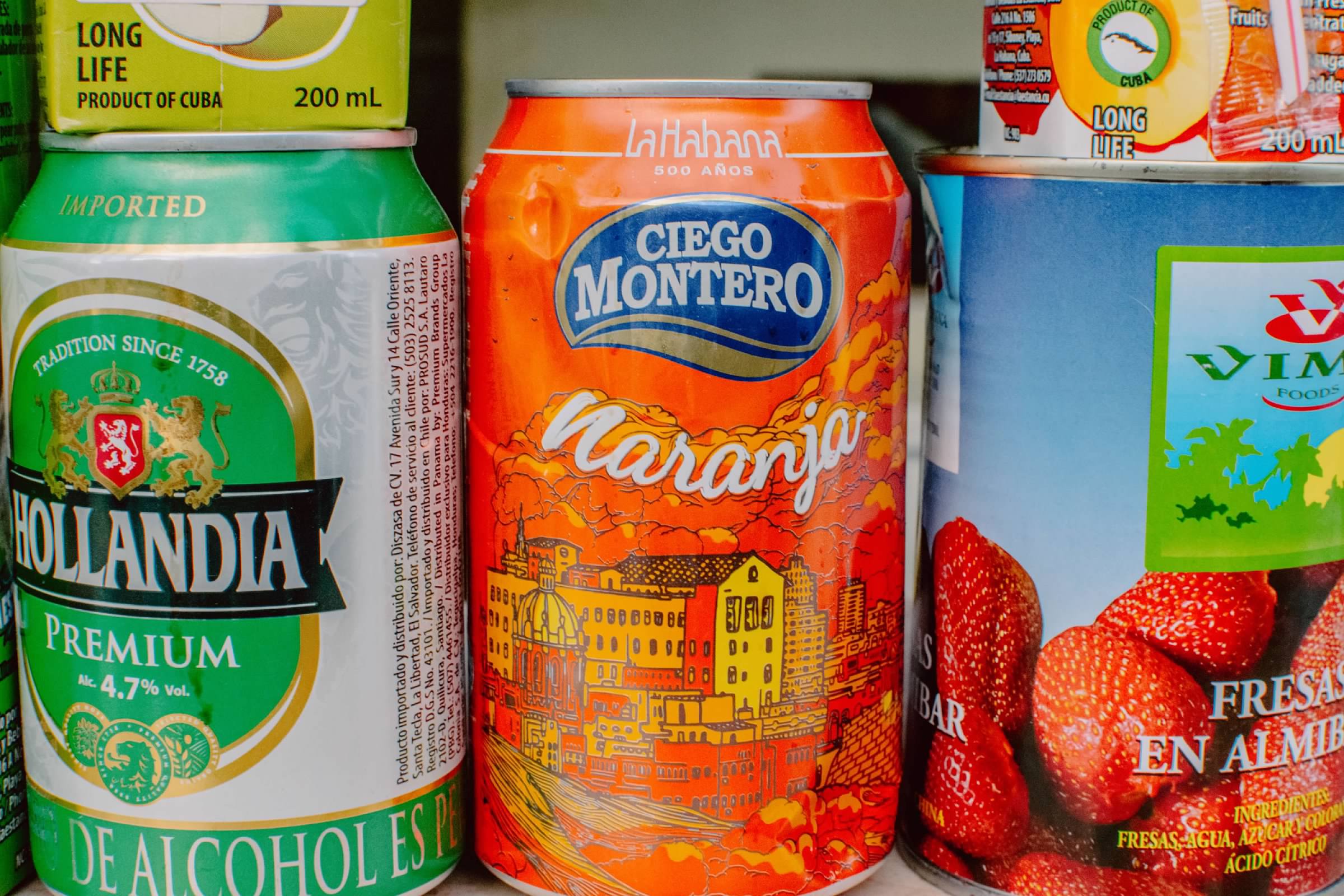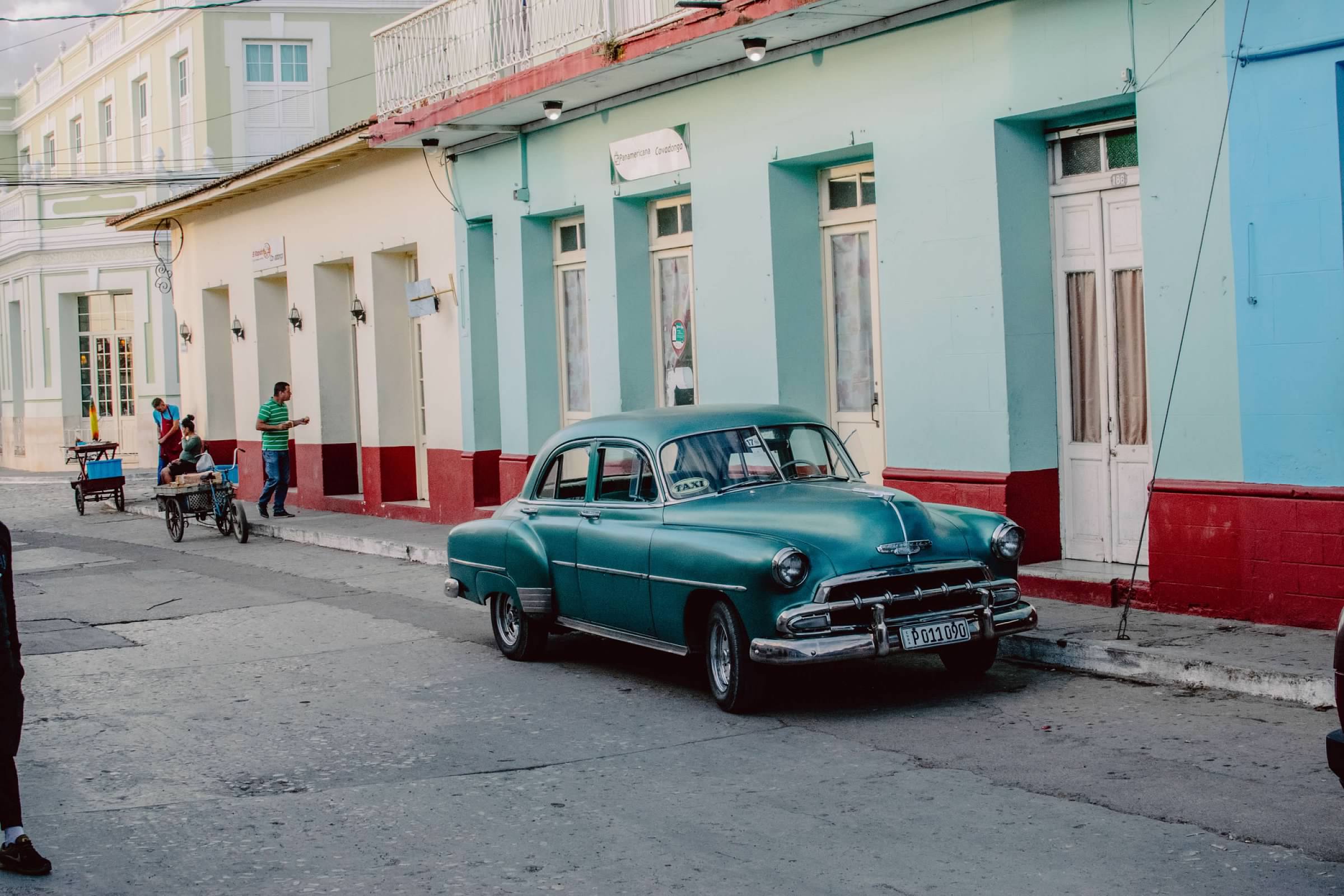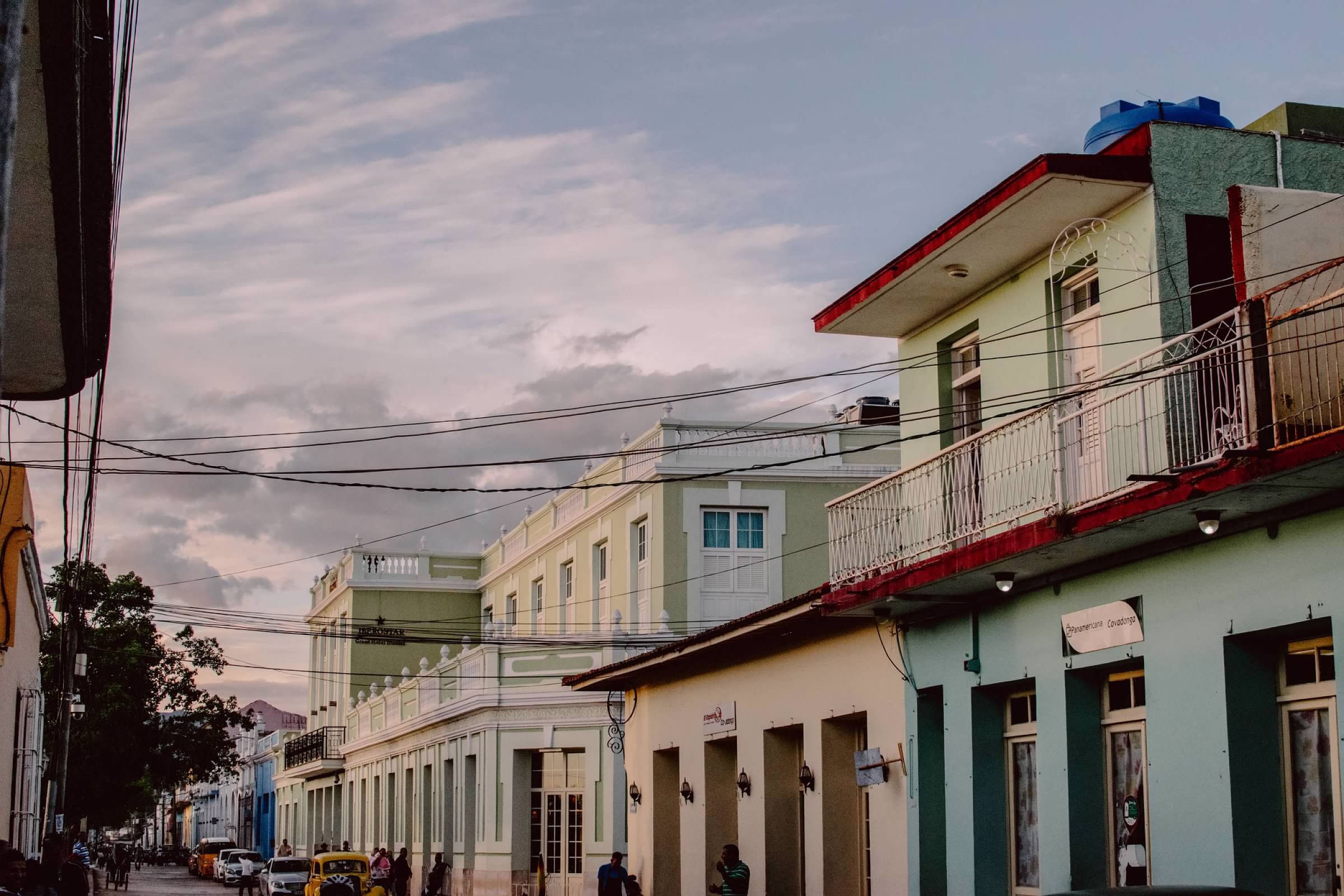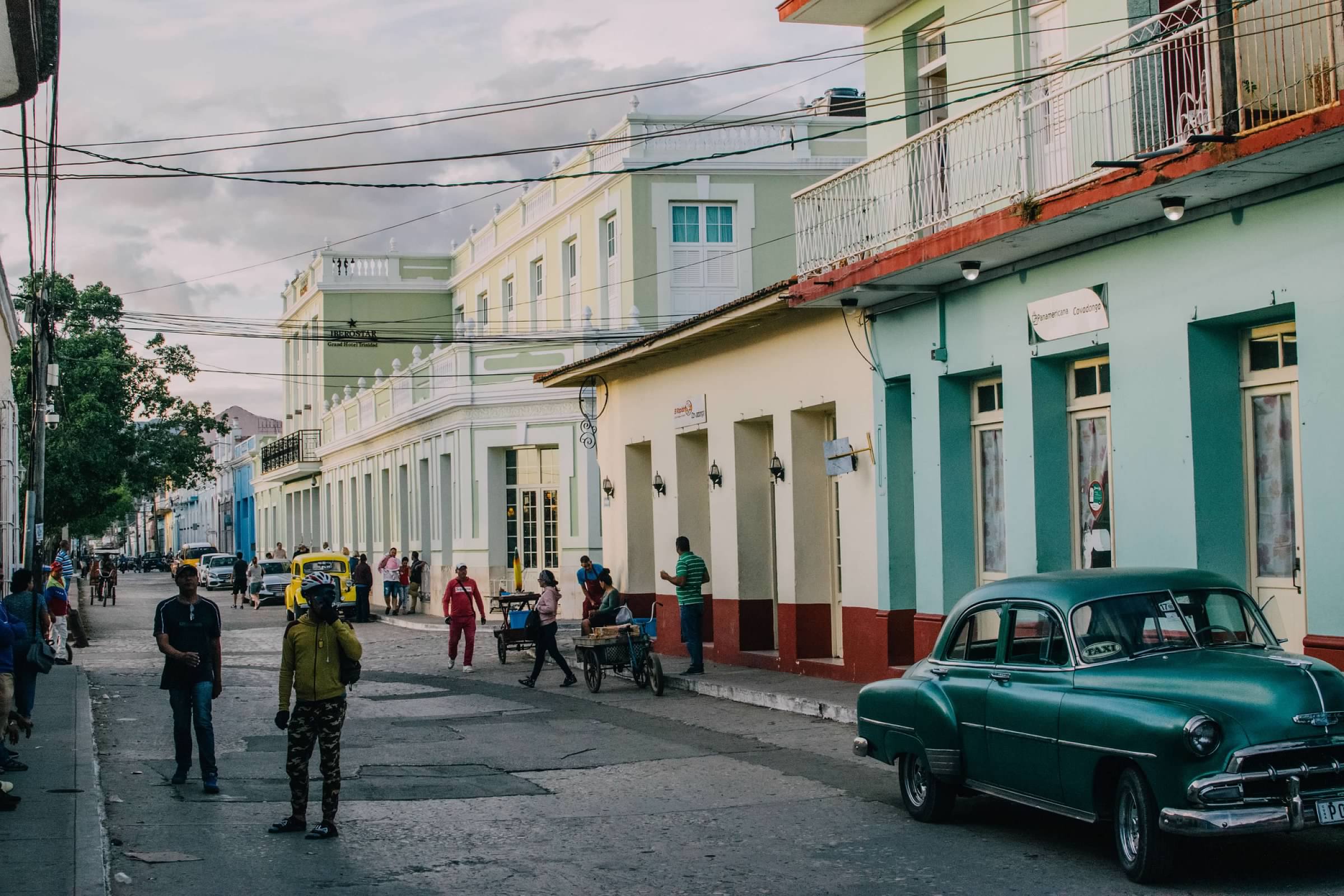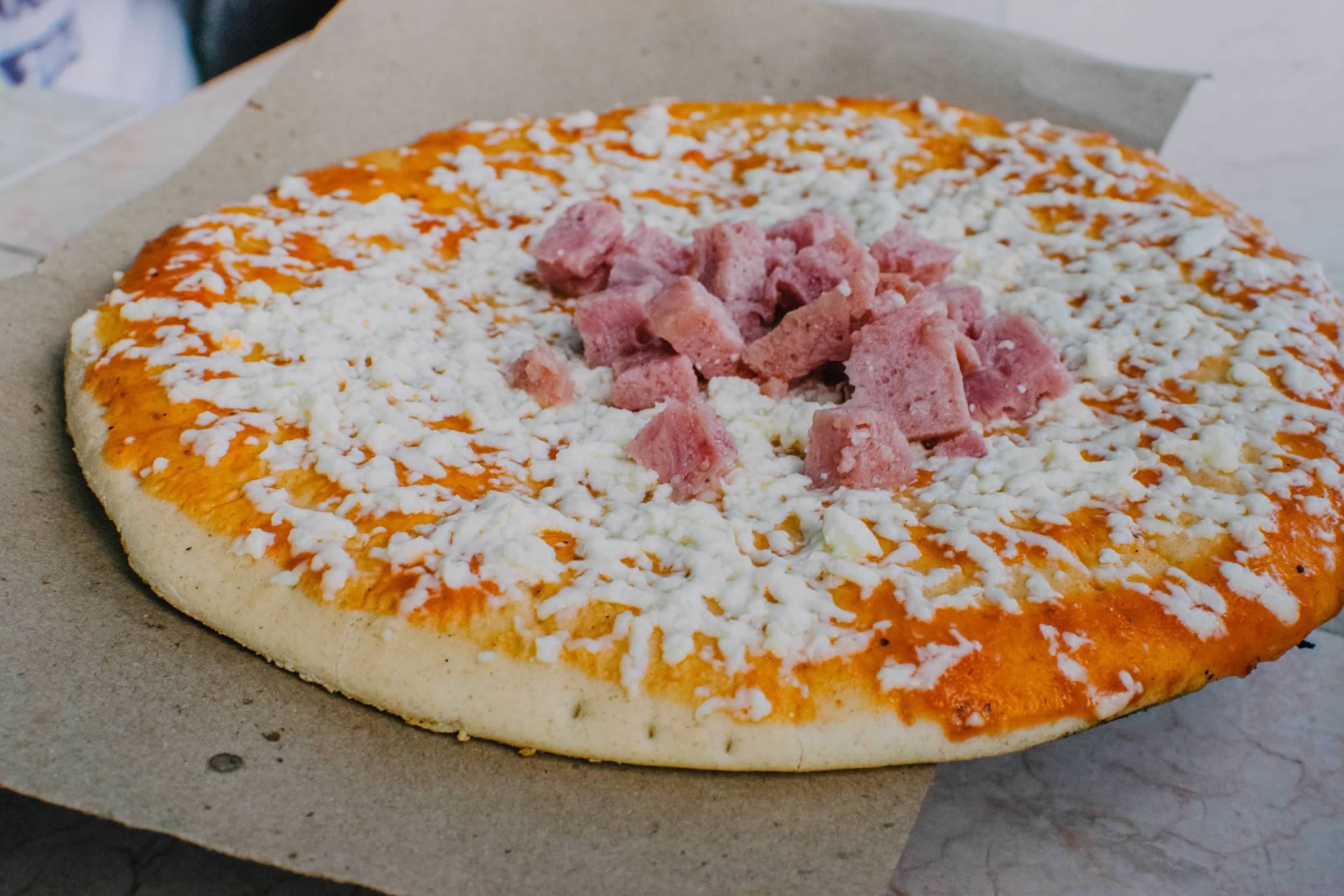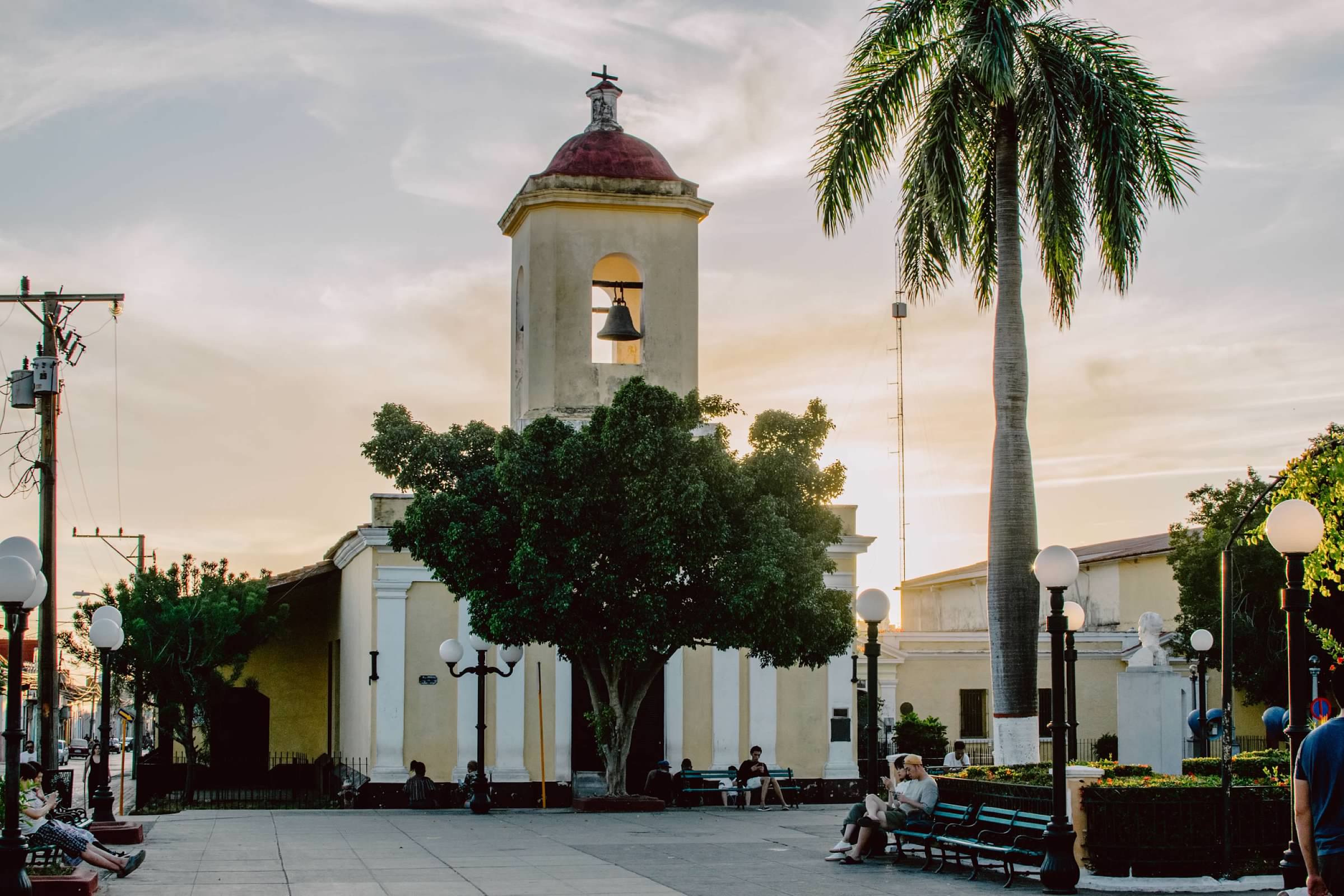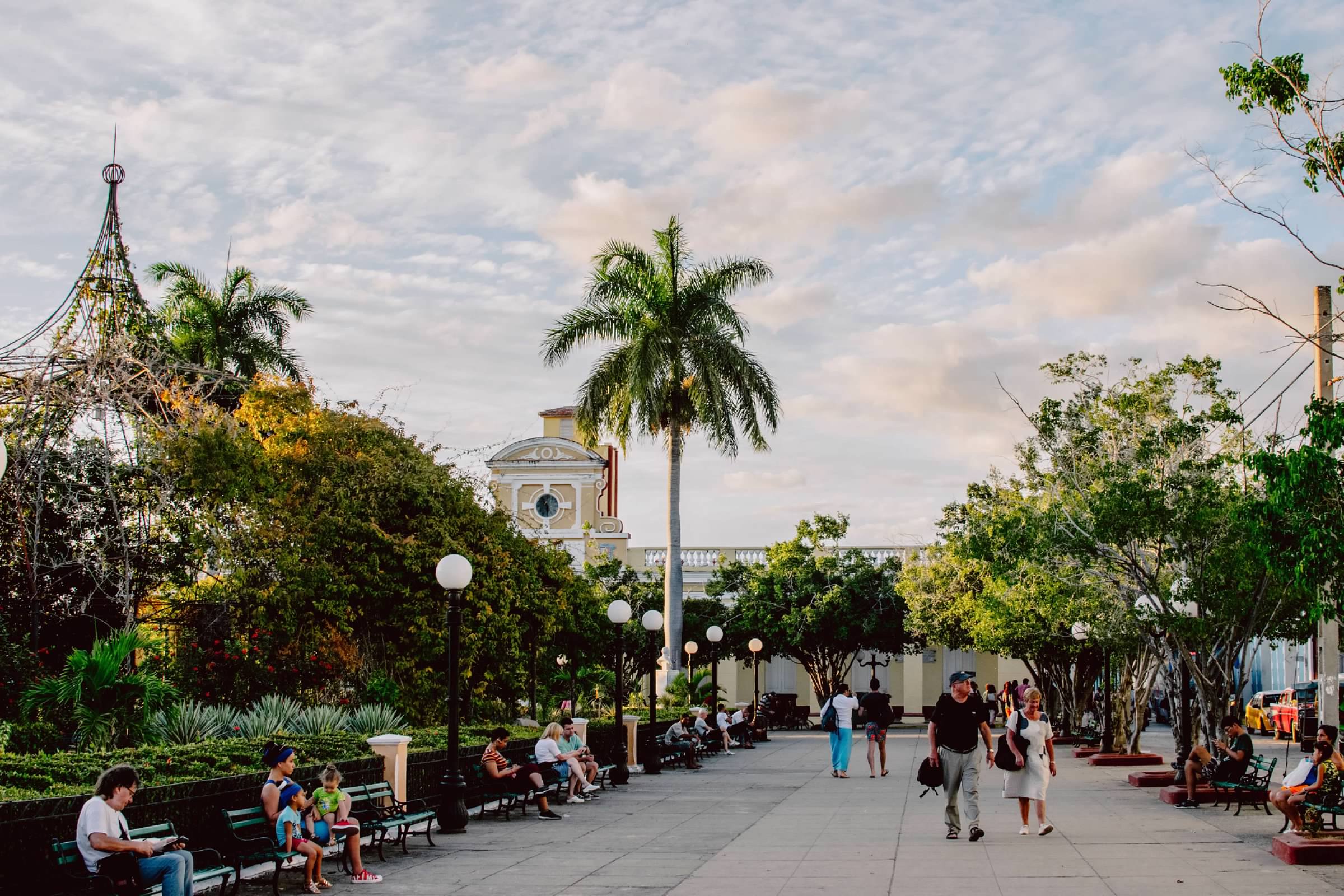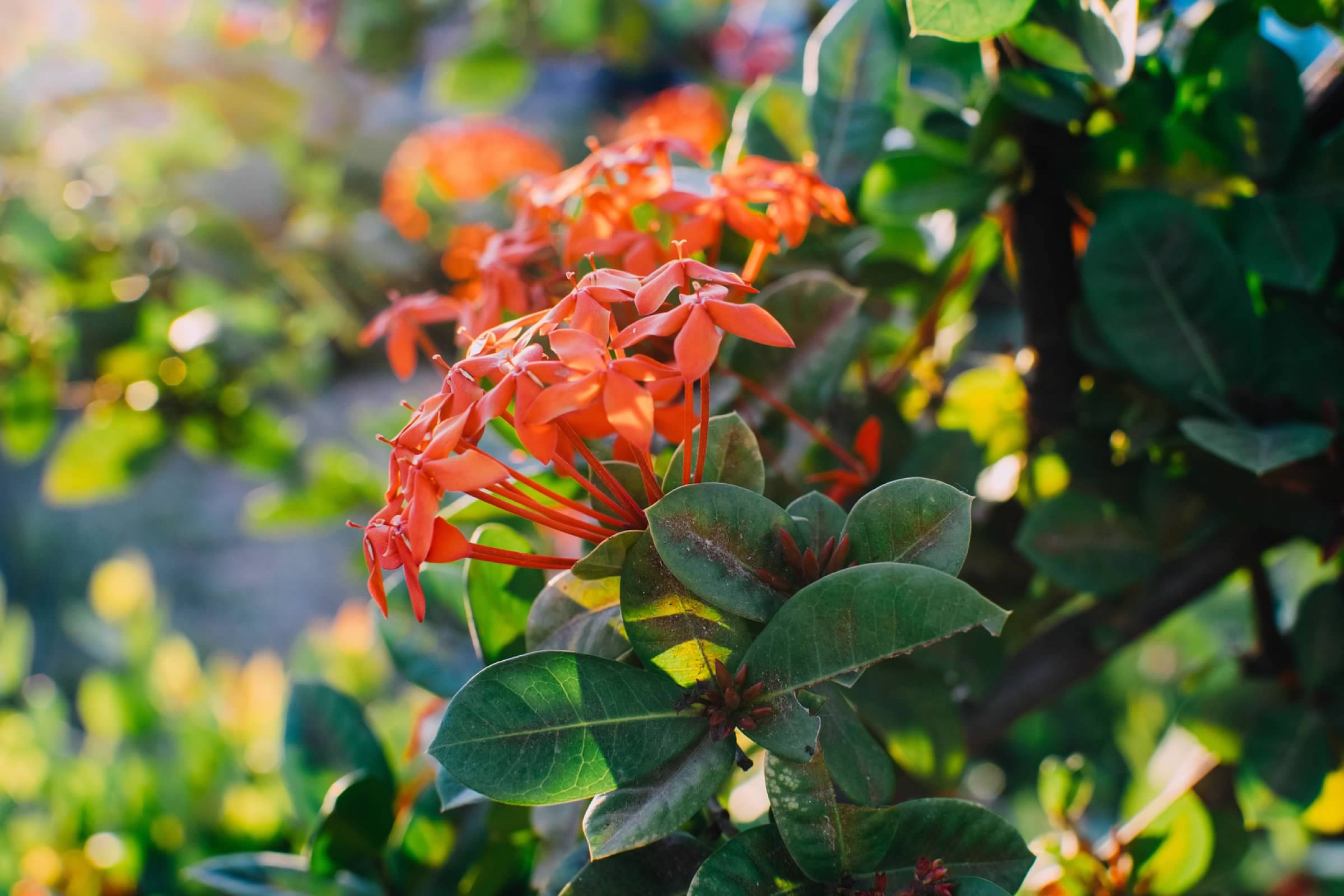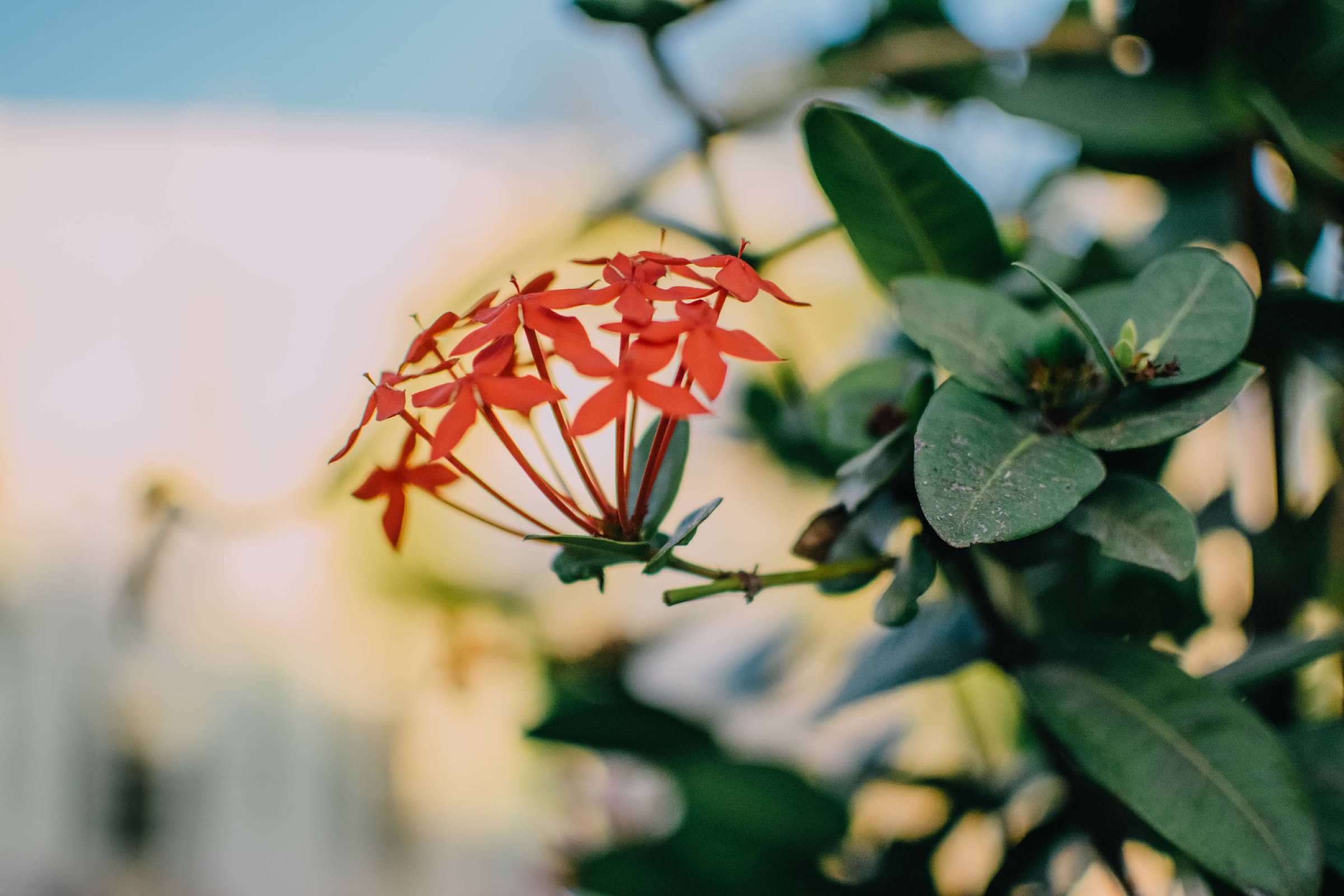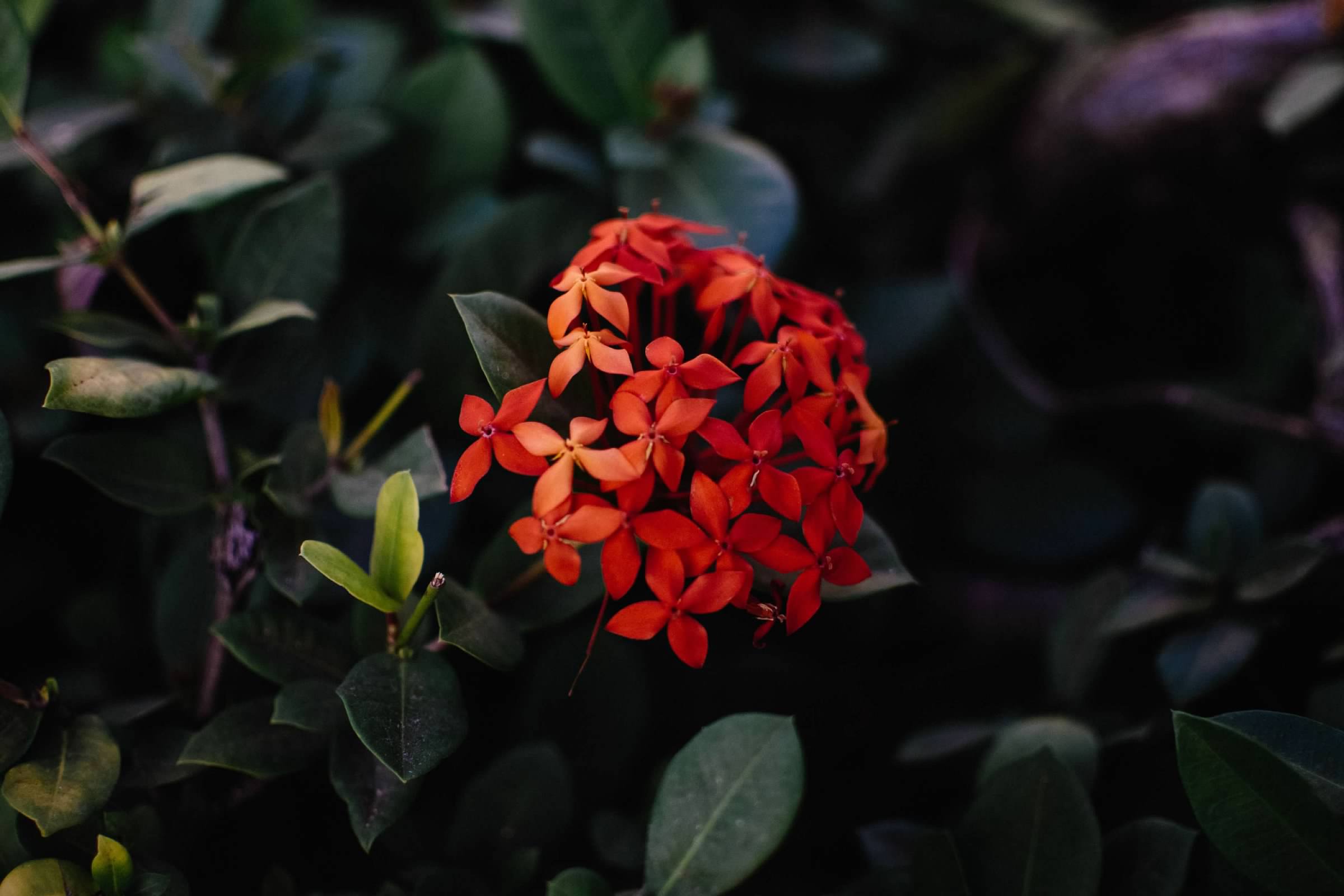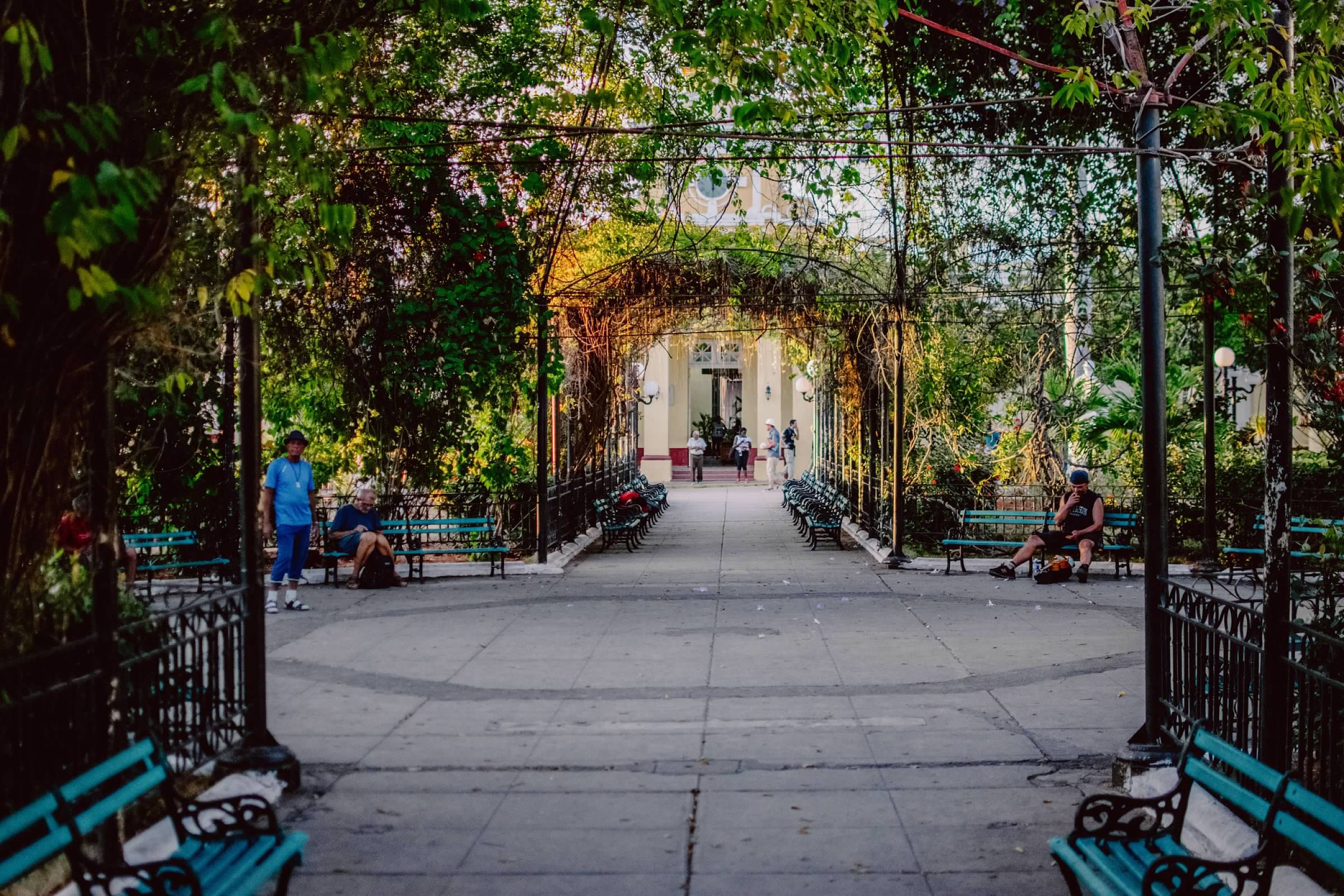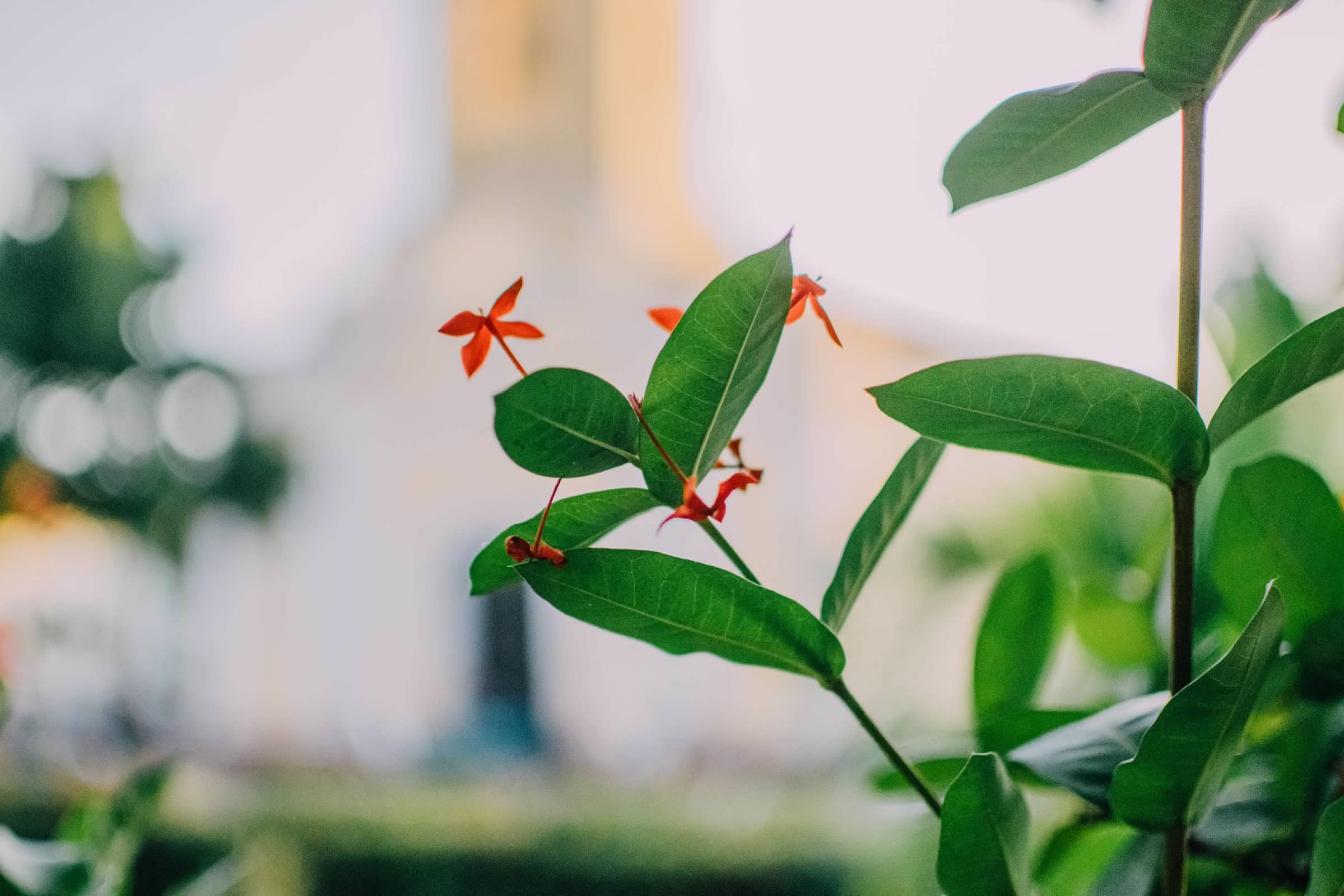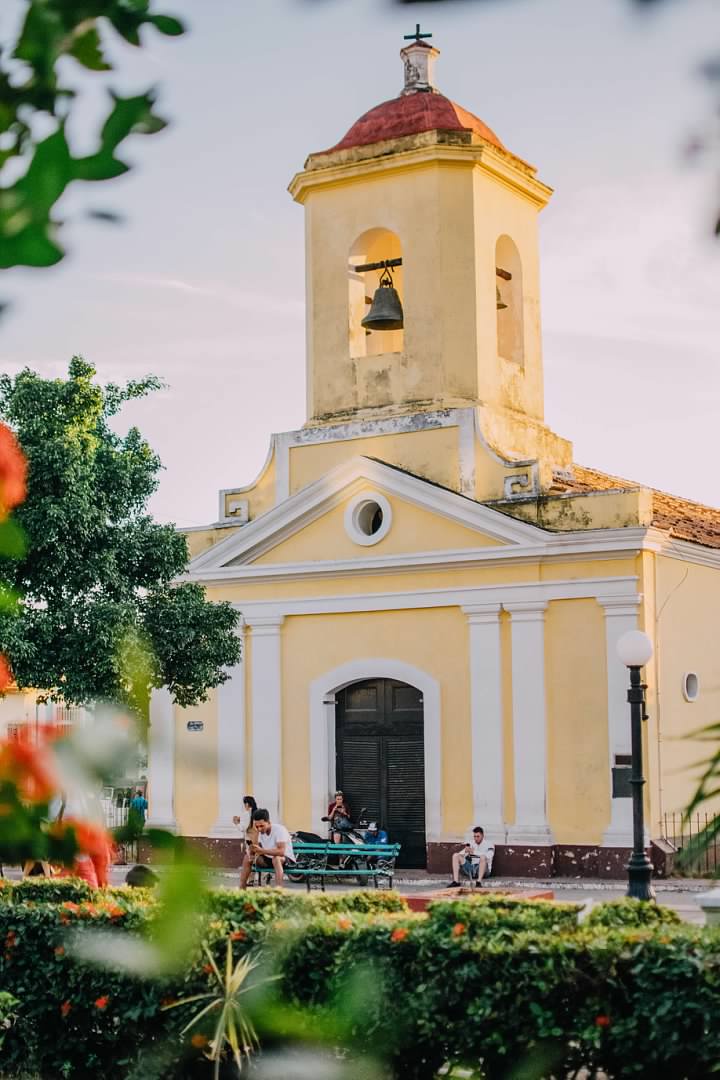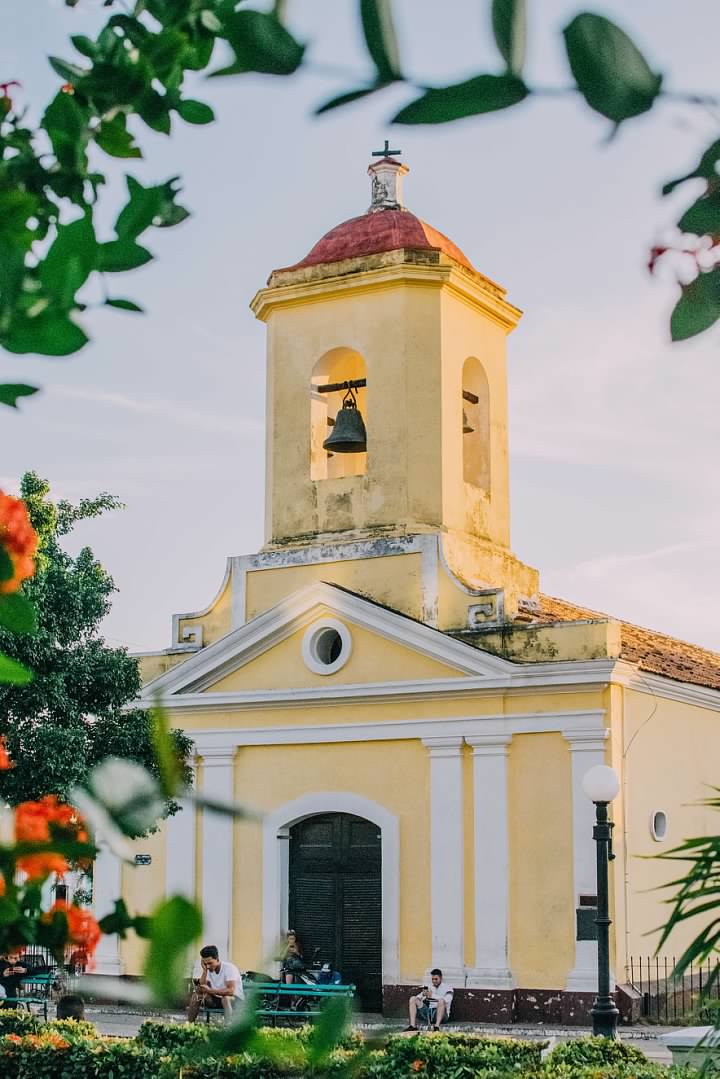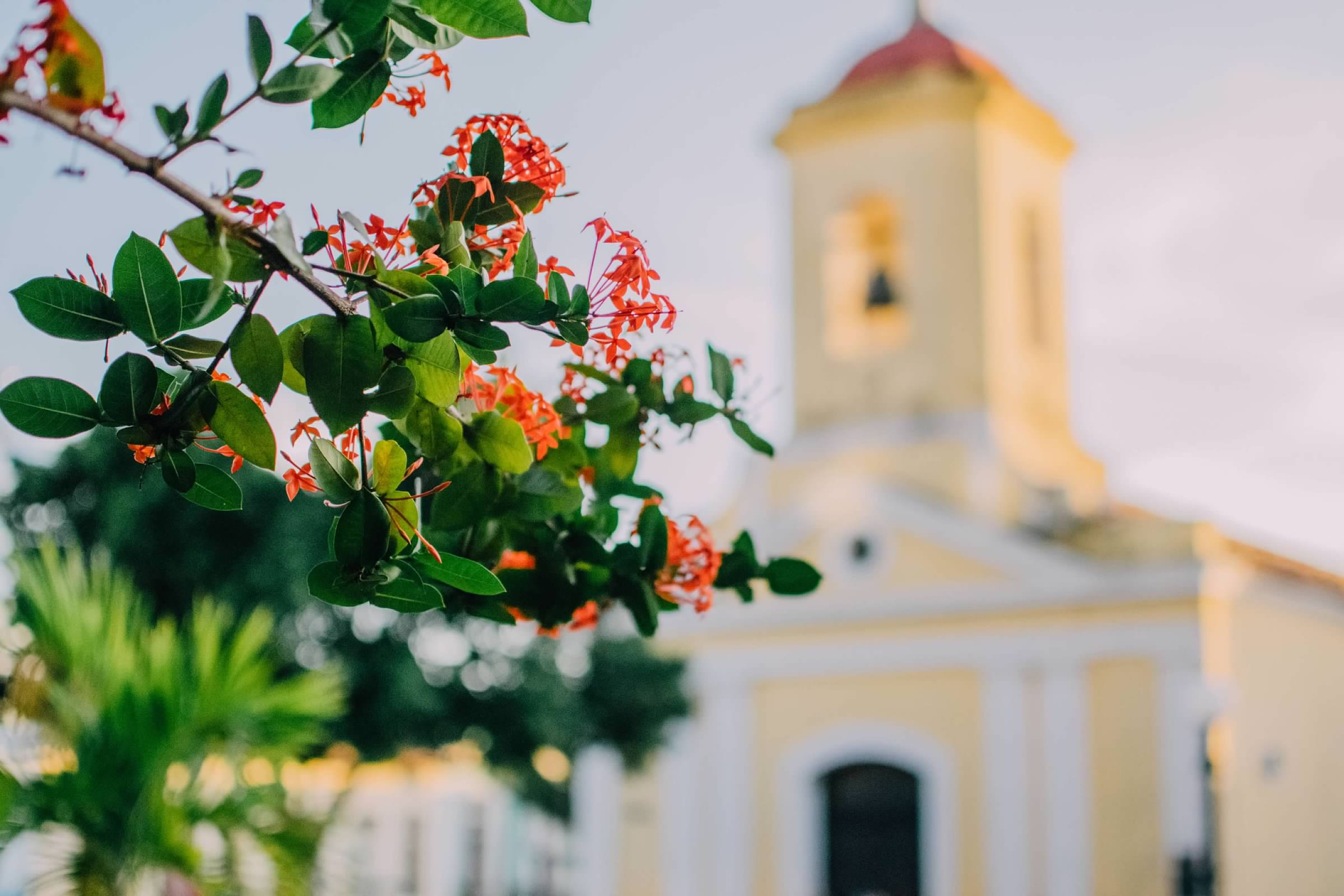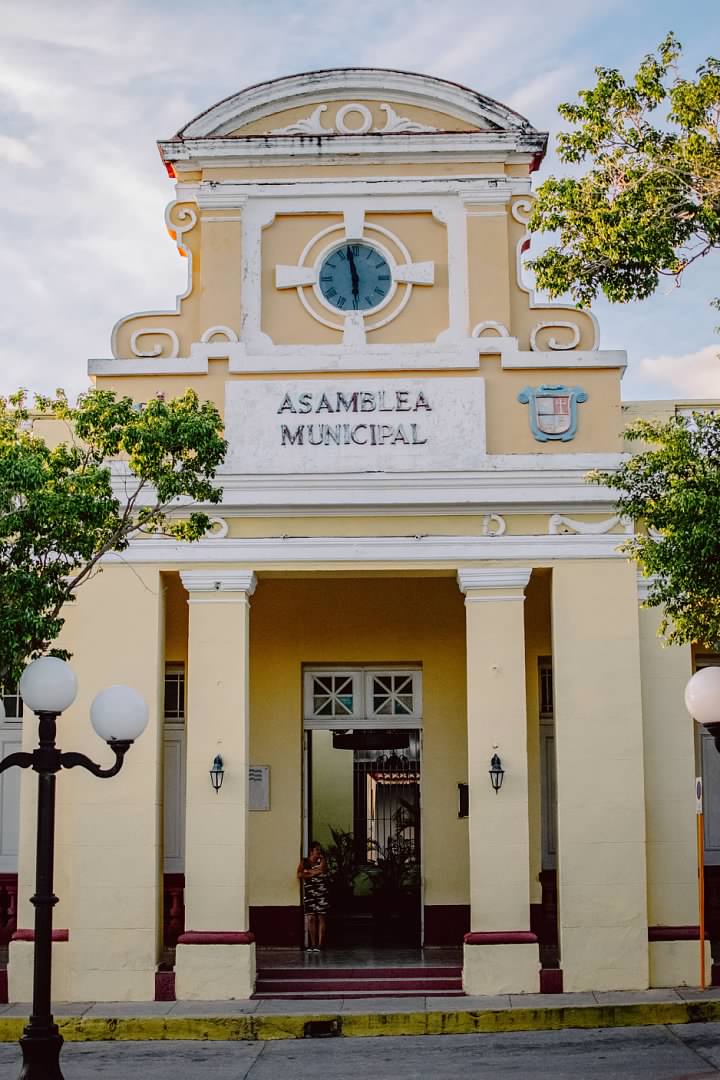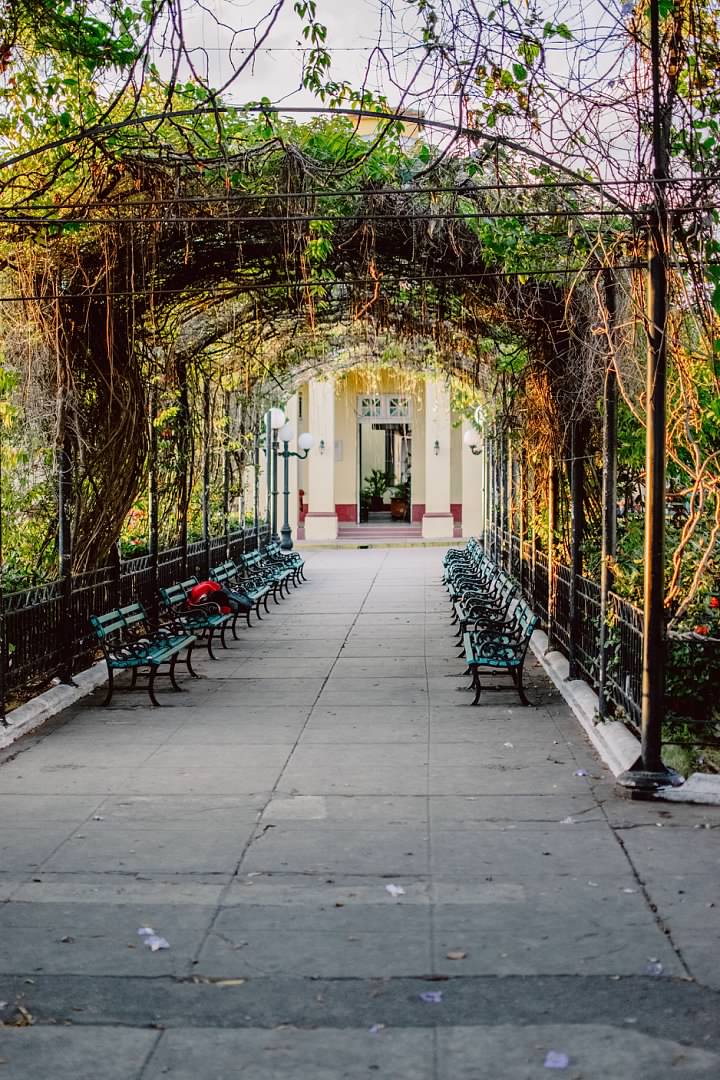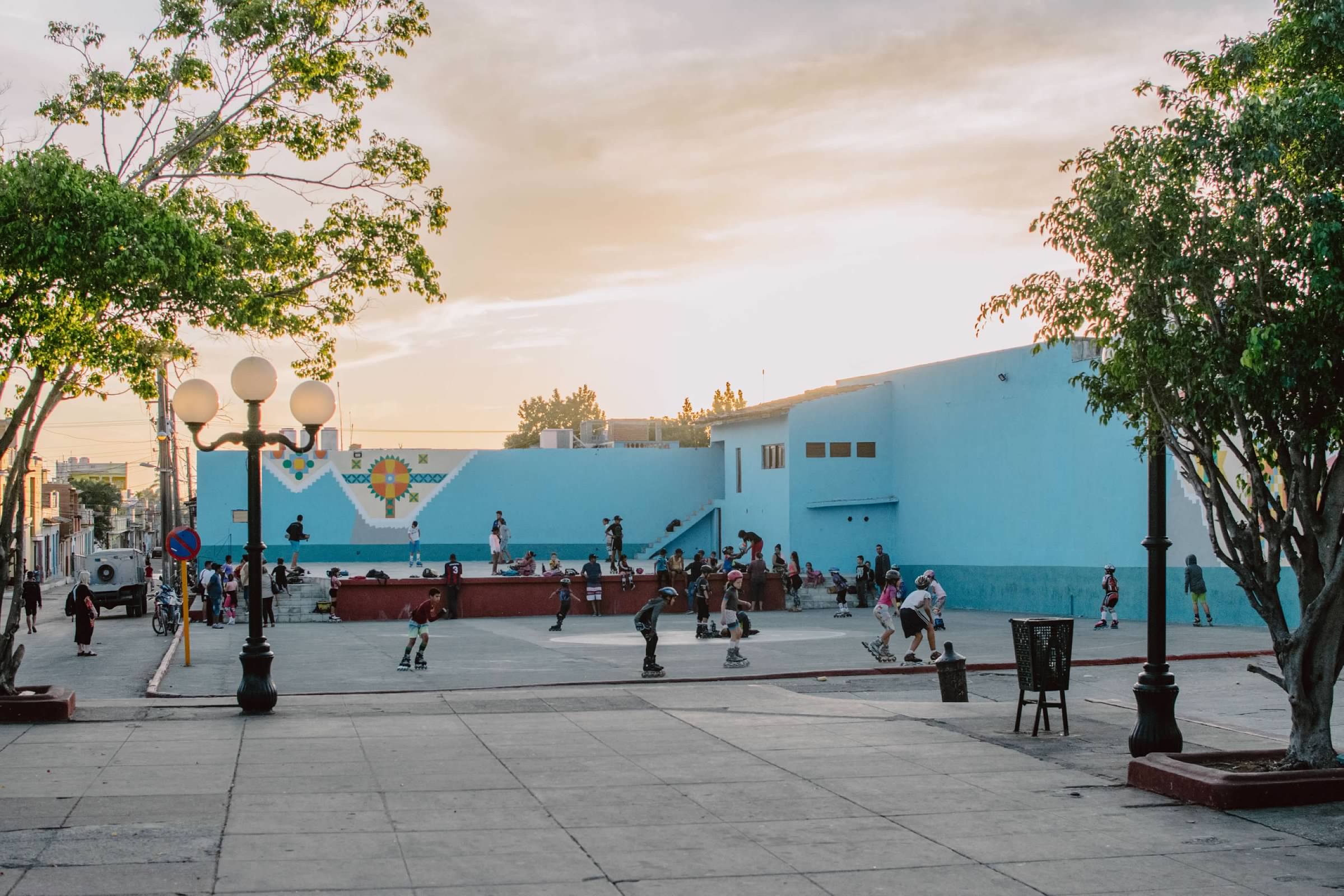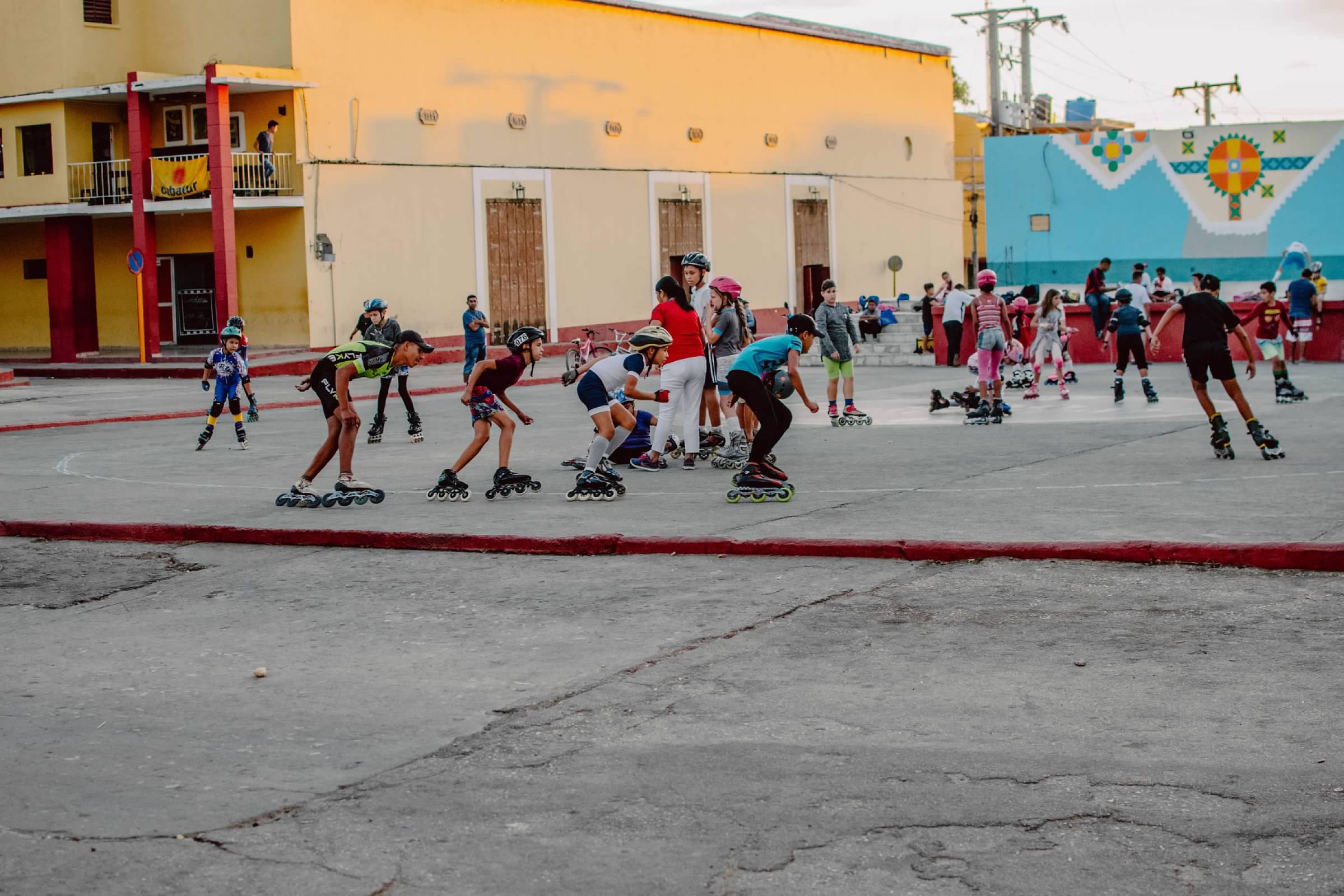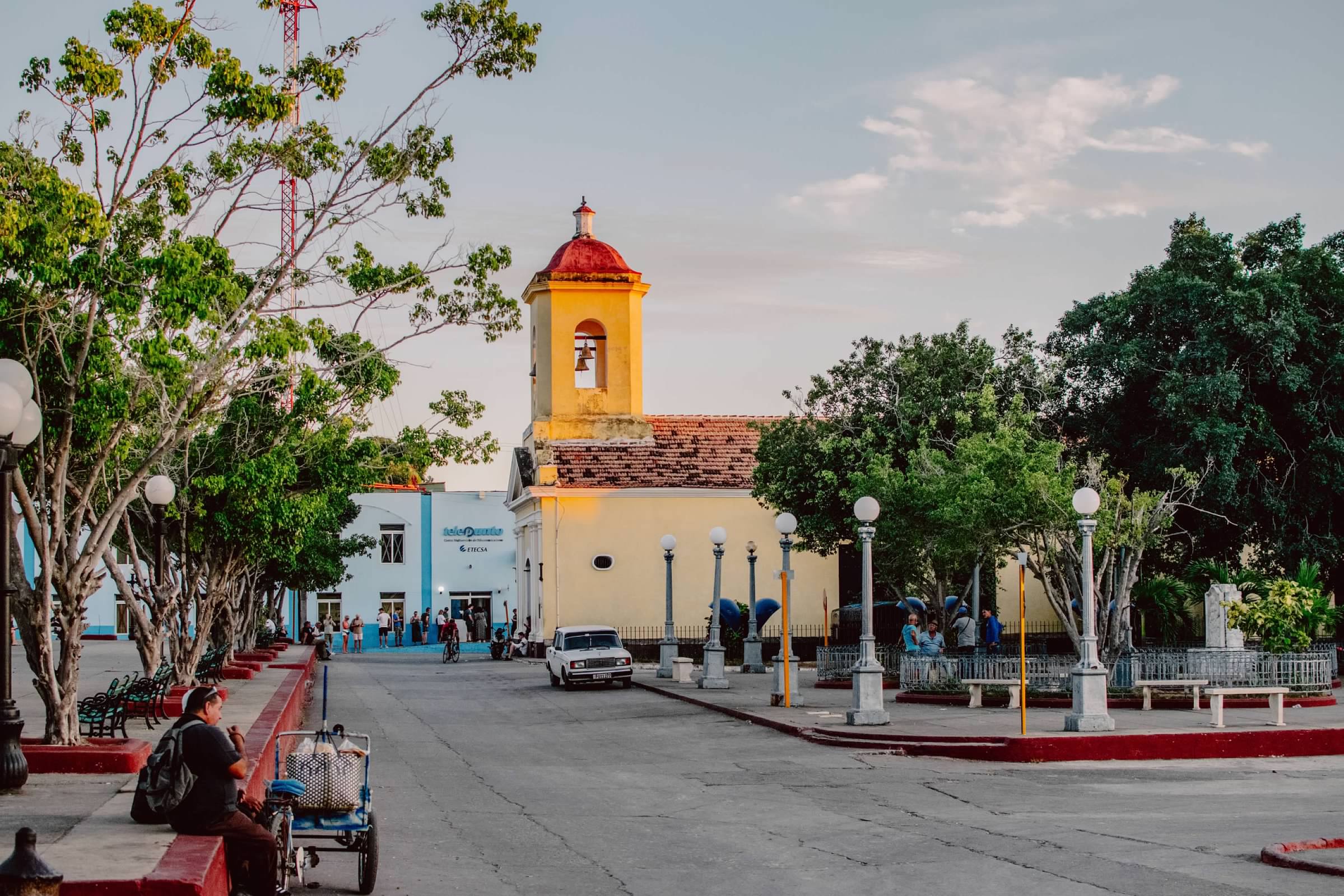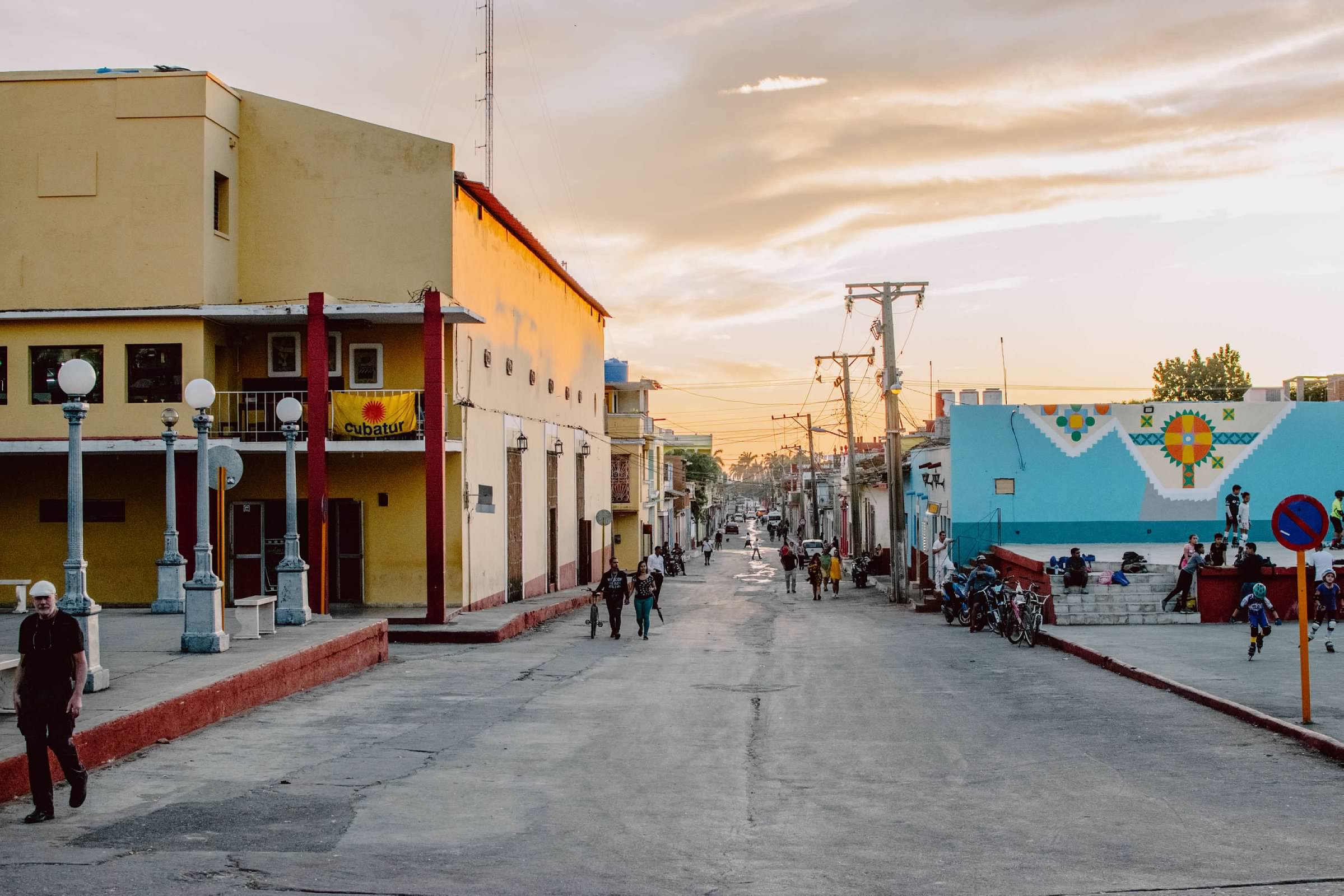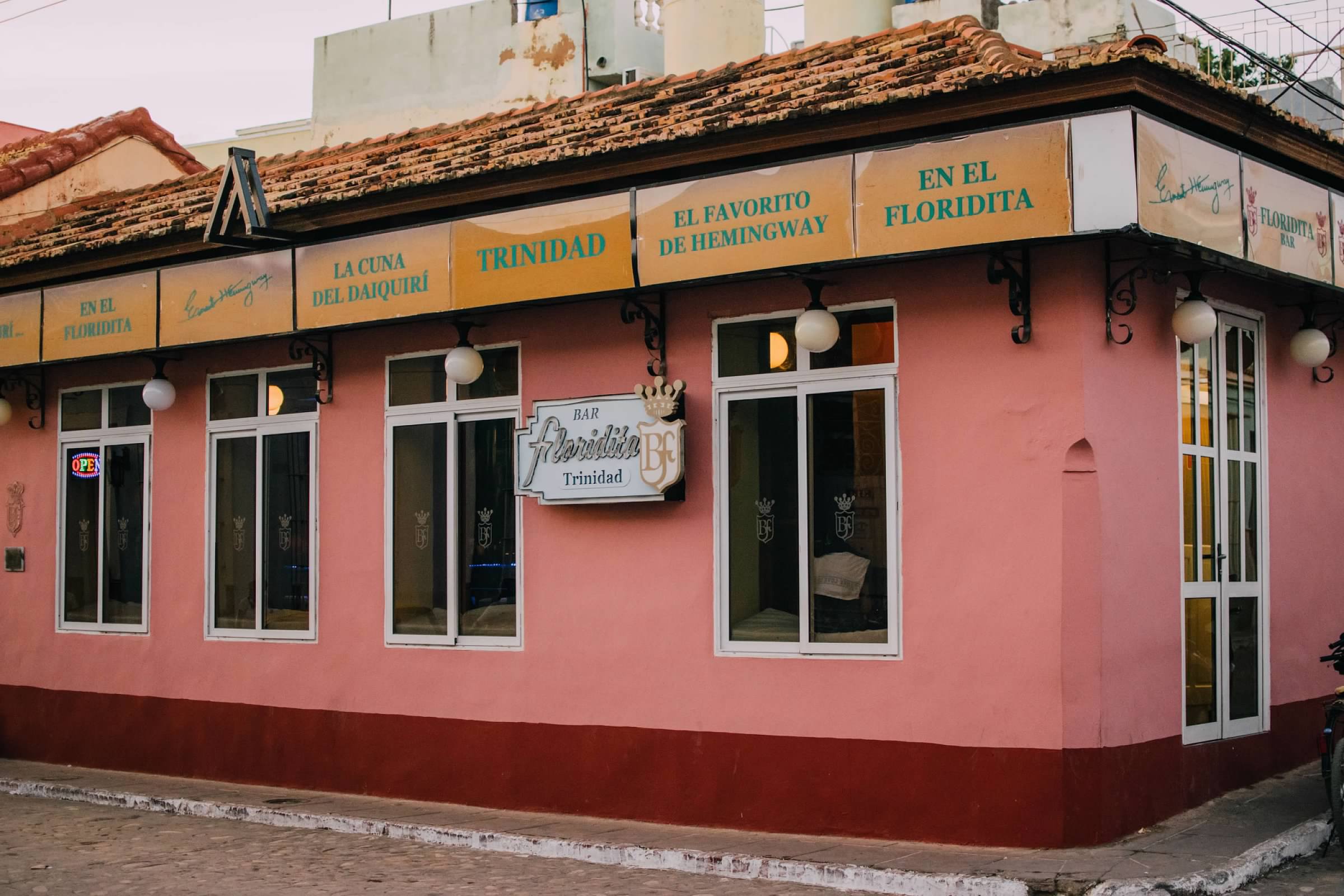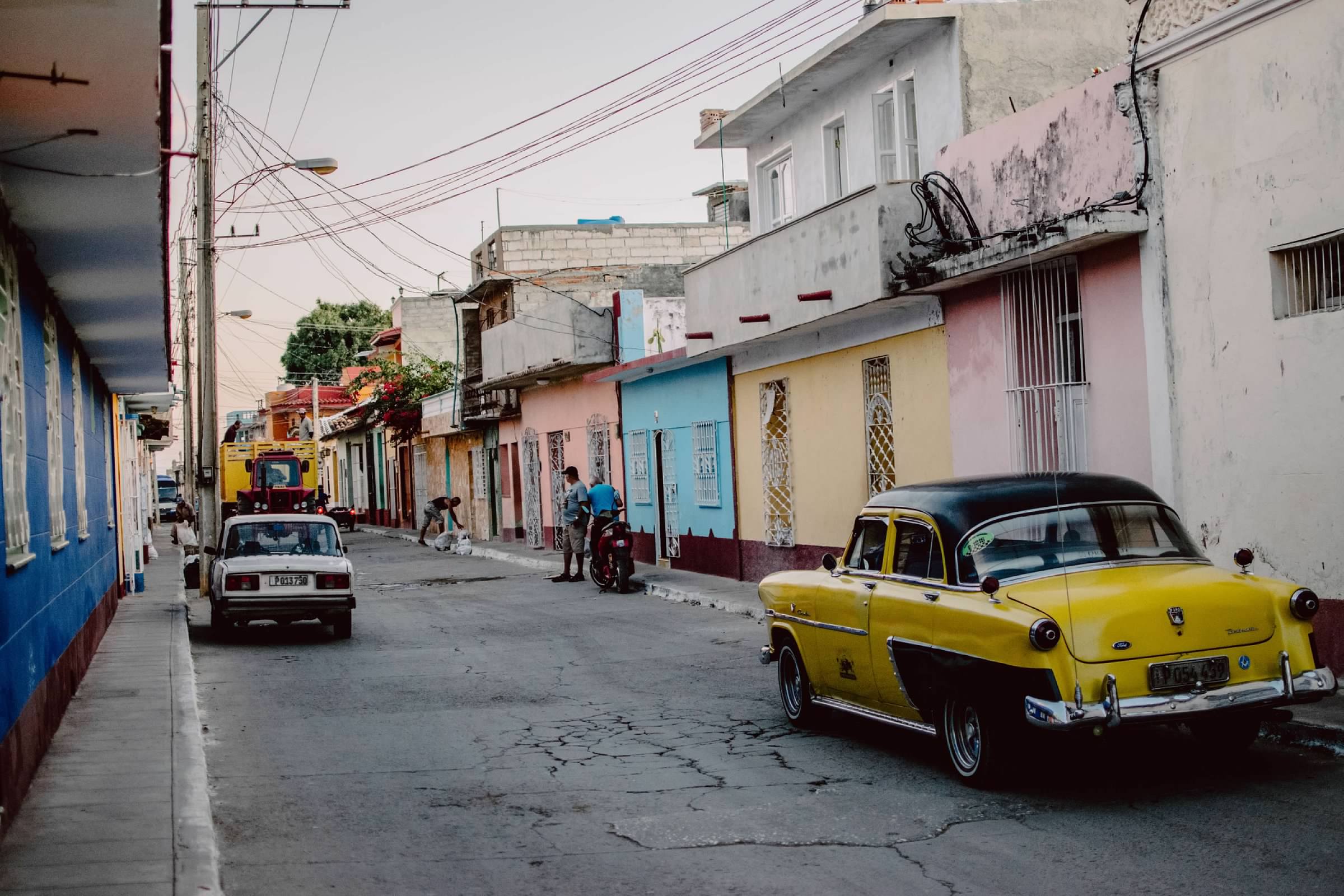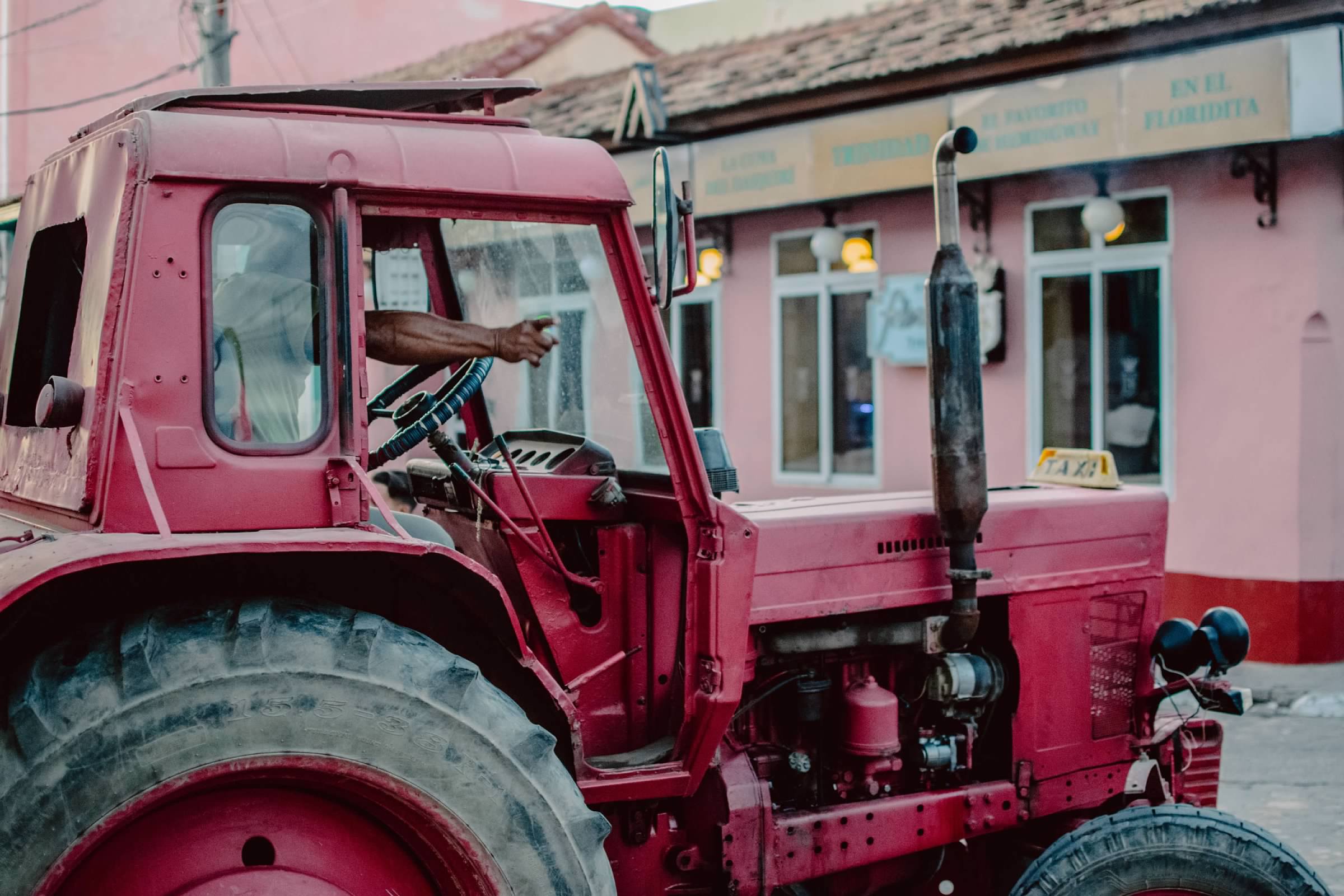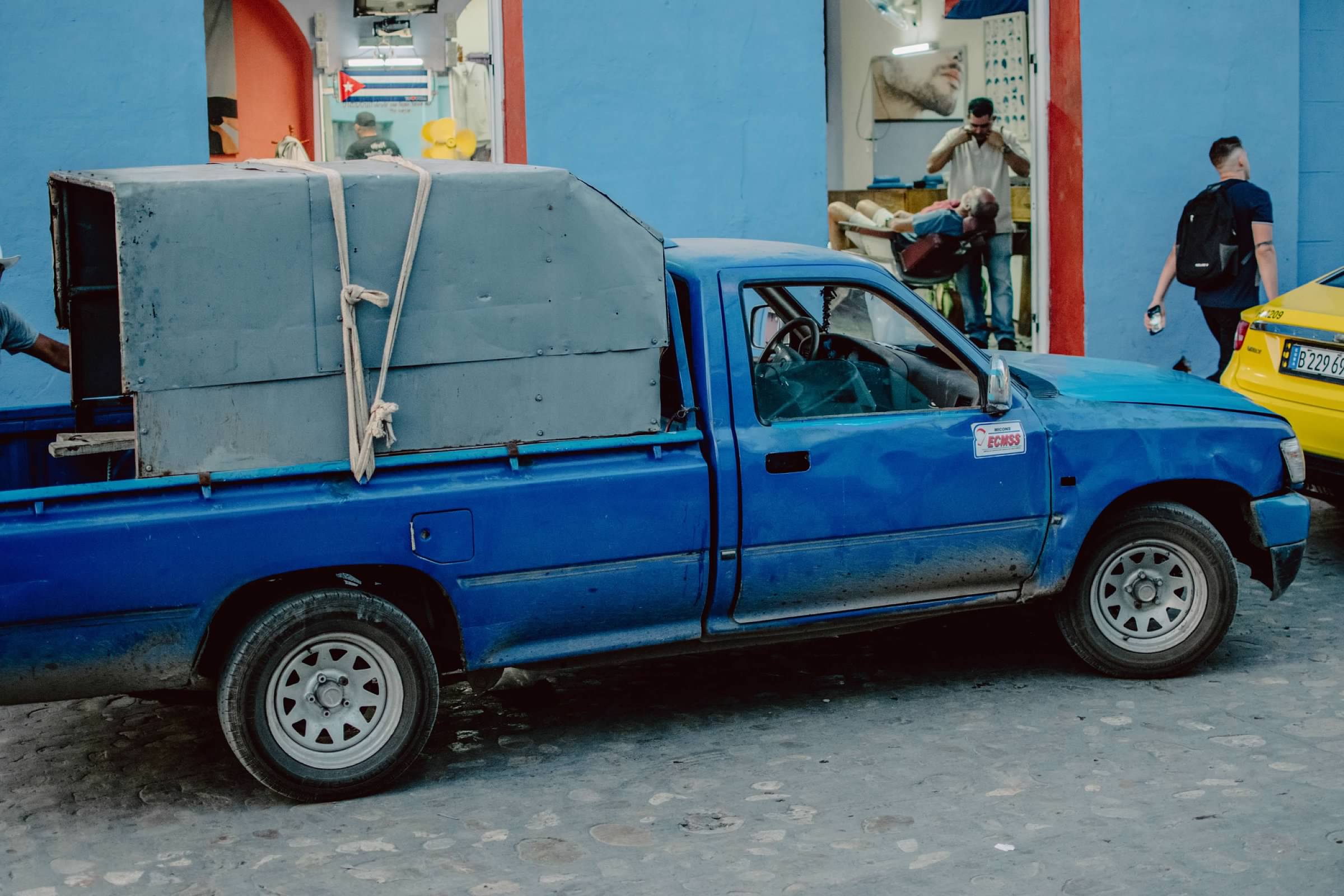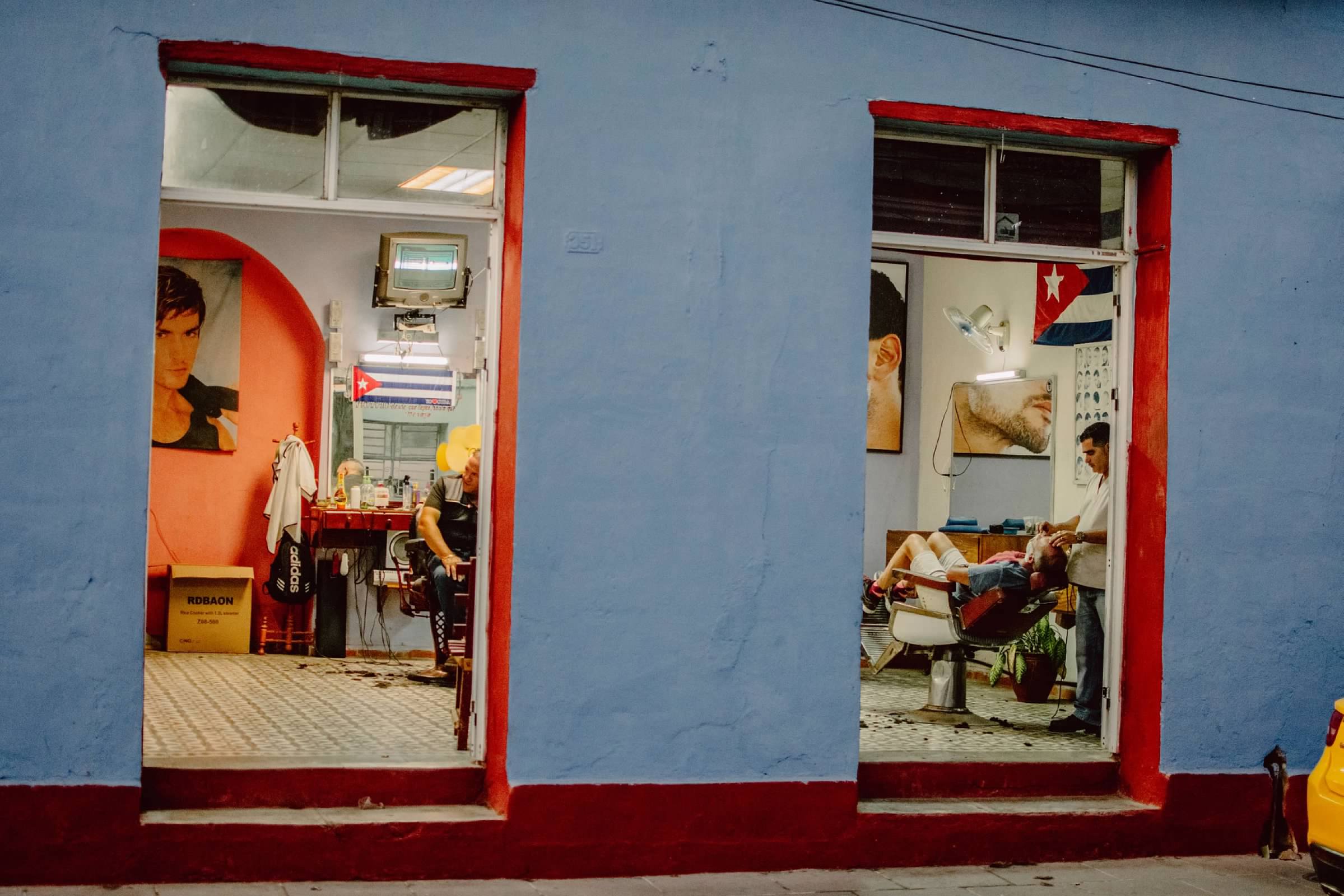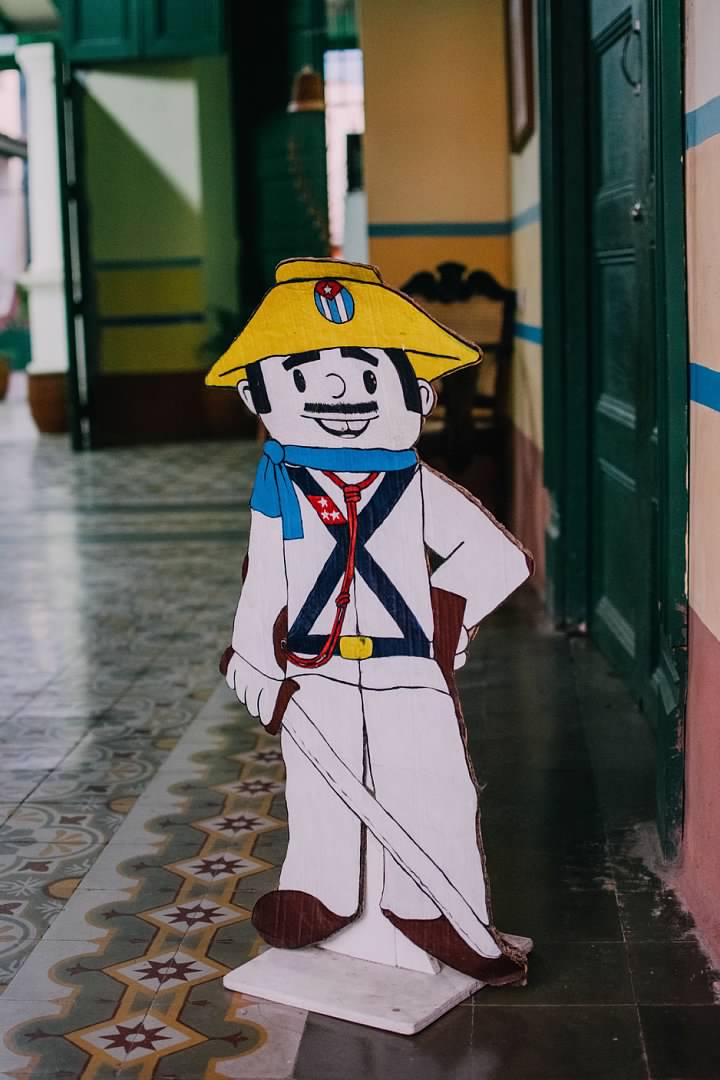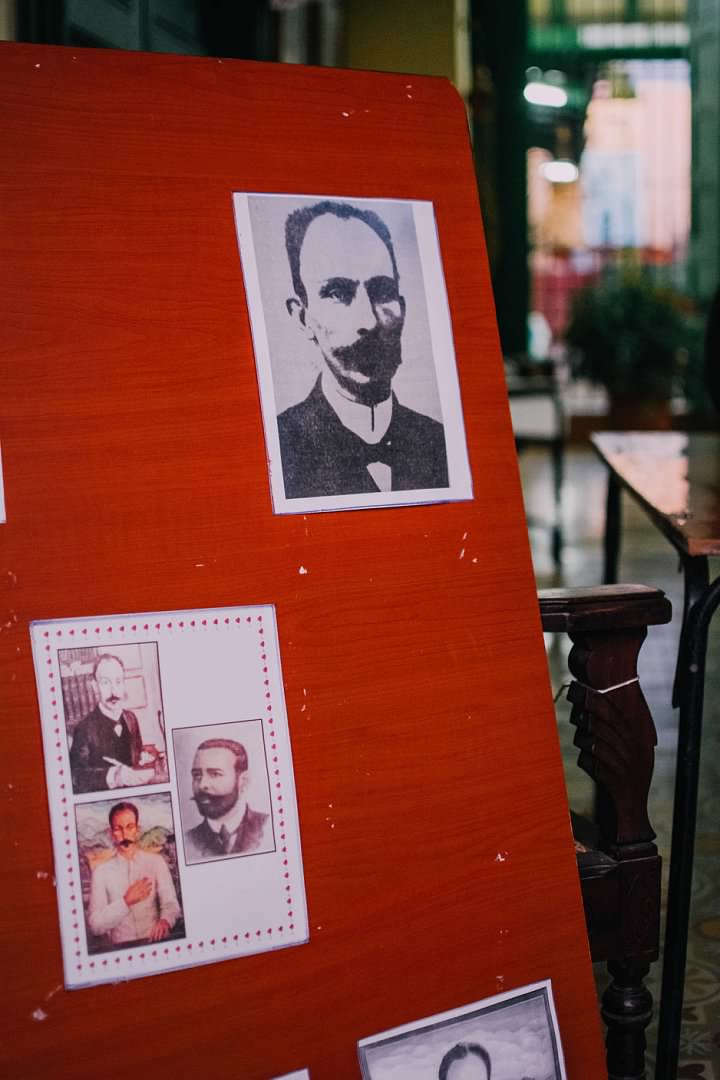 Some photos from outside a school.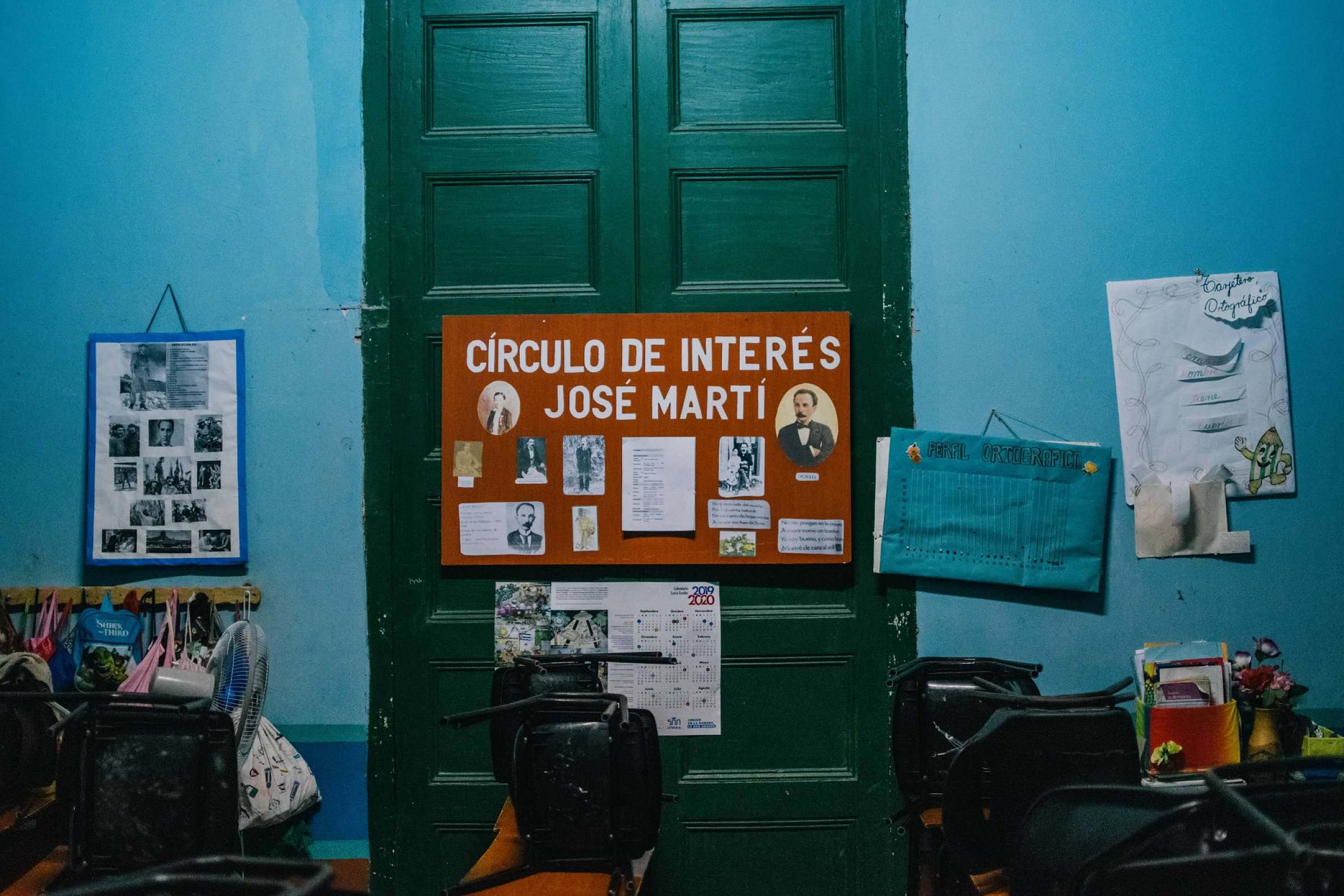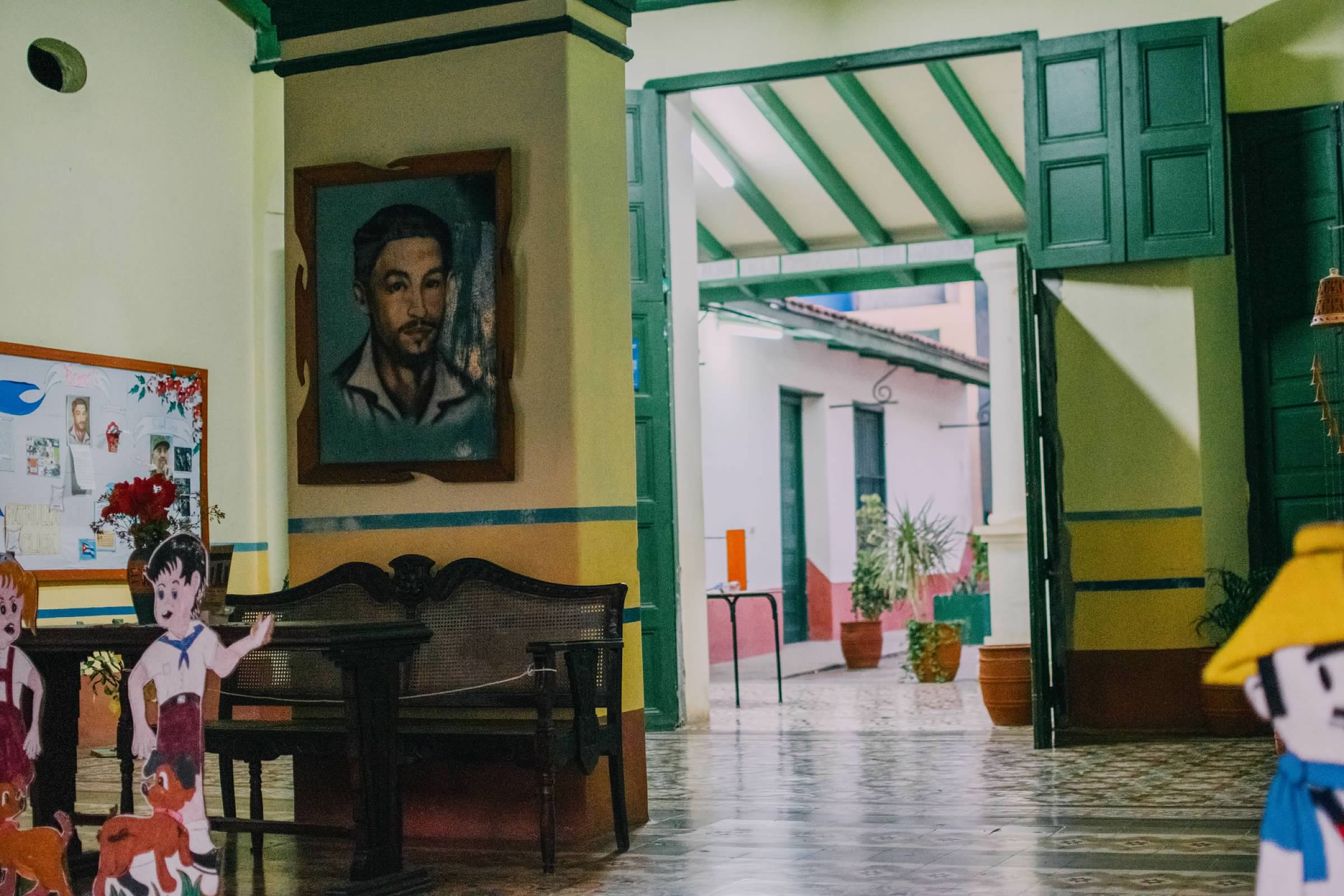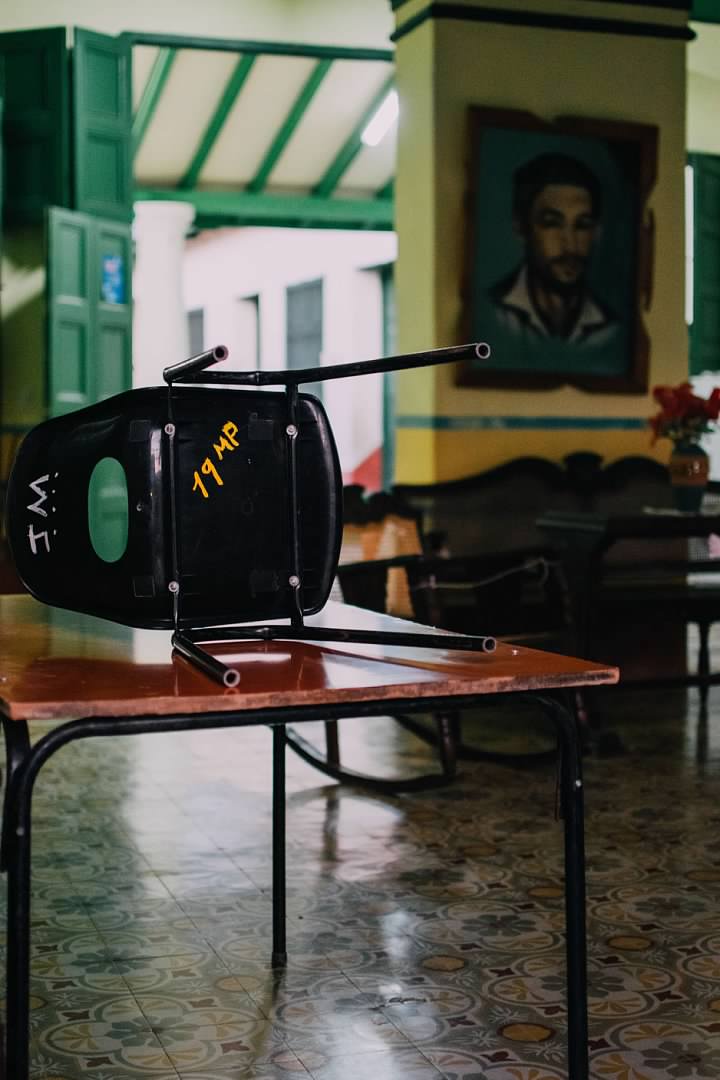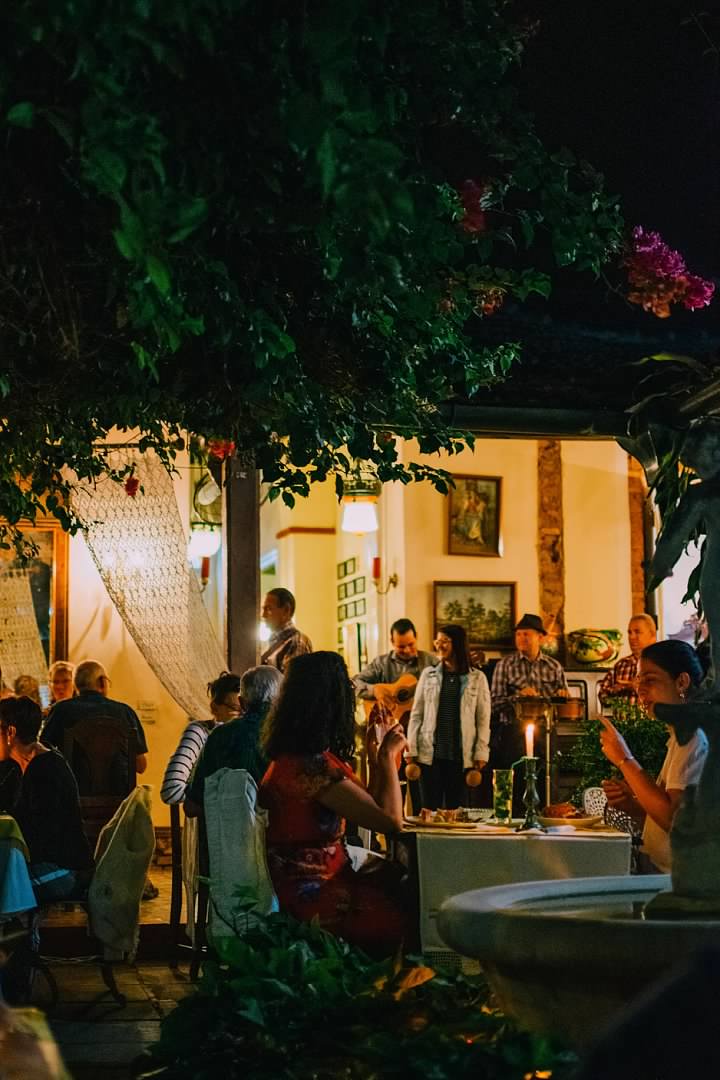 Thank you, love.